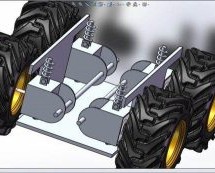 Week 01 January 9, 2013 (1 hour): Meet as a team after class to discuss preliminary project proposal.it is decided that we are going to build up a vehicle like a Google street car. January 10, 2013 (2 hours): Met as a team after class to finish writing preliminary project proposal. First version of PSSC is confirmed. WEEK 01 SUMMARY Accomplishments: Submitted preliminary project proposal. Weekly Work Total: ...
Read more

›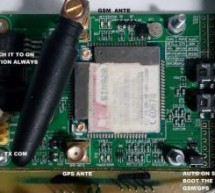 The project is based on a Gsm/Gps/Gprs. Its main function is to detect a illegal entry and communicate its own geographical position using, on the choice, the cellular phone reference system or the GPS. I use the recent product by SIMCOM - SIM908 which operate on 5 - 12 volt dc supply, which makes it work on wide-range dc power supply... Well i still believe that i can burn a code of 21kb into program memor ...
Read more

›
Described here is a low-component count Emergency Vehicle LED Light circuit which can be used for capturing the attention of (or warning) drivers and pedestrians. These type of lighting gadgets kindle an instant response that makes people look up and pay attention -an important consideration when a matter of moments can mean life or death in an emergency situation. It is 100% suitable for emergency vehicles ...
Read more

›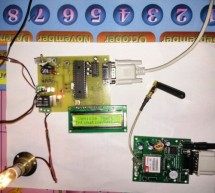 The main aim of making GSM Based Vehicle Theft Alert System is to apply the electronic theories, modern security methods, embedded system, and modem age of science and technology for many kinds of transport machine. Moreover this GSM Based theft Alert System can reduce cost, time and many steps without tiring for human because using of easy handling step. Most of vehicle theft alert system doesn't contain h ...
Read more

›
We all are well aware of the major fire accidents that frequently take place in nuclear power plants, petroleum refineries, gas tanks, chemical factories and other large scale industrial units and result in very serious consequences. Thousands of people have lost their lives due to such hazardous accidents. Therefore, the main objective of this project is to develop a robotic vehicle capable of fighting the ...
Read more

›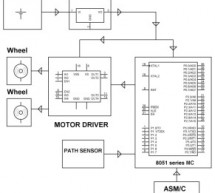 The project is designed to develop a robotic vehicle that follows a specific path. This project uses a microcontroller of 8051 family for its operation. A pair of photo sensors comprising IR transmitter and photo diode is interfaced to the controller to detect the specified path for its movement. Line follower robot is a useful robot that is used in ware houses, industries, and stores etc, where it follows ...
Read more

›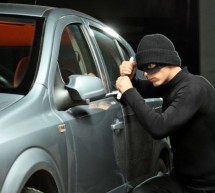 At the present time, the rate of crime is increasing rapidly because it is a kind of evident from the actual fact that thefts became a matter of routine. Particularly these vehicles may incur huge losses on the part of the amount invested on these vehicles. To overcome this problem, there are numerous technologies are available in the market such as GPS, GSM and GPRS systems. In the present days, most of th ...
Read more

›