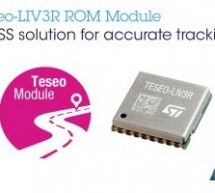 Designed for mass-market tracking and navigation applications, the Teseo-LIV3R ROM-based module, has full GNSSalgorithm capability for cost-conscious tracking and navigation devices, says ST Microelectronics. The GNSS module provides odometer functionality with three trip counters and reached-distance alert, along with geo-fencing capabilities with up to eight configurable circles and crossing-circles alarm ...
Read more

›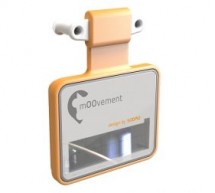 Highlighting the huge application potential of the company's advanced power management ICs (PMICs), e-peas has confirmed that its AEM10941 devices for photovoltaic energy harvesting are being incorporated into tracking equipment employed in Australian cattle ranches. e-peas engineers worked in conjunction with the team at Dutch systems integrator SODAQ on the development and implementation of energy efficie ...
Read more

›
With the rapid growth of technology, smartphones and e-payments are replacing cards, cash, and wallets. However, developers are still trying to keep wallets relevant in the 21st century, and Volterman is the newest attempts. Besides WiFi hotspot and power bank, Volterman also provides novel security features to protect your phone and wallet from loss. Similar to other smart wallets, Volterman has a GPS trac ...
Read more

›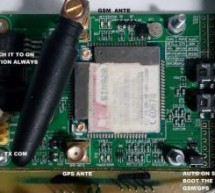 The project is based on a Gsm/Gps/Gprs. Its main function is to detect a illegal entry and communicate its own geographical position using, on the choice, the cellular phone reference system or the GPS. I use the recent product by SIMCOM - SIM908 which operate on 5 - 12 volt dc supply, which makes it work on wide-range dc power supply... Well i still believe that i can burn a code of 21kb into program memor ...
Read more

›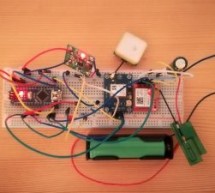 So you have got a GSM module lying around like me? Also a GPS-tracker? We think the same! In this instructables, I will try to guide you how to accomplish your goal from a newbie's perspective. As I had no previous electrical engineering knowledge (to be honest, the project doesn't need that much,but nah), and had no clue how to make a device which pumps data real-time to a webserver, I encountered numerous ...
Read more

›
This is a good learning project that is fun to build - I got a lot out of making it. I think this has been done quite a bit already, but I did not find a straightforward way of doing this with PICs. When I finally got it working, I thought I'd share it. It might be useful for someone that wants to learn or apply I2C, Interrupts and Callbacks, PWM, or Servo Control. Basic Functionality Detects and tracks an ...
Read more

›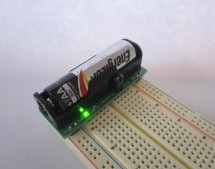 If you love finding solutions that could widen horizons – that is something you will like! I wanted to know what my next ESP projects could connect to – and I decided to look for some open WiFis ….  That is the result after two days programming – and 45 min walking arround. Only for testing this technique – Don´t do this at home, please ?  In this blogpost, you can only read about finding and printing out m ...
Read more

›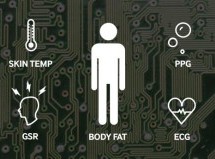 eing able to monitor fitness in increasingly diverse and efficient ways is a major health priority. It is no longer acceptable simply to provide a range of different bio-sensors. Built with small form-factor devices in mind, Samsung Bio-Processor empowers users with a combination of fitness sensors and continues to perform well with low battery power.Fitness monitoring has become an important life choice fo ...
Read more

›