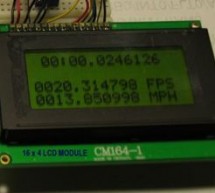 Speed calculation circuit pic18f4680 used optionally pic18f4585 microcontroller used in the pic input signal FPS, MPH as the calculate and 4 × 16 LCD screen displays the software pibasic pro prepared by the source....Electronics Projects, Speed Calculation Circuit PIC18F4680 PicBasic "microchip projects, microcontroller projects, picbasic pro examples, " Speed calculation circuit pic18f4680 used optionally ...
Read more

›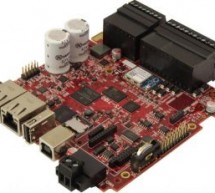 Technologic Systems announced their latest Single Board Computer, the TS-7180, has entered in to their engineering sampling program (see below for details). The TS-7180 is developed for any industrial application, but is especially suited for industrial control automation and remote monitoring management applications such as unmanned control room, industrial automation, automatic asset management and asset ...
Read more

›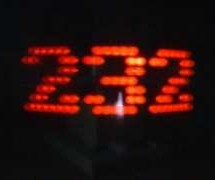 Introduction After I made the clock, the pong and tetris games I thought that it also would be cool to connect the game system to a standard rs232 port and scroll text comming from the port. When I thought about it, I found that there is a problem scrolling text comming from a RS232 port because you don't know in what speed the letters are comming, so you don't know how fast to scroll each letter at pixel l ...
Read more

›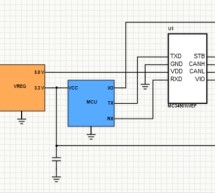 This project is fit for use in automotive and industrial network applications. As a Controller Area Network (CAN) transceiver, this device provides differential transmit capability to the bus and differential receive capability to a CAN controller at signaling rates up to1Mbps. The device is designed for operation in especially harsh environments and includes many device protection features such as under vo ...
Read more

›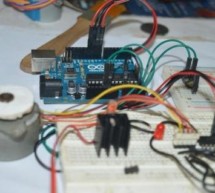 Stepper Motor Drivers USB Stepper Motor Driver Stepper Motor Driver PIC18F4550 --Stepper Motor schematics Stepper Motor Speed Controller Stepper Motor driver PIC18F2550 IR Interterface to Stepper Motor Stepper Motor Speed controller using PIC18F4550 This tutorial is all about tuning the speed of a stepper motor using a potentiometer. The idea is to throttle up or down the speed of a stepper motor using inbu ...
Read more

›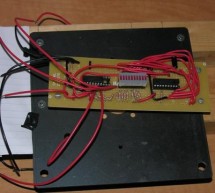 If you are building a coilgun (or gauss gun) or rail gun, a necessary part of your project will likely be some sort of speed detector. Getting a coilgun to work is rewarding, but you can't continue the project without a reliable, accurate device to measure speed. A speed or velocity detector allows you to objectively quantify the performance of your gun. Given this information, you will hopefully be able to ...
Read more

›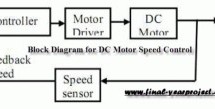 Micro-controller is a very widely used electronic component and today we are showing your another example of it. Today's' project topic is "DC motor speed control using Microcontroller PIC16F877A" and we are sharing full project report of it. This is a very good project work for final year Electronics and Electrical students. This project is mainly focus on DC motor speed control system by using microcontro ...
Read more

›
This is a good Electronic project report on Speed Control of DC Motor using Microcontroller by using PWM. In this system, a micro controller is interfaced with a LCD, Keypad and DC motor driver. The Micro controller is used for controlling the DC motor by producing the PWM pulses. These pulse widths are produced according to the key pad register values which are allotted by MC. You can also Subscribe to FIN ...
Read more

›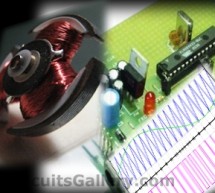 In our last PIC online tutorial we have covered PWM generation using PIC Microcontroller. As I told earlier PWM has wide application in electronics and robotics engineering.In this article I'm gonna show you one of the important applications of PWM in Robotics, it is called Pulse Width Modulation motor speed control. The method of generation of PWM signal is the same as before and this signal is applied to ...
Read more

›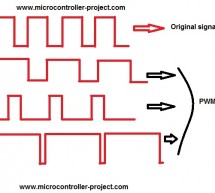 Here is a simple project on how to control fan or dc motor speed uisng pic 16f877 microcontroller. There are numerous ways to control the speed of motor(or fan). Varing current,voltage and resistance etc. But when it comes to controlling the speed using microcontrollers. Then the PWM(Pulse width modulation) technique is used. In Pulse width modulation the digital signal high and low time is chaged. Actually ...
Read more

›