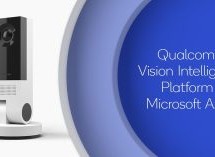 Microsoft has announced a $249 "Vision AI Developer Kit, aimed at AI edge developers using Azure IoT Edge and Azure Machine Learning. The kit features an 8MP, 4K camera which runs Linux on Qualcomm's 10nm, AI-enabled QCS603 SoC. The Vision AI Developer Kit incorporates Qualcomm's Vision Intelligence Platform, which is infused into its QCS603 SoC, with Microsoft's Azure IoT Edge service, built on the Azure I ...
Read more

›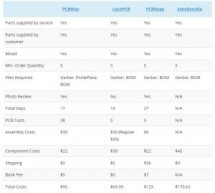 Daniel Eichhorn @ blog.squix.org, shares his experience with some popular PCBA services and documents his finding on his blog. He writes: Until recently I believed that having PCBs assembled by a professional service is either too costly for small batches or not possible at all. That was until I realized that some PCB manufacturers offer an additional assembly service (PCBA) and that their minimum order qua ...
Read more

›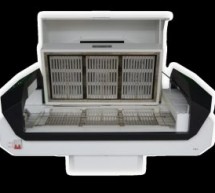 Neoden USA, a distributor of Neoden products in the US, is pleased to announce the launch of their new desktop reflow oven, Neoden IN6. The reflow oven is equipped with 6 heating zones, 3 of them are located at the top and the other 3 are located at the bottom. The multiple zones will provide a superior soldering performance. Neoden IN6 comes with a full hot-air convection system that will circulate the hot ...
Read more

›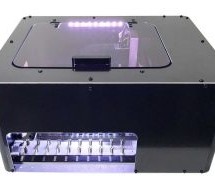 Hong Kong-based Amoeba Robotics is set to launch a pick and place machine for engineers, designers, and makers to conveniently automate the assembly of their PCBs ontop of their desks, with a more affordable price range going for $1,950. This is incredible because most pick and place machines are incredibly expensive, with the desktop models running into thousands of dollars or more. Founded in 2010, Amoeba ...
Read more

›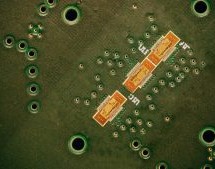 Imec adds machine learning to its 140GHz radar technology to enable intuitive man-machine interactions This week, at FutureSummits 2019, imec, a world-leading research and innovation hub in nanoelectronics and digital technologies, presents a compact highly-sensitive 140GHz MIMO  (multiple-input multiple-output) radar system.  The MIMO setup is demonstrated for gesture recognition, supporting intuitive man- ...
Read more

›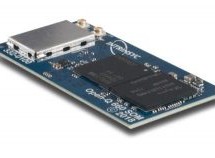 Designed for use in 4K Cameras, Gaming, Digital Signage, and other Consumer and Industrial IoT Devices. Intrinsyc Technologies Corporation, a leading provider of solutions for the development and production of embedded and Internet of Things (IoT) products, today announced the availability of the Open-Q™ 660 µSOM (micro System on Module) and Development Kit. Intrinsyc's Open-Q™ 660 µSOM is an ultra-compact ...
Read more

›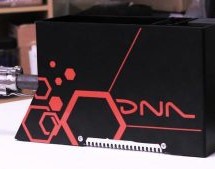 Fastest consumer level extruder on the market. High quality & precision filament, thanks to a new & innovative approach to the process. The 3D printing community is growing and innovating each day. Printers are becoming better and better, with higher print speeds, new features and capabilities. It is now time for the 3D printers' counterpart, the filament extruder, to join the race. Introducing the ...
Read more

›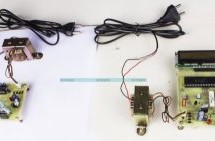 In our day-to-day life, we consume electrical energy for various purposes such as for powering electrical appliances, gadgets, devices, machines, and so on. So, it is essential to measure the amount of power consumed to generate electricity bill which is usually done by energy meters. In general, AC power is measured using various techniques, here in this article let us discuss about AC power measurement me ...
Read more

›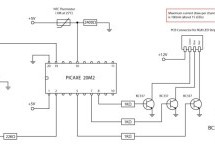 Combining Coffee and Electronics – An Idea for a Project Having played around with fixed function logic ICs, such as the Johnson counter used in the Spindicator project, I was keen to move on and experiment with programmable microcontrollers. I decided to obtain and play with some PICAXE chips, as they looked like they would provide an easy introduction to using microcontrollers. Soon enough I was flashing ...
Read more

›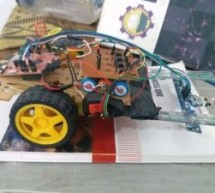 A line following robot is a versatile machine utilized to detect and take after the dark lines that are drawn on the white surface. As this robot is produced utilizing a breadboard, it will be exceptionally easy to build. This system can be fused into the Automated Guided Vehicles (AGV) for giving the simple method for activity. By and large, the AGV is incorporated with the chip and PCs for control- ling i ...
Read more

›