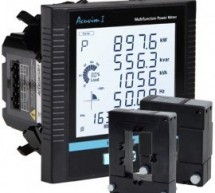 Three phase ac power measurement: three phase watt meter using pic microcontroller is designed to measure three phase ac power of three phase transformer and three phase generator. It can be used to measure either three phase ac power of transformer or three phase generator. As you know AC power or wattage of any three phase ac equipment is difficult to measure with the help of microcontroller due to non li ...
Read more

›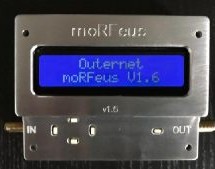 MoRFeus is a 30 MHz–6 GHz field-configurable Fractional-N wideband frequency converter and signal generator. Its LCD display and button interface enable dynamic field-level configuration - from switching between signal generator and other modes, to setting the local oscillator frequency and more. It was designed for wideband frequency up- and down-conversion - with an LO frequency range of 85 MHz–5.4 GHz an ...
Read more

›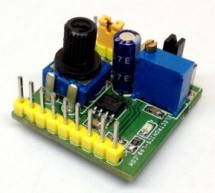 This stepper pulse generator project is an easy solution for stepper controller drive. It's a very important tool and can be used to drive stepper in standalone mode.  It generates square wave pulses in frequency range 0-50Khz. This project has multiple features which are a must for stepper controller. It has on board frequency generator with wide span of frequency, Slide switch for direction control and ju ...
Read more

›
An extremely simple and low cost Sine/Square wave generator based on the Analog Devices AD9835 Direct Digital Synthesis (DDS) Generator chip. The frequency can be set for any frequency from 1Hz to 10MHz in 1Hz resolution steps! All this with three push buttons and a novel "sliding window" LED display. The controller chip is a Microchip PIC16F628. There is no wiring, and the PCB fits into a standard UB3 Jiff ...
Read more

›
Background My friend Arthur, in his lifelong quest for circuits that don't really do anything useful, but are really neat nonetheless, built a really neat Lissajous pattern generator. This Lissajous pattern is not your traditional circle, oval, or figure-8, it is a circle with varying amplitude, in a pattern that makes it look like a sprocket. Not satisfied with that, he also made it so that the sprocket ro ...
Read more

›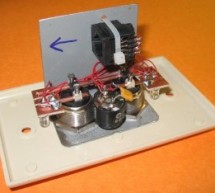 Introduction This program is a steam generator controller that is intended for use in a residential steam shower. It controls water inlet and drain valves, power to the heating element, and various level and thermal sensors. Features Push button automated control of the steam shower. High and low steam rates, extendable cycles, error conditions are sensed and handled. Specifications Power: 220VAC, 3000W Tim ...
Read more

›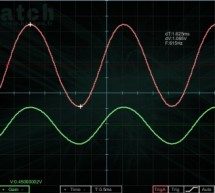 Features Features are summarized herebelow, and can be seen in the wavewatch13 (updated 15/05/2015). Up to two channels (A&B) at 44100Hz sampling frequency, Time range from 10µs to 500ms, Channel gain adjustment with voltage estimation based on online tuning, Channel Enable/disable, offset with dedicated marking Channel triggering source and level selection Automatic and single shot triggering mode, wit ...
Read more

›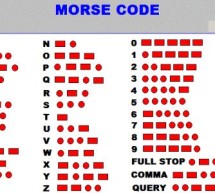 The term Morse Code generator is an ancient language, used to transmit the data or information in the form of a series of ON/OFF buttons. This language can be directly understood by a skilled observer who knows the Morse code without any special devices. Understanding of this language is very difficult for the people. Because, this code is denoted by a unique series of dots & dashes or dahs & dits. ...
Read more

›
This device is a must-have for any respected professional. Any time the need arises, you will have an original, freshly-generated excuse ready in seconds. One press of the button can get you out of a tight spot ensuring smooth sailing toward retirement and guaranteeing that you don't have to perform any actual work. How does it work Simple: The device continuously monitors and decodes the brain waves coming ...
Read more

›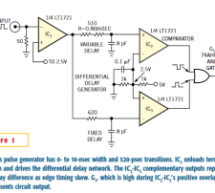 If you need to produce extremely fast pulses in response to an input and trigger, such as for sampling applications, the predictably programmable short-time-interval generator has broad uses. The circuit of Figure 1, built around a quad high-speed comparator and a high-speed gate, has settable 0- to 10 ns output width with 520 ps, 5V transitions. Pulse width varies less than 100 ps with 5V supply var ...
Read more

›