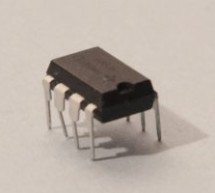 This tutorial provides sample circuits to set up a 555 timer in monostable, astable, and bistable modes as well as an in depth discussion of how the 555 timer works and how to choose components to use with it. The 555 timer is a chip that can be used to create pulses of various durations, to output a continuous pulse waveform of adjustable pulse width and frequency, and to toggle between high and low states ...
Read more

›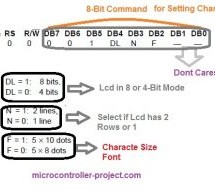 Character lcds can display character of font size 5x8 and 5x10. In 5xn, 5 represents number of coulombs and N represents number of rows. Character lcd's especially which are controlled by Hitachi HD44780 controller can display 5x8 and 5x10 size font character. Some lcd's can only display character in 5x8 font. In this project i am going to teach you how to display characters of font size 5x8 and 5x10 on cha ...
Read more

›
How to Make Phonecall From GSM Module Using pic18f2550 ... Mplab® ide – developer – wikidot, Mplab ® x integrated development environment (ide) is a software program that runs on a pc (windows ®, mac os ®, linux ®) to develop applications for microchip. Ee times | electronic engineering times | connecting , Ee times connects the global electronics community through news, analysis, education, and peer-to-pee ...
Read more

›
From the block diagram given above you can see that this project has four major parts. The Power Bank Finding a good power source for this project was a challenge, the power supply should have to be mobile, so that we cannot use power adapters. Also it had to be rechargeable so that it is economical for day long use to. And last but not the least! It had to be low cost. So we picked up a rechargeable 5v pow ...
Read more

›
Usually high level quiz competitions are very much time-oriented as it becomes significant to determine who has answered first. So here we'll see how to make a buzzer system that helps to decide the winners. Actually I designed this circuit of buzzer for quiz program conducted in our area and then I thought it may help someone, so I decided to introduce it here. This game show buzzer circuit uses PIC16F877A ...
Read more

›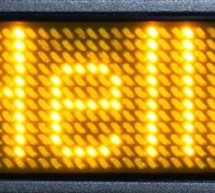 We normally use a simple static LED display screen to convey a message. Earlier, when we want to display large data, we used to change message for every few instances. Now scrolling displays are more preferred to static. By using a pre programmed controller, we can make LED display in scrolling way. We can also make LED to adoptable by using PC controller based system. Simple Outdoor LED Message Moving or S ...
Read more

›