Microchip PIC series microcontroller and Bluetooth module of the communication prepared for a sample module circuit eagle prepared by the PCB files and C programming examples are also over the mobile phone led, motor,... Electronics Projects, Microchip PIC Bluetooth Communication RN-41 "microchip projects, microcontroller projects, " Microchip PIC series microcontroller and Bluetooth module of the communica ...
Read more

›
HC-12 are cheap 433MHz wireless serial port communication modules with a range up to 1800m in open space. Each costs about $5 when bought from China, and 2 of them can create wireless UART link that can be used, for example, to transfer telemetry data from UAV. Or drive IoT device. Or connect sensors. Or whatever else one can think of. It is based on SI4463 RF chip, has build in microcontroller, can be conf ...
Read more

›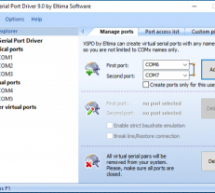 Serial communication was once the most widely used method of transferring data between computers. Many computing devices that you have used over time employ serial communication. Some of the terms associated with this type of data transfer are FTDI chip, COM interface, the RS232 protocol, and serial port. Serial communication refers to data that is electronically sent and received a single bit at a time. It ...
Read more

›
PIC Microcontrollers are a powerful platform provided by microchip for embedded projects; its versatile nature has enabled it to find ways into many applications and is yet to grow a lot. If you have been following our PIC tutorials then you would have noticed we have already covered a wide range of tutorials on PIC microcontroller starting from the very basics. In the same flow we are proceeding to learn t ...
Read more

›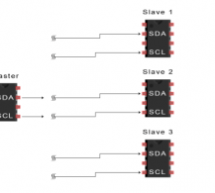 So far, we've talked about the basics of SPI communication and UART communication, so now let's go into the final protocol of this series, the Inter-Integrated Circuit, or I2C. You'll probably find yourself using I2C if you ever build projects that use OLED displays, barometric pressure sensors, or gyroscope/accelerometer modules. I2C combines the best features of SPI and UARTs. With I2C, you can connect mu ...
Read more

›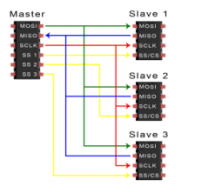 When you connect a microcontroller to a sensor, display, or other module, do you ever think about how the two devices talk to each other? What exactly are they saying? How are they able to understand each other? Communication between electronics is like communication between humans. Both sides need to speak the same language. In electronics, these languages are called communication protocols. Luckily for us ...
Read more

›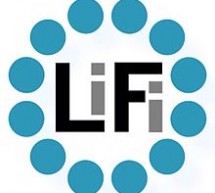 Light Fidelity (Li-Fi) is a bidirectional, high-speed and fully networked wireless communication technology similar to Wi-Fi. The term was coined by Harald Haas[1] and is a form of visible light communication and a subset of optical wireless communications (OWC) and could be a complement to RF communication (Wi-Fi or cellular networks), or even a replacement in contexts of data broadcasting. It is so far me ...
Read more

›
The serial port of the PC is a very important resource both in industrial environment and in home-made electronics, due to the wide popularity of the UART interface which is to be found on many microcontrollers or on many test and design instrumentation (programmable power supplies, multi-meters, oscilloscopes etc). Even if modern-day computers tend not to have a physical serial port anymore, this obstacle ...
Read more

›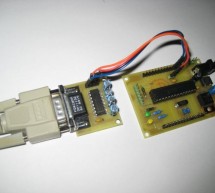 Description This article shows how to do a simple communication via a RS232 interface with a PIC microcontroller. RS232 is a standard for a serial communication interface which allows to send and receive data via at least three wires. With the RS232 interface it is possible to setup a connection between a microcontroller and a PC (via PC's COM port) or between two microcontrollers. The RS232 interface can b ...
Read more

›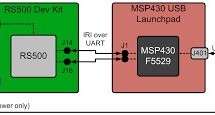 The UART hardware module is available with a number of PIC compliant MCUs. The mikroC PRO for PIC UART Library provides comfortable work with the Asynchronous (full duplex) mode. You can easily communicate with other devices via RS-232 protocol (for example with PC, see the figure at the end of the topic – RS-232 HW connection). You need a PIC MCU with hardware integrated UART, for example 16F887. Then, sim ...
Read more

›