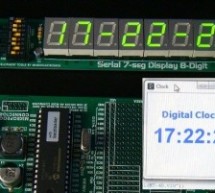 "Ready for PIC" is one of MikroElektronika's compact prototyping boards for 28 and 40 pin PIC microcontrollers. The board comes with PIC16F887 microcontroller which is preprogrammed with an UART bootloader firmware and thus eliminates the need of an external programmer. The on-board USB-UART module allows the serial data transfer between the PIC and a PC using an USB cable. It has also got a reasonable size ...
Read more

›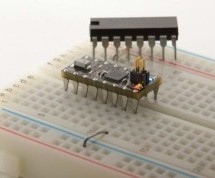 View 1: OSHChip_V1.0 is a unique combination of ARM Cortex-M0 32 bit processor running at 16 MHz 2.4 GHz Bluetooth Low Energy radio Broad range of built-in Peripheral functions 256 KBytes of Flash memory for program and data 32 KBytes of SRAM Miniature packaging, compatible with bread board construction Support for in-system debugging including breakpoints The most striking thing you see is that it is the s ...
Read more

›
Every Maker like me dream a PCB printer which can quickly and precisely convert our electronic idea into a psychical circuit board. I know there are plenty of project going on the subject. (see the end of the article) What I tried here is something different, quick and precise. If you have lots of electronic idea in your mind and most of them have a high probability of fail, the system must be quick and eas ...
Read more

›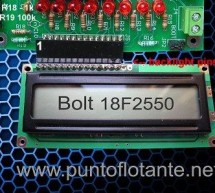 The BOLT microcontroller board utilizes the Microchip 18F2550 with built in USB capabilities. Utilizing a 2k 'boot loader' this leaves a great deal of flash RAM for C programming using MPLAB and the C18 compiler. The BOLT board comes in two versions. LITE which has the 18F2550, 8 LEDs for PORTB, four switches and a USB 2.0 port connection to a PC. Operating with a 20 mHz crystal, by use of internal multipli ...
Read more

›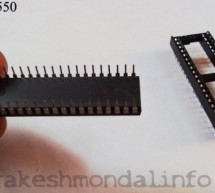 C# Software Application and Firmware for PIC18F4550 Board To continue further with this project you would need to download my version of Firmware to control 6 LED's and a Software application which is written in C# sharp, a project file has been also enclosed with the download files given below. Download the software, firmware and the drivers for this board according to your operating system. Upload the fir ...
Read more

›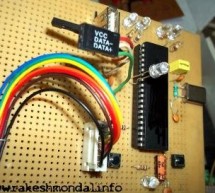 PIC18F4550 USB DEMO INTERFACE BOARD PROJECT This project / USB hardware is quiet easy to make at home with few components, this piece of hardware will be detected by your computer like any other external device once it's completed. This is a Simple USB demo interface development board project and demonstrate excellent USB interface to Microcontroller. This is my first project in this website. It is a USB de ...
Read more

›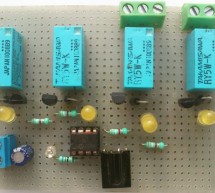 Introduction  This little project will demonstrate how you can use your old NEC IR protocol based TV,DVD or VCR remote control to control you home appliances like fan bulb or virtually anything. Consumer IR protocols There are a number of consumer Infrared protocols out there and they have been used for every single purpose possible i guess, like PDA laptops and other consumer appliances. RC-5 & RC-6 by ...
Read more

›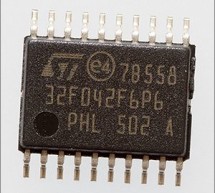 It's been a while since I posted a new article, a delay at least partly due to me herniating a disc in my neck which left me completely unable to look downwards for any length of time and as you'll know all too well you can't work on circuit boards without peering down at them. Look after your neck and back folks, and I mean that seriously. Well I'm back now and I've got a lot of ideas for articles s ...
Read more

›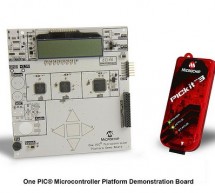 One PIC Microcontroller Platform Development Board Develop firmware using Microchip's 8/16/32-bit PIC® Microcontrollers all on one board! Each device comes preprogrammed with firmware to operate the LCD, LED and capacitive touch pads. In addition to three PIC® Microcontrollers, this board also has a dedicated Real-Time Calendar Clock circuit and is able to run from a single AAA Ultimate Lithium batte ...
Read more

›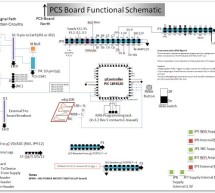 Gen 3.2 General                           Microservers, Vexcel Microservers, Quick Reference, Data Acquisition, Middleware Components                   GPS, SBC Configuration                   Microserver, SBC, SD Card, Power Operation                       Communication Protocol (SBC <--> uc), SBC Operations, Agent Operation (background)   Task Manager "milo", config files, MACRO Microcontroller     ...
Read more

›