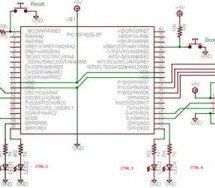 USB Interface Development Board Tutorial -1 STAGE/PART-1 MAKING OF THE MAIN CIRCUIT BOARD CONTROL YOUR DEVICES FROM COMPUTER USING USB PORT – pic18f4550 + MPLAB IDE INTRODUCTION ( USB PROJECT) : STEP 1 This project demonstrates a computer control interface using a USB Board. (USB INTERFACE PROJECT). This tutorial will show you a simple way to control some device like led, motors and other devices with compu ...
Read more

›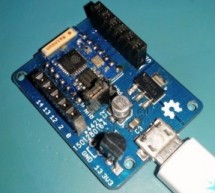 This is a small dev board I designed to make experimenting with and deploying the ESP8266 ESP-03 modules a bit easier. As well as breaking out all the pins to 2.54mm headers it has a position to fit either a DS18B20 temperature sensor or a DHT22 temperature/humidity sensor plus the required pull up resistor. It can be powered from 3.3V or 5V+* if the regulator is fitted and there is a footprint for a micro ...
Read more

›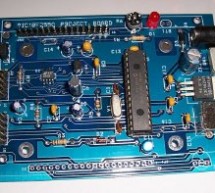 The new PIC18F2550 Project Board was designed as the development platform for student projects. The board features MCU: PIC18F2550 with external xtal, ADC: one channel 0-2.5V sigma-delta converter, Linear Technology LTC2400/LTC2420, 6-channal 10-bit ADC 0-5V, Display: Two connectors for text LCD or GLCD, USB: onchip USB port with type B connector, Power supply: onboard low dropout regulator, rechargeable ba ...
Read more

›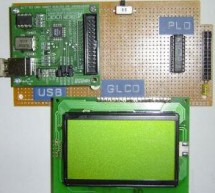 Simple expansion board for 8051SBC provides easy USB port and graphic LCD interface. I am planing to design the x86 board for some of my application that needs more computing capability. One of the feature that I need to add to the x86 board is USB port. I found the ASIC that enables 8-bit MCU to interface USB easily from Future Technology Devices International: FTDI. The USB controller chip is FT245BM. For ...
Read more

›
We covered how to interface seven segment LED displays to a PIC microcontroller in two sections: Lab 6 and Lab 11. Today, we will move on to interfacing an LED dot matrix display. LED dot matrices are very popular means of displaying information as it allows both static and animated text and images. Perhaps, you have encountered them at gas stations displaying the gas prices, or in the public places and alo ...
Read more

›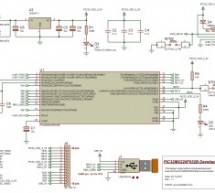 Few months ago Microchip introduced smallest, lowest-cost PIC32 microcontrollers – new PIC32"MX1" and PIC32"MX2" families. PIC32 MX1 and MX2 MCUs include up to 32 KB of Flash and 8 KB of SRAM, two I2S interfaces for audio processing, 10-bit 1 Msps ADC, an 8-bit Parallel Master Port and serial-communications peripherals. MX2 MCUs also have USB 2.0-compliant full-speed module. For the prototyping purposes I m ...
Read more

›
The PIC 18 PIN (DIP) Development / Evaluations Board demonstrates the capabilities of Microchip's 8-bit microcontrollers, specifically, 18 Pin PIC16F1847. It can be used as a standalone demonstration board with a programmed part. With this board you can develop and prototype with all Microchip's 18 PIN PIC microcontrollers. The board has a Reset switch and status LEDs. On board 3.3 V and 5V DC regulators al ...
Read more

›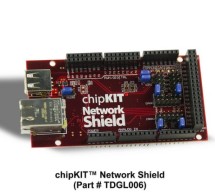 Microchip Technology Inc., a leading provider of microcontroller, analog and Flash-IP solutions, and Digilent, Inc. announced expanded capabilities for the 32-bit PIC32 microcontroller-based chipKIT™ Development Platform for the Arduino™ community. The chipKIT development platform is a 32-bit Arduino solution that enables hobbyists and academics to easily and inexpensively integrate electronics into their p ...
Read more

›
"Ready for PIC" is one of MikroElektronika's compact prototyping boards for 28 and 40 pin PIC microcontrollers. The board comes with PIC16F887 microcontroller which is preprogrammed with an UART bootloader firmware and thus eliminates the need of an external programmer. The on-board USB-UART module allows the serial data transfer between the PIC and a PC using an USB cable. It has also got a reasonable size ...
Read more

›
In this video we step through a an updated version of the USB demo board. Changes include: -circuit board will only contain bare minimum parts to demonstrate USB communication from host to device and device to host -for both firmware and host software, we will make the projects from scratch, import downloaded USB function libraries, write main program step by step -these changes should make it much easier f ...
Read more

›