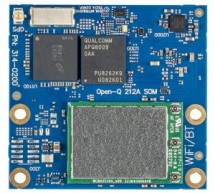 Designed for next-gen home hub products requiring advanced audio and multi-mode wireless capabilities, including Wi-Fi, Bluetooth, BLE, and Zigbee. Intrinsyc Technologies Corporation, a leading provider of solutions for the development and production of embedded and Internet of Things (IoT) products, today announced the availability of the Open-Q™ 212A system on module ("SOM") and Home Hub Development Kit. ...
Read more

›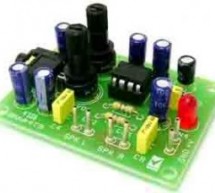 This project is a Mini Stereo Audio Amplifier based on TDA2822 IC. DESCRIPTION The dual low power amplifier built around TDA2822 8pin DIP. IC, it is mainly designed to use in portable players, radios and other building block project. A 3V supply can be used to drive headphones providing 20mW in 32 Ohms per channel, and a 12V power supply will provide 1W in 8 Ohm per channel for small loudspeakers. SPECIFICA ...
Read more

›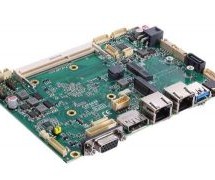 3.5″ Embedded SBC with Intel® Celeron® Processor J1900/J1800, LVDS, VGA, DisplayPort, Three GbE LANs and Audio. CAPA84R, is a fanless 3.5-inch embedded motherboard powered by the Intel® Celeron® processor J1900 quad-core or J1800 dual-core. The CPU is located at the rear side of the motherboard, which further aids the heat-extraction process and simplifies maintenance procedures. This fanless embedded board ...
Read more

›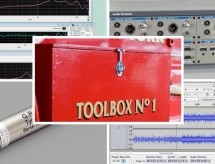 Measuring performance of audio components like microphones, speakers, converters, and amplifiers can be a difficult task. In this post, I'll talk about some of the tools I use to make this job easier. Analyzers, reference transducers, calibrators, meters, and more come with various feature sets and price tags. The items below just happen to be my favorites. Soundcheck (Listen Inc.): Soundcheck is a versatil ...
Read more

›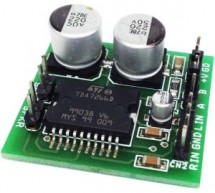 Tiny stereo audio amplifier board has been designed around SMD TDA7266D IC from ST. The TDA7266D is a dual bridge amplifier specially designed for Portable Audio, LCD TV/Monitor, PC Motherboard, and TV applications. This circuit provides high quality audio output of 3W approx. on each channel with standard audio signal input. The circuit works with 3.5V to 5V. Due to low supply input this amplifier is suita ...
Read more

›
XMOS is shipping its  xCORE-AUDIO processor family and sampling its Gigabit Ethernet enabled xCORE-200 multicore microcontroller family.  "There's a big trend for much better audio content," XMOS CEO Nigel Toon told EW, "there's a backlash against MP3. They're going to much higher quality helped by the fact that  you can now transfer big audio files. Sony is pushing hi-res audio DSD digital streaming. The m ...
Read more

›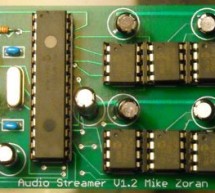 INTRODUCTION The idea for creating a USB sound card based on a PIC came from discussions of other people creating one on the Microchip USB forum. The hardware of the card is based on all Microchip products. The software uses a modified version of the Microchip USB framework which is interrupt driven instead of the traditional polling. The device is a USB composite device. The first device is an implementati ...
Read more

›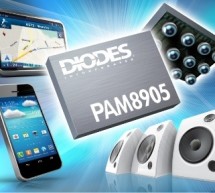 Description The PAM8905 is a high efficiency Class - D audio power amplifier with an integrated boost converter. It drives up to 1.9 W (1% THD+N) into a n 8Ω speaker. With 85 % typical efficiency, the PAM8905 helps extend battery life when playing audio. The b uilt - in boost converter generates the voltage rail for the output stage. This provides a louder audio output than a stand - alone amplifier connect ...
Read more

›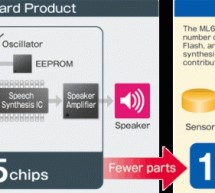 LAPIS Semiconductor, a ROHM Group Company, has recently announced the development of a low power microcontroller that integrates an 8bit low power MCU core, speech synthesis circuit, high efficiency Class D speaker amp, non-volatile memory, and oscillator circuit on a single chip, making audio playback possible by simply connecting to a speaker. The ML610Q304 also provides hardware-based audio playback oper ...
Read more

›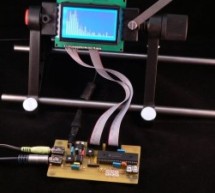 Introduction This project implements a real-time audio spectrum analyser using a PIC18F4550 8-bit microcontroller. The spectrum frequency analysis is performed by a highly optimised 16-bit Fast Fourier Transformation (FFT) routine coded entirely in C. The output from the FFT is displayed using a 128x64 graphical LCD to allow a real-time view of an audio signal. Hardware In order to perform a FFT calculation ...
Read more

›