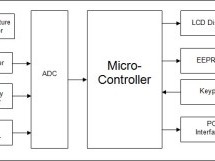 Description: This project is a fine combination of analog and digital electronics. This project is designed so as to fulfill the requirements of the industry applications, home applications. The project consists of parameters monitoring, parameter storage. PC interface is one of the main features of the project in which various data like value of parameters, date and time are sent to the PC using a hyper te ...
Read more

›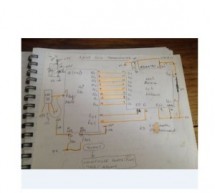 I got to thinking that an interest in hi-fi can be a bit geek ( in a good way ) so I thought one of my latest geek projects might be of interest to some of you. You could build the project 'as is' without learning embedded C programming or you could use the project as a spring board to extra geekiness and weekend fun – I'll leave that to you Learning embedded C can be hugely rewarding and creative. The tool ...
Read more

›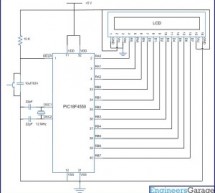 Several automated and semi-automated devices require a message to be displayed in order to indicate their working status. In continuation to LCD interfacing with PIC18F4550, this article explains how to display a message or string on a 16x2 character LCD. Programming steps: ·         Configure the LCD. ·         Store a string in a character array. unsigned char data[20]="EngineersGarage"; ·         Run a l ...
Read more

›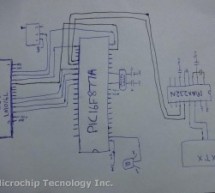 I have designed a PIC18F877A micro controller project to read temperature from an LM35 using ADC, display it on an LCD and transmit it to a serial port. When the program starts, sometimes it shows a startup message - sometimes it doesn't display anything. Also, the serial port connection is not working. Can anyone help - am I missing something? Are there any ground connections missing? My code: #include #de ...
Read more

›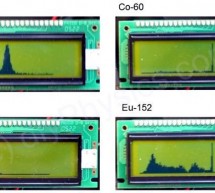 Some time ago I was developing a medical instrument which required histogramming, which got me in the mood to retake my own PIC MCA project(http://home.comcast.net/~prutchi/index_files/scint.htm ). I used the variable RAM in the microcontroller (16F877), so I limited the number of channels to 95 and let the histogram run until some channel reaches 240 counts (the highest 8-bit number that yields an integer ...
Read more

›
Introduction This LCD terminal provide two modes of operation by selecting jumper J1. When J1 is open the terminal operate as a normal ascii display terminal, when J1 is closed the terminal displays the input serial data in hexadecimal format. This mode is useful for viewing raw data from the serial port output. Hardware Figure 1 shows the circuit diagram of the Easy Debugging Terminal. IC U2 a PIC16F84 mic ...
Read more

›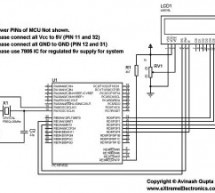 In this tutorial I you show you how to make a very useful expansion board for our PIC development board. It will be a Do It Your self (DIY) LCD Expansion board. The expansion board can be plugged into the PIC development board to add 16×2 Alphanumeric LCD Support to it. Since LCDs are required in many projects and experiments it will be a very helpful board. I recommend you to read the LCD Interfacing Tutor ...
Read more

›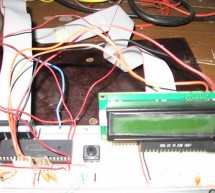 Aim To interface LCD (Displaytech 162A) with PIC16F877microcontroller and to display "IITK" in the Liquid Crystal Display (LCD). Components/Softwares MPLAB IDE (PIC microcontrollers simulator) PIC BURNER 3 with software to load the code LCD (Displaytech 162A) Computer System with Windows operating system and RS 232 cable PIC16F877 Microcontroller +5V D.C Power Supply Resistors - 10K Ω-1,50Ω-1 Capacitors - 2 ...
Read more

›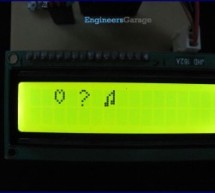 The 16x2 character LCD can also be used to display custom characters other than numerals, alphabets & special characters. Refer LCD interfacing with PIC. Some special shapes like hearts, arrows, smileys etc. can easily be displayed on the 5x8 pixel pattern of character LCD. These shapes are first stored at a special location in LCD's controller and then displayed on the LCD module. This procedure has be ...
Read more

›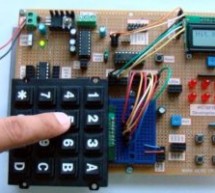 Interfacing LCD and Keypad are one of the important interfacing concepts of PIC microcontroller since both the input and output element can form a complete embedded system design. This tutorial is about teaching you how to get input input values from keypad by polling method and display the input into a 16×2 LCD. 16×2 LCD: This type of LCD is widely used to display the status of the system and to display th ...
Read more

›