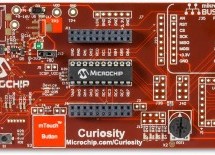 Satisfy Your Curiosity Your next embedded design idea has a new home. Curiosity is a cost-effective, fully integrated 8-bit development platform targeted at first-time users, Makers, and those seeking a feature-rich rapid prototyping board. Designed from the ground-up to take full advantage of Microchip's MPLAB X development environment, Curiosity includes an integrated programmer/debugger, and requires no ...
Read more

›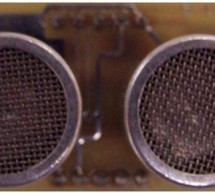 Ultrasonic distance measurement, detection circuit pic16f876 microcontroller and ad605 (Dual Low Noise Variable Gain Amplifier singlesupply) integrated circuit diagrams used are C and asm software also Resimlerdede oscilloscope's measurement. 40kHz ultra sonic transducers used as sensors. I2C Sonar Ultrasonic Range Finder In many embedded systems design, it becomes necessary to have the capability of discer ...
Read more

›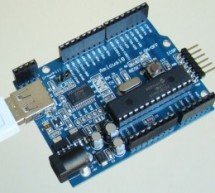 Arduino needs no introduction; it is an easy-to-use yet powerful open source embedded system development platform that has gained huge amount of popularity in past few years, specially among hobbyists. The standard hardware consists of an 8-bit Atmel AVR processor with on-board headers providing access to its I/O pins. The processor is pre-programmed with a serial bootloader that simplifies the uploading of ...
Read more

›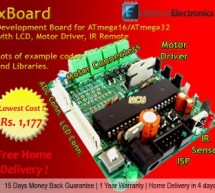 Hello friends, welcome to this exciting tutorial were we will begin our journey with latest PIC18F micros from Microchip Technologies. This tutorial will give you information on what software/hardware you will require and basic steps on how to get, install, configure and use them. After going through this tutorial you will have a complete setup and knowledge to experiment with these powerful chips ! What yo ...
Read more

›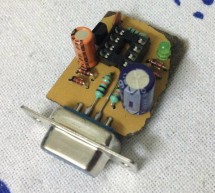 Hi EveryBody i am Again Doing something. and it is with PIC's! Almost Everybody do not want a Big Arduino in their projects or to control a rgb led with Arduino uno? Enjoy Compressing your projects with PIC and Attiny too. but in this wwe will be making a PIC Programmer To Program 12f675 PIC. Here i am not sure that it works for other 8 pin PIC too.but for sure it will work for PIC 12f675. It is Really Chea ...
Read more

›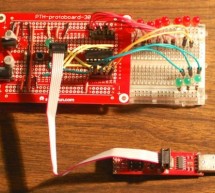 This is a development board for Attiny84 microcontroller. Tha Attiny84 chip has 11 pins addressable with the Arduino IDE, 8k of flash memory for program storage, and 512 bytes of RAM available for the stack and program variables. One feature of the Attiny84 that is very nice for assembly language programmers is unlimited access to all eight pins on the port A registers. They can be used for digital write, d ...
Read more

›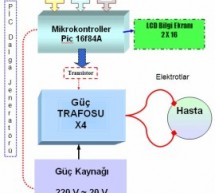 Television for a period, Frequently electronic muscle stimulation device radio advertising saw the state of the PIC16F84 microcontroller gerçekleştirilimiş I used to be very similar to the device onarmıştım had a microcontroller pic16f series and the circuit is very simple example of a useful in medical electronics circuit diagram of the, There are drawings and source codes pcb picc. Prepared: Arif KOÇOĞLU ...
Read more

›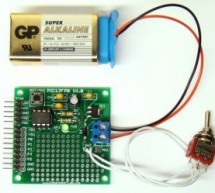 The 12F series of PIC microcontrollers are handy little 8-pin devices designed for small embedded applications that do not require too many I/O resources, and where small size is advantageous. These applications include a wide range of everyday products such as hair dryers, electric toothbrushes, rice cookers, vacuum cleaners, coffee makers, and blenders. Despite their small size, the PIC12F series microcon ...
Read more

›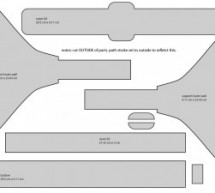 Complete Circuit Board Lab & POV Business Card Introduction Though there are many Instructables on some aspect of how to make circuit boards, this one is different. It's an instructable on how to make the things you need to make circuit boards, specifically, a flamboyant business card toy. Over the past six months I have set up fairly complete printed circuit board fabrication lab in my apartment, cheap ...
Read more

›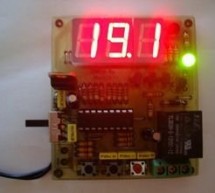 A friend of mine and I want to share with you what I did to set the thermostat circuit. As I used the circuit temperature sensor Ds18B20. 3-digit, 7 shows the screen with dijit. Please note that the range of 0 to 99.9. When the relay circuit arranged to set value is designed to get to the bottom of the page. Set the value of 0.1 degree sensibility. Very suitable for the use of the electric heater or boiler. ...
Read more

›