GPS based speedometer using pic microcontroller: This project is about how to design speedometer using pic microcontroller without using any speed measurement sensor. In this GPS based speedometer project,  I have used  GPS module to measure the speed of any person, car, a vehicle with the help of GPS module. GPS module receives data from satellites and this received data can also provide us our speed relat ...
Read more

›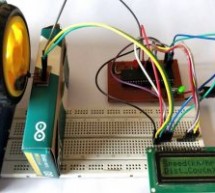 Digital Speedometer and Odometer Circuit using PIC Microcontroller Measuring the speed/rpm of a Vehicle or a motor has always been a fascinating project for us to try. So, in this project we are going to build one using the Industrial ready PIC microcontrollers. We will use a piece of magnet and a Hall Sensor to measure the speed. There are other ways/sensors to measure the speed but, using a hall sensor is ...
Read more

›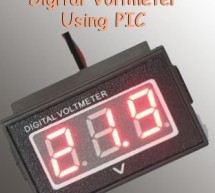 Speedometer is a speed measuring gauge used to calculate the speed of motor vehicles. They are mainly of two types- electronics and mechanical. Digital speedometer measures the speed and mileage in vehicles. Normally both types work on the principle of electromagnetism, however they have a disadvantage that they cannot be used if there are no wheels on the moving object. Here I am introducing a simple digit ...
Read more

›