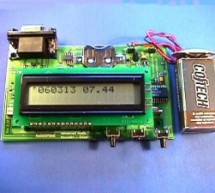 This is a closed-caption decoder with serial output based on a Microchip PIC16F628A. The internal comparators of the PIC16F628A are used to implement a peak detector and data slicer. The hardware was designed by Richard Ottosen, and the firmware was written by Eric Smith. This closed-caption decoder does NOT overlay captions on video (OSD, on-screen display). If you need a device to overlay captions on vide ...
Read more

›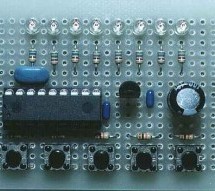 This is my first simple PIC program. It will flash an LED continuously at approximately 1Hz. It is a very simple loop that delays for 500 milliseconds (half a second) with the LED on, and then delays for 500ms with the LED off. Thus, the LED flashes at 1 Hz! The schematic for this circuit shows that the wiring is simple: connect a crystal oscillator across pins 15 and 16 and add the capacitors to ground. Wi ...
Read more

›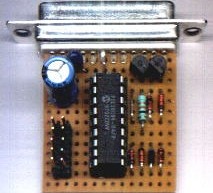 This Programmer is powered by the RS-232 and it works with RS-232 levels at only < ±8.6V. It programs PIC12C5XX, 12C67X, 24CXX, 16C55X, 16C61, 16C62X, 16C71, 16C71X, 16C8X, 16F8X and ISO-CARD's with ASF. Other serial programmable chips by adapter. The high Vpp is obtained by using negative voltage to drive the chip. The voltage is stabilized with zener diodes. They do not need voltage drop as if a voltag ...
Read more

›
Here is a library to interface your PIC code to an LCD that is controlled via a serial line. One such LCD is available from Scott Edwards Electronics. There are many others, and the code shown here can easily be adpated to other LCD displays by changing some defines. The following files are referenced below, but for simplicity I've listed them here for download: LCDlib.tar.gz is my entire LCD library and as ...
Read more

›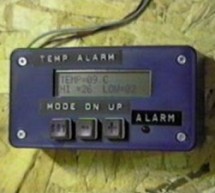 Presented is a simple temperature alarm which uses a PIC16C84 microcontroller and a 2-line LCD display. The alarm displays current temperature in both Celsius and Fahrenheit degrees and features a 3-key keypad which allows the user to set independent high and low termperature alarm points. The alarm also records the minimum and maximum temperatures encountered. System Specifications: The unit is designed to ...
Read more

›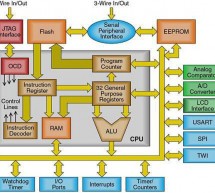 How to choose a MicroController It used to be that the number of different microcontroller chips available to the hobbyist was pretty limited. You got to use whatever you could manage to buy from the mail-order chip dealer, and that narrowed down the choice to a small number of chips. But times have changed. Digikey lists over 16000 different line items under a 'microcontroller' search. Which one should a h ...
Read more

›
Summary. A design for a simple microwattmeter. Input range -75 dBm to + 5 dBm. Frequency range 2 to 50 MHz. Level resolution is 0.1 dBm, frequency resolution is 10 kHz. Log-output about 0.5 - 3.5 Volt. Output for external counter. The meter uses a AD606 as log-converter, a MAX186 as ADC, a PIC16C84 as controller and a HD44780 type LCD. The PIC measures frequency and level of the input signal and calculates ...
Read more

›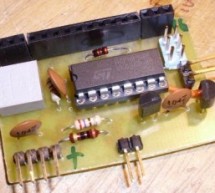 Alphanumeric LCD displays have become very popular for microcontroller applications because they can add a lot to a project in a variety of different ways. A text message giving the user instructions as well as feedback can make the application seem much more "professional" and easy to use. I like to use LCD's to help debug applications, with breakpoints set to display variable and I/O conditions and they a ...
Read more

›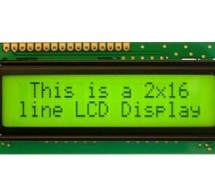 This project uses Myke's 2-Wire LCD Interface from last week and will help teach you "Graphics Animation" using LCD's. Last week, I showed how the PICMicro could be connected up to a Hitachi 44780 LCD using only two wires. This week, I wanted to use this circuit and show how simple graphic animation can be displayed on an alpha-numeric LCD display very easily. The technique used is "Character Rotation", in ...
Read more

›
Following on from the LED flasher circuit, we can reduce the delay in the loop to 10uS (10 microseconds) and produce a 100Khz square wave. Given a 4 Mhz PIC 16C84, the program below will generate a 100Khz square wave on PORTA bit 0 (i.e. pin 17). This little program is useful for testing oscilloscopes (though it is not very accurate). This program is available as: flashfast.asm assembly source flashfast.hex ...
Read more

›