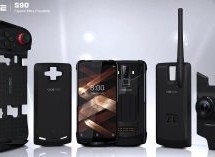 If statistics are anything to go by, then the smartphone market is predicted to go on a downfall. This might be attributed to the fact that most smartphones nowadays look almost similar to each other, break easily and they are not getting even smarter. The question is, will consumers ever get a more reliable smartphone? Well, worry no more. In comes the DOOGEE S90 (https://s90.doogee.cc) modular rugged phon ...
Read more

›
In this tutorial, we'll control the PIC microcontroller using a smartphone and a PC via Bluetooth. So as not to overload this tutorial, we'll postpone the communication of 2 PIC microcontrollers via Bluetooth in which the 1st one is a master and the 2nd one is a slave to be in a separate future tutorial. So, let's get started to see how to control PIC microcontrollers wirelessly with a Bluetooth module. Req ...
Read more

›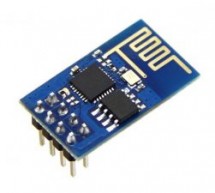 Introduction ESP8266 module is low cost standalone wireless transceiver that can be used for end-point IoT developments. ESP8266 module enables internet connectivity to embedded applications. It uses TCP/UDP communication protocol to connect with server/client. To communicate with the ESP8266 module, the microcontroller needs to use a set of AT commands. The microcontroller communicates with ESP8266-01 modu ...
Read more

›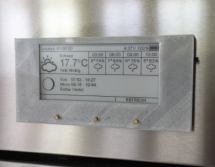 I'm a fan of all kind of weather stations. When Daniel Eichhorn twittered about his new version using an E-Paper display module, I immediately preordered one. I decided to build a station with a custom enclosure, so here is my version of a 3D printed version, featuring magnets so it can be attached to the fridge: Using e-paper for a weather station is an ideal solution, as the data does not need to be updat ...
Read more

›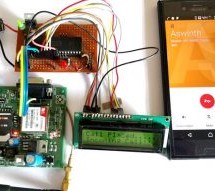 GSM Interfacing with PIC Microcontroller PIC16F877A - Make and Receive Calls GSM modules are fascinating to use especially when our project requires remote access. These modules could make all actions that our normal mobile phone could do, like making/receiving a call, sending/receiving a SMS, connecting to internet using GPRS etc. You can also connect a normal microphone and speaker to this module and conv ...
Read more

›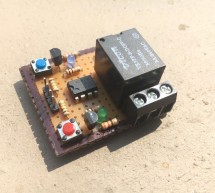 In electronics, a device is said to be a latching device if it maintains any particular fixed state even after removal of the input signal. The same also applies for electronic/electromechanical relays. Basically the electromechanical relays that are used today are of two types: 1. Non-Latching Relay : These relays are most widely used where energy consumption is basically not an issue.This type relay(s) co ...
Read more

›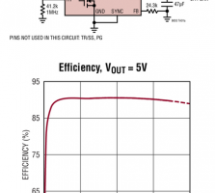 Features Complete Step-Down Switch Mode Power Supply Wide Input Voltage Range: 3.4V to 40V Wide Output Voltage Range: 0.97V to 18V Wide Temperature Range: –40°C to 150°C (H-Grade) 3.5A Continuous Output Current, 6A peak FMEA Compliant Pinout Output Stays at or Below Regulation Voltage During Adjacent Pin Short or if a Pin Is Left Floating Selectable Switching Frequency: 200kHz to 3MHz External Synchronizati ...
Read more

›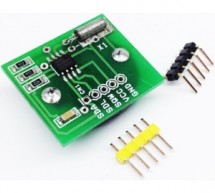 The module based on DS1307, The DS1307 serial real-time clock (RTC) is a low-power, full binary-coded decimal (BCD) clock/calendar plus 56 bytes of NV SRAM. Address and data are transferred serially through an I²C, bidirectional bus. The clock/calendar provides seconds, minutes, hours, day, date, month, and year information. The end of the month date is automatically adjusted for months with fewer than 31 d ...
Read more

›
Features Complete Step-Down Switch Mode Power Supply CVCC: Constant-Voltage, Constant-Current 2-Quadrant: Sources and Sinks Output Current Parallelable for Increased Output Current, Even from Different Voltage Sources Adjustable Output Current Up to 7A When Sourcing or 9.1A When Sinking Wide Input Voltage Range: 6V to 58V 1.2V to 36V Output Voltage Selectable Switching Frequency: 100kHz to 1MHz (e1) RoHS Co ...
Read more

›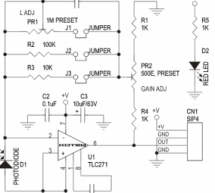 LUX Meter project has been design to measure the illumination.  Illumination is luminous flux falling on surface area of photo diode.  This illumination converted to corresponding voltage using Op-Amp circuit. Specifications Supply 9 VDC PP3 Battery @ 20 mA  Onboard Photo Diode  Onboard preset for calibration  Range selection via jumper 10mV/LUX, 1mV/LUX, 0.1mV/LUX  Interfacing is via berg connector  Power- ...
Read more

›