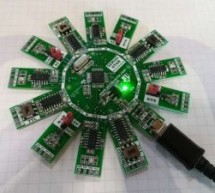 Hi all! Here's one of the last board I design the last year. On 2016, I develop the Dual USB Serial and I2C Converter board. Although this board works fine, it has a couple of lacks. First one, is that to use the both converters, you need two free USB ports. Is a minor problem today with USB hubs, but you need the hub and also two USB wires. And the other problem is that this board uses mini-USB connectors. ...
Read more

›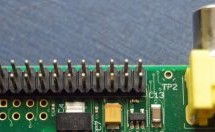 Working with microcontrollers means managing GPIO pins at some point. Many configurations have been developed for modern microcontrollers which can lead to some "fancy" terms that may confuse programmers. Its important to understand all of this to avoid confusion and errors while programming. First, some terms need to be understood. GPIO pins have tri-state logic which means that contrary to popular beliefs ...
Read more

›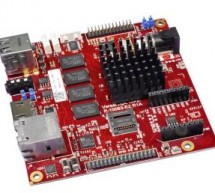 VersaLogic has released a rugged, lasting, simple-to-use and ready-for-deployment Zebra VL-EPC-2701 board. The Zebra single board computer is a complete Arm-based embedded computer. It features several models that are available with power-efficient, single- or dual-core i.MX6 CPUs. The Arm-based Single Board computer comes in two models; which features either NXP i.MX6 Solo (single core), or the i.MX6 DualL ...
Read more

›
Ever miss the simple days of using a PC's LPT1 parallel port to bit-bang GPIO over 8 output pins and 4 input pins of the DB-25 connector? I sure do. My first design project as a BSEE graduate in 1993 was to design a LPT1 controlled test fixture for the Motorola MDT-9100-T data terminal (shown below). Those were the days. By multiplexing 12 parallel port pins into 74HC dip CMOS latches and transceivers my te ...
Read more

›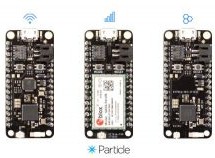 Particle, which has been known for its collection of  IoT focused development boards, and its Internet of Things (IoT) platform (Particle Cloud) has launched a new set of mesh network-enabled IoT development kits called Particle Mesh. Particle Mesh is expected to provide developers more insight into implementing mesh networking technology. They help to collect sensor data, exchange local messages, and share ...
Read more

›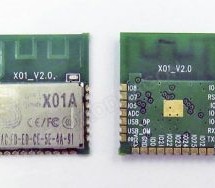 RDA's RDA5981 is a fully integrated low-power WiFi chip from RDA Microelectronics. RDA5981 is a fully built WiFi chip highly intended for applications in the areas of a smart home, audio applications and IoT applications. The RDA5981 is being used in devices running Baidu DuerOS, the Chinese alternative to Amazon Alexa or Google Assistant. During the annual event of China's semiconductor industry IC China 2 ...
Read more

›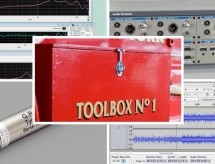 Measuring performance of audio components like microphones, speakers, converters, and amplifiers can be a difficult task. In this post, I'll talk about some of the tools I use to make this job easier. Analyzers, reference transducers, calibrators, meters, and more come with various feature sets and price tags. The items below just happen to be my favorites. Soundcheck (Listen Inc.): Soundcheck is a versatil ...
Read more

›
The Module is based on The MCP2200, which is a USB-to-UART serial converter which enables USB connectivity in application that have a UART interface. The device reduces external components by integrating the USB termination resistors. The MCP2200 also has 256-bytes of integrated user EEPROM. The MCP2200 has eight general purpose input / output pins. Four of the pins have alternate functions to indicate USB ...
Read more

›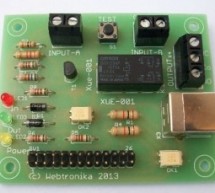 This post provides an example code to use PIC12F675 GPIO pins as inputs. After going through this example, you will understand how to make PIC12F675 pins as inputs and how to read their value in the code. This code is written in C language using MPLAB with HI-TECH C compiler.You can download this code from the 'Downloads' section at the bottom of this page. It is assumed that you know how to blink an LED wi ...
Read more

›