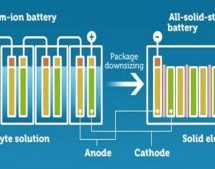 The Interuniversity MicroElectronicss Centre (IMEC) is an independent research center which deals with nanoelectronics and digital technologies. Their headquarters are situated in Leuven, Belgium. Recently IMEC began to research and prototype Solid State Lithium-ion batteries. Solid State batteries are batteries which make use of solid electrodes and electrolytes. There have been a lot of research about Sol ...
Read more

›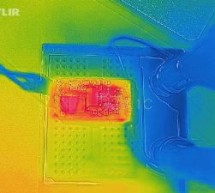 For my current project I searched for a good boost power converter which is able to deliver continuous 400mA power for various sensors. There are an endless number of good boost converters around, but not many can be hand soldered to a board. I would really like to see some like the TPS61092 with SOIC or similar packages. The biggest problem seems to be the heat transport, why most chips have to be mounted ...
Read more

›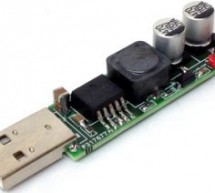 This project provides 12V output from any USB power source, like PC USB port, USB adapter or power banks. LM2577ADJ boost converter IC is the heart of the project. The IC can handle load up to 800mA, it's advisable to use only 200mA load on output to be on the safe side. The LM2577 are monolithic integrated circuits that provide all of the power and control functions for step-up (boost), fly back, and forwa ...
Read more

›

The terahertz (THz) region, which is based on 1THz frequency, separates electronics from photonics and has been difficult to access for ages. Semiconductor electronics cannot handle frequencies equal to or greater than 100GHz due to various transport-time related limitations. In other hand, photonics devices fail to work below 10THz as photon's energy significantly drops to thermal energy. Terahertz Electro ...
Read more

›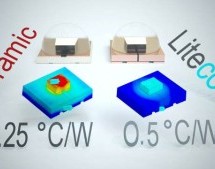 Finding a way to deposit vertical dielectric barriers has allowed Litecool of Sheffield to make dramatic cut in LED thermal resistance – from 1.25 to 0.5°C/W is one case – see diagram. Dielectric layers are essential to separate electrical conductors but, with a few notable exceptions like diamond, introduce thermal barriers. Spreading heat before it reaches insulating layers with a thick thermal conductor ...
Read more

›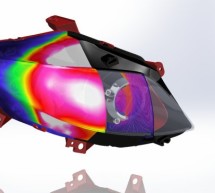 The exterior conceals new technology behind the bezels that make possible such features as adaptive beams and LED matrix beams, for example. Often, each LED has its own lens that is held by a fixture, and light guides with small saw-tooth structures to direct the light to the road and to the external viewer are used more often. All of these new structural changes and components have caused the overall compl ...
Read more

›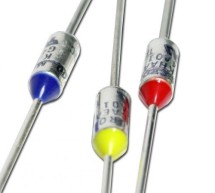 It´s surely not necessary to remind that any device can fail. Failure of a component, overload of a component (underestimated sizing), external influence and many other reasons are daily causing failures of devices. If the result of a malfunction is only an intermediate shutdown, it´s let´s say a better case. But if a device malfunction could cause further damage or even fire, it´s surely worth to make ever ...
Read more

›