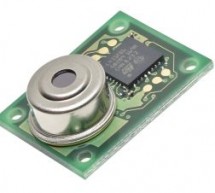 Omron Electronic Components has added a wide angle 32 x 32 element version of its D6T MEMS Thermal Sensors, offering the widest field of view that Omron has ever delivered. The new Omron D6T-32L-01A can view across 90.0° by 90.0°, able to encompass a wide area such as a whole room from a single point. This high performance sensor offers contactless measurement of temperatures of 0-200ºC in ambient temperatu ...
Read more

›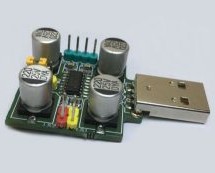 USB powered mini speaker amplifier is conveniently powered by USB and it is simple to set up. USB powered speakers are convenient for listening to your media while at home or on the go. Conventional computer speakers that require an electrical outlet to work can be prohibitive because they force you to be close to the power supply at all times. This audio amplifier is directly connected to a USB port and to ...
Read more

›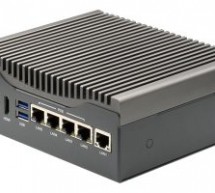 AAEON, a leader in AI and edge computing solutions, announces the VPC-3350AI embedded PC featuring Intel® Movidius® Myriad™ X. Built for industrial and in-vehicle use, the VPC-3350AI provides faster and smoother AI processing compared to similar systems which rely on CPU performance alone. The VPC-3350AI is based on a flexible platform powered by Intel® Atom™ x5 E3940 (formerly Apollo Lake) paired with two ...
Read more

›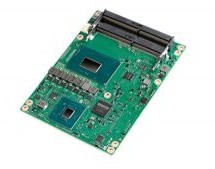 Advantech, a world leader in embedded IoT, is pleased to announce the launch of its high-end SOM-5899 series COM Express Type 6 Module designed with 8th and 9th Gen Intel® Core™ H-series processors. Compared with previous generations, the SOM-5899 is enhanced with six cores for better multithreaded performance in compute-intensive applications. With a dual channel 96GB ECC and non-ECC DDR4 memory design, SO ...
Read more

›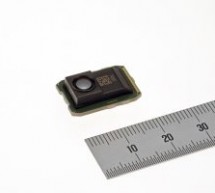 Accurately detects heat to identify types of heat sources and specific human behavior Mitsubishi Electric Corporation announced that it will launch the Mitsubishi Electric Diode InfraRed sensor (MelDIR), a thermal sensor for applications in the fields of security, heating, ventilation and air conditioning (HVAC) and smart buildings, on November 1. MelDIR accurately distinguishes between humans and other hea ...
Read more

›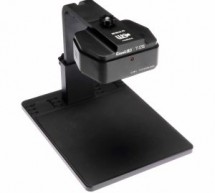 The QianLi's 160×120 thermal imaging sensor and 1920×1080 visible sensor combine to make a powerful circuit board repair tool, especially helpful in finding overheating or short-circuit issues. Saelig Co. Inc. has introduced the QianLi LC-IRP01 Thermal Imaging Camera, a diagnostic tool for PCBs which displays heat images to help identify damaged or malfunctioning components or short-circuits.  The QianLi LC ...
Read more

›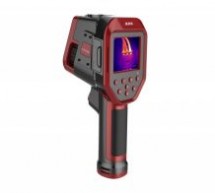 The Fotric 326 provides high quality radiometric images full of detailed thermal information in a handheld pistol-grip camera for investigative analysis Saelig Company, Inc. (www.saelig.com) has introduced the FOTRIC 326 Thermal Imaging Camera – a rugged, durable, accurate, and portable handheld heat investigation device, designed for a wide range of equipment and infrastructure thermal diagnostic tasks.  T ...
Read more

›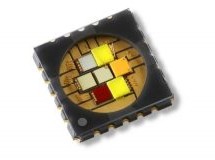 LED Engin LuxiGen™ LZ7 Six-Die LED delivers six colors from a single 7mm2 package. Designed for stage, studio, and special effect lighting, the LuxiGen LZ7 adds PC Phosphor Converted (PC) Amber, Cyan, and PC Lime to the traditional Red, Blue, Green (RGB) LED color set, enabling richer and wider color combinations for more sophisticated color mixing. The compact 3.4mm x 3.4mm Light Emitting Surface (LES) and ...
Read more

›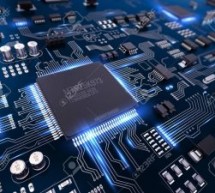 SHIJIAZHUANG, China, July 11, 2019 (Newswire.com) –OurPCB, a multi-national PCB Manufacturing, and PCB Assembly company, The publication is available on the https://www.ourpcb.com/pcb-substrate-material.html section of the company's website for free. It has six chapters that cover every detail about PCB Substrate Material. Among the key subjects on PCB Substrate Material include: Copper Foil Requirements: T ...
Read more

›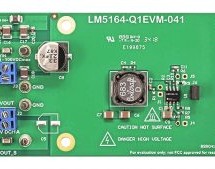 The LM5164 synchronous buck converter is designed to regulate over a wide input voltage range, minimizing the need for external surge suppression components. A minimum controllable on-time of 50 ns facilitates large step-down conversion ratios, enabling the direct step-down from a 48-V nominal input to low-voltage rails for reduced system complexity and solution cost. The LM5164 operates during input voltag ...
Read more

›