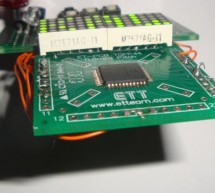 I have built various scrolling message badges for instance using the 16F57- 10×5 and 12×5. However, since these chips only have a small FLASH, there is not much flexibility. I don't really recommend these controllers for a scrolling message. Recently I have started a new project, using small 1.9mm ready made modules, and a 16F884. It has 4K FLASH which is sufficient (about 1/3 are used), and 256 bytes RAM. ...
Read more

›
Project description:  In this project, 8 LEDs are connected to PORT B of a PIC microcontroller. Also a push-button switch is connected to bit 0 of PORT A using a pull-up resistor.. When the switch is pressed the LEDs scroll to the right. Hardware: The circuit diagram of the project is shown in Figure 1. The circuit in this project additionally a switch is connected to bit 0 of PORTA to control the direction ...
Read more

›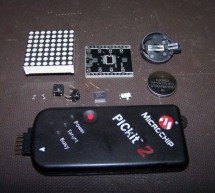 Hello all and welcome to this Christmas tree decoration instructable. This ornament is designed to hang on your Christmas tree just like any other decoration, but it's just that little bit more eye catching! When you turn it on it will scroll a "MERRY CHRISTMAS" message across the 8x8 display. Not interesting enough for you? Well just grab the ornament from the tree, turn it off - hold down one of the push ...
Read more

›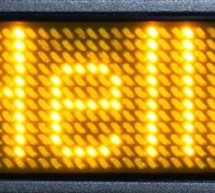 We normally use a simple static LED display screen to convey a message. Earlier, when we want to display large data, we used to change message for every few instances. Now scrolling displays are more preferred to static. By using a pre programmed controller, we can make LED display in scrolling way. We can also make LED to adoptable by using PC controller based system. Simple Outdoor LED Message Moving or S ...
Read more

›