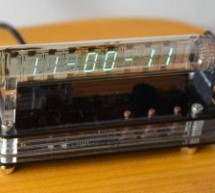 Now available in the store: With GPS, Without GPS. We showed a demo of this clock at Maker Faire Tokyo 2014 and it is now available in our online shop! VFD Modular Clock IV-18 SMT edition is a special solder-free kit version of the original VFD Modular Clock . The kit comes with all electronics pre-soldered, but you still assemble the enclosure yourself. Features: IV-18 8-digit Russian VFD Display Tube Open ...
Read more

›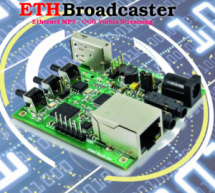 In this second and final post we will go deep inside the Ethernet audio streaming transceiver firmware. Recently, we have presented an Ethernet audio streaming unit. In particular, we have shown how to configure the boards to work with other similar devices or with VLC Media Player, setting up a point-to-point or a broadcast streaming in all possible configurations. Also in the first episode, we analyzed th ...
Read more

›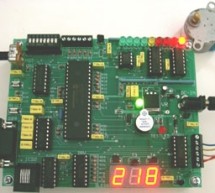 Edition 5 of LHFSD [ISBN 978 606 92185 32] has been specifically designed to become an educational/pedagogical manual for teachers, instructors, and also for ordinary citizens. Have no fear, dear readers: LHFSD is still addressed to beginners, since EVERYTHING starts from a white page, and then things are developed/explained only gradually [and logically], step by step. Our book continues to deliver exactly ...
Read more

›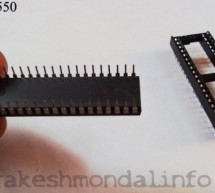 C# Software Application and Firmware for PIC18F4550 Board To continue further with this project you would need to download my version of Firmware to control 6 LED's and a Software application which is written in C# sharp, a project file has been also enclosed with the download files given below. Download the software, firmware and the drivers for this board according to your operating system. Upload the fir ...
Read more

›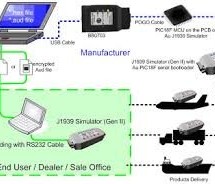 BOOTLOAD PIC18F4550 – FIRMWARE UPDATING SETTING THE PIC18F4550 IN RD/WR ( BOOTLOAD ) MODE FOR BOOTLOADING Loading / updating new code into the USB INTERFACE BOARD can be done with a Bootloader Software. While searching for good bootloader, I found some nice tutorial on eegeek.net and piccoder.co.uk for BOOTLOADING the USB INTERFACE board.  The tutorial posted on eegeek.net and piccoder.co.uk are very nice f ...
Read more

›