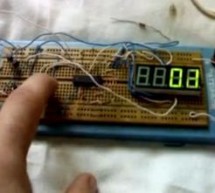 Circuits PIC16F628 microcontrollers are based on the screening method using the program, the language is written with Jalv2. When the circuit board with resistors inside the blue frame on the right side, just because...Electronics Projects, Counter Circuits Jalv2 pic16f628 "microchip projects, microcontroller projects, pic16f628 projects, " Circuits PIC16F628 microcontrollers are based on the screening meth ...
Read more

›
When most of us look at a smartphone, laptop, or most other common household electronics, we see a device that is far too complicated for us to ever build. Yet, anyone can in fact learn how the process of designing and manufacturing electronics works. If this is a hobby you are thinking about getting into, here's a roadmap for getting started. Start with the Basics Whenever you are learning a new subject or ...
Read more

›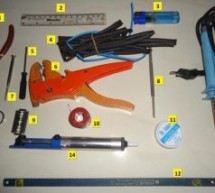 Step: 8) Find reusable modules from the circuit diagram Whenever we do hardware designing, the first rule is to make it in modules that can be reusable. The modules that we make for this particular project may come useful in another project and hence reduce the development time for that project. Even if a module is in use and at the same time found to be useful in another project, we can build another copy ...
Read more

›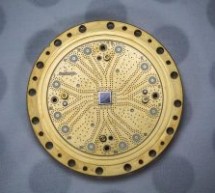 Rigetti Computing is a full-stack quantum computing company. They build hardware and software with fundamentally new integrated circuits that store and process quantum information. Accordingly, this Silicon Valley company is providing solutions for existing problems that traditional computers can not solve. These problems include the ability to provide molecular simulation showing all interactions and to ac ...
Read more

›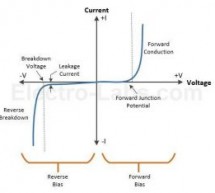 In semiconductor and electronics industry, a diode is a widely used discrete component. It is a significant element in many electronic circuits and applications ranging from low power signal circuits to power rectification. Based on the functions and ratings, there are different types of diodes. However, all semiconductor diodes contain a PN junction to perform their basic operation. Definition of a Diode A ...
Read more

›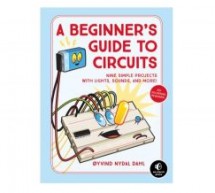 First steps in circuit design for the budding electrical engineer. San Francisco, CA (October 25, 2018)—A Beginner's Guide to Circuits ($17.95, 80 pp., October 2018) introduces beginners to the magic of electronics. With easy-to-follow instructions, it's sure to be the perfect book for young readers who want to understand the everyday electronics around them and gain the skills and confidence needed to vent ...
Read more

›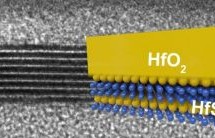 The researchers at Stanford University have discovered two ultrathin semiconductors – hafnium diselenide and zirconium diselenide. They share or even exceed some of the very important characteristics of silicon. Silicon has a great property of forming "rust" or silicon dioxide (SiO2) by reacting with oxygen. As the SiO2 acts as an insulator, chip manufacturers implement this property to isolate their circui ...
Read more

›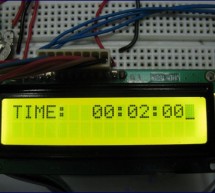 A Digital Clock can be made easily by using PIC Microcontroller, DS1307 and a 16*2 LCD. I have already posted about Interfacing DS1307 RTC with PIC Microcontroller. The DS1307 RTC can work either in 24-hour mode or 12-hour mode with AM/PM indicator. It automatically adjusts for months fewer than 31 days including leap year compensation up to year 2100.  DS1307 comes with built-in power sensing circuit which ...
Read more

›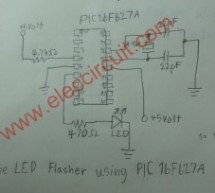 This is microcontroller led flasher circuit using PIC16F627A as first PIC microcontroller learning of mine son. it is basic for really beginner. Important issue,we have to make The PIC micro controller is easier. Children 8 years old, he does not understand the computer language at all. My friends say that children should not play computer. He should try to build a lot of real electronic projects. I avoid t ...
Read more

›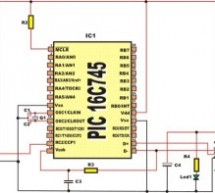 Here is 0 to 99 minutes relay timer using PIC16F628 microcontroller and 16 character LCD display. The microcontroller is PIC16F628A running at 4.0 MHz clock using an external crystal. An HD44780 based 16×2 character LCD is the main display unit of the project where you can watch and set the timer duration using tact switch inputs. There are three tact switches connected to RB0 (Start/Stop), RB1 (Unit ...
Read more

›