PIC Microcontrollers are a powerful platform provided by microchip for embedded projects; its versatile nature has enabled it to find ways into many applications and is yet to grow a lot. If you have been following our PIC tutorials then you would have noticed we have already covered a wide range of tutorials on PIC microcontroller starting from the very basics. In the same flow we are proceeding to learn t ...
Read more

›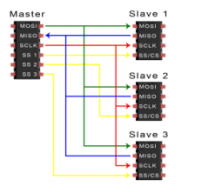 When you connect a microcontroller to a sensor, display, or other module, do you ever think about how the two devices talk to each other? What exactly are they saying? How are they able to understand each other? Communication between electronics is like communication between humans. Both sides need to speak the same language. In electronics, these languages are called communication protocols. Luckily for us ...
Read more

›
ulibSD It's a library for use SD cards in SPI mode with uControllers, entirely written in C. This library can work with SD cards and also has the possibility to emulate the behavior in a PC file (GNU/Linux) using the macro _M_IX86. It's for debugging purposes. The data transfer is oriented to 512 byte size, remember this. Public methods ulibSD has four public methods: SD_Init: Initialization the SD card. SD ...
Read more

›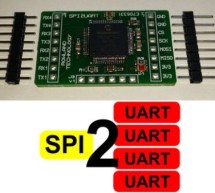 If your a fan of electronics then you like me will often find it annoying on the lack of hardware serial ports on modern devices. Many modules like the Wifi ESP8266 and the Bluetooth HC-06 are available for peanuts but they each require a UART based serial peripheral on your controller to work effectively. In fact a huge range of external electronics can be added to your system via a serial UART connection: ...
Read more

›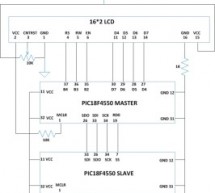 The Serial Peripheral Interface (SPI) is a high speed, synchronous, serial communication standard. This communication protocol is basically a Master – Slave implementation where the master device controls the clock based on which the slave devices operate. The master communicates with a slave or a number of slaves in a system through the SPI bus. The SPI bus requires a minimum of three wires including SDO ( ...
Read more

›