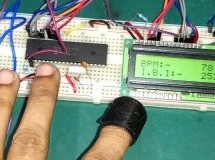 Heart Beat rate is most important parameter in monitoring any person's health. In the modern era of wearable devices, there are lot of devices which can measure heartbeat, blood pressure, footsteps, calories burnt and lot of other things. These devices has pulse sensor inside them to sense the pulse rate. Today, we will also use a pulse sensor with PIC Microcontroller to count heart beat per minute and the ...
Read more

›
Pulsing Hubby Detector This project uses an RF receiver module to trigger a pulsing LED Heart when the transmitter comes within range. I made this for my fiance for Valentine's Day this year. I have yet to fully test the range, as I haven't actually taken the transmitter out of our apartment building since I just finished it today. The transmitter/receiver pair that I used is hypothetically capable of up to ...
Read more

›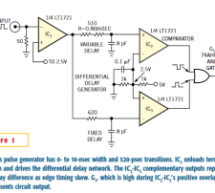 If you need to produce extremely fast pulses in response to an input and trigger, such as for sampling applications, the predictably programmable short-time-interval generator has broad uses. The circuit of Figure 1, built around a quad high-speed comparator and a high-speed gate, has settable 0- to 10 ns output width with 520 ps, 5V transitions. Pulse width varies less than 100 ps with 5V supply var ...
Read more

›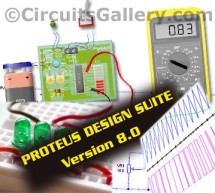 How to generate Pulse Width Modulation (PWM) using PIC microcontroller? This is going to be a continuation of our microcontroller online tutorial series. This article covers the detailed explanation and simulation of PWM generation using PIC16F877A microcontroller.What is a Pulse Width Modulator? A PWM has series of pulses with variable pulse width. We have used Mikro C pro for pic microcontroller programmi ...
Read more

›