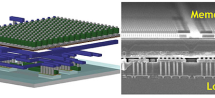 To celebrate 60 years of EDN, we're looking into the future to predict what advancements will be made in IC Design in the next 60 years. By 2076 3-D room-temperature, superconducting, quantum, neuromorphic, and photonic mixed-signal devices will be the common denominator for all integrated circuit designs. Design tools will be so sophisticated that even novice designers will be able to mix and match these t ...
Read more

›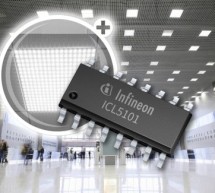 Infineon has added to its lighting control ICs, with a chip addressing lighting systems in the range of 40W to 300W. The high-voltage resonant controller IC ICL5101, is for indoor and outdoor LED lighting, high-bay and low-bay lighting, street lighting, parking garage and canopy lighting, office lighting, retail and shop lighting. Since the total cost of ownership is an important aspect for industrial light ...
Read more

›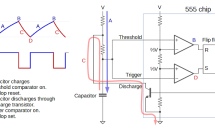 If you've played around with electronic circuits, you probably know[1] the 555 timer integrated circuit, said to be the world's best-selling integrated circuit with billions sold. Designed by analog IC wizard Hans Camenzind[2] in 1970, the 555 has been called one of the greatest chips of all time with whole books devoted to 555 timer circuits. Given the popularity of the 555 timer, I thought it would be int ...
Read more

›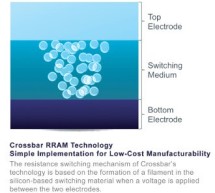 Crossbar, the RRAM specialist, says it has solved a major obstacle to RRAM's commercialisation – what Crossbar calls 'sneak path current' which is akin to leakage in CMOS circuits but particularly destructive in RRAMS. This, breakthrough, says a Crossbar press release: "Signals Crossbar's 3D RRAM readiness for commercialisation of Terabyte storage-on-a-chip." So how far away from production is an 8Tbit memo ...
Read more

›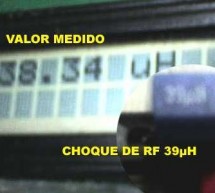 The good and high precision capacitor meter (Capacimeter) inductor meter (inductimeter) auto range lc meter for pic 16f84 or pic 16f628 and display lcd by phill rice Construction of an apparel that allows measure inductors (Inductimeter) and capacitors (Capacimeter), knower like LC meter, using PIC (16f84 or 16f628) and display marries in LCD. Translated of the excellent project inductor and capacitor meter ...
Read more

›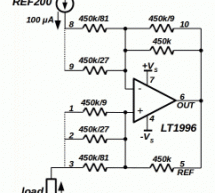 This Design Idea mates a precision current source IC with precision difference amp chips to create a programmable current source or sink. The resistor-programmable current source/sink in Figure 1 illustrates the basic topology, taking advantage of tightly matched on-chip resistor ratios instead of relying on absolute tolerances. he IIN current source gives rise to a reference voltage across Rf at the op-amp ...
Read more

›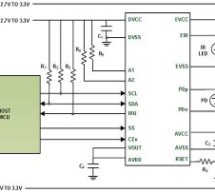 Although Intersil's ISL29501 time-of-flight (ToF) signal processing IC doesn't have anything to do with the lighting applications I normally cover, I felt compelled to bring it to your attention because it's one of the most innovative LED applications I've seen this year. The device requires little more than an external emitter (LED or laser) and a photodiode to implement a complete object detection and dis ...
Read more

›