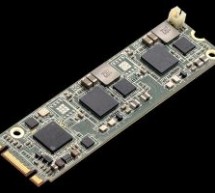 The AI Core XM2280 features two Intel Movidius Myriad X VPUs and is the first AI module from AAEON built to the m.2 standard. AAEON, an industry leader in AI Edge computing solutions, announces the release of the AI Core XM2280, expanding the family of UP AI Core X modules powered by Intel Movidius Myriad X. The AI Core XM2280 is the first in a series of AI modules from AAEON built to the m.2 standard, and ...
Read more

›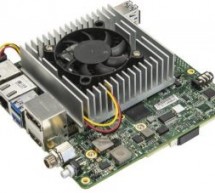 AAEON launched their UP board family back in 2015 with the original board featuring an Atom X5 Cherry Trail processor. Since then they've launched more models all based on processors with 10W or lower TDP (Thermal Design Power) such as UP Squared Apollo Lake development board. Now, they have introduced an Intel Core-U series Whiskey Lake processor (15W TDP) based SBC named "UP Xtreme" that will feature some ...
Read more

›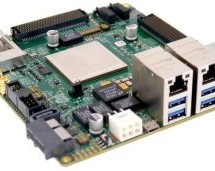 Aldec's TySOM-3A-ZU19EG embedded system development board, showcased at Embedded World 2019, supports the early co-development and co-verification of hardware and software. Aldec, Inc., a pioneer in mixed HDL language simulation and hardware-assisted verification for FPGA and ASIC designs, has launched the TySOM-3A-ZU19EG, to assist in the development of AI, Deep-learning Neural Network (DNN) and other appl ...
Read more

›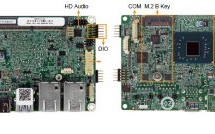 IEL provides solutions in the various sectors of Industrial automation, Smart Transportation, Healthcare, etc. Earlier this year, IEL launched "HYPER-RK36" PICO-ITX form factor SBC which runs on Rockchip RK3399 Processor with high computing and multi-media performance. It has several rich I/O interfaces such as USB 2.0, USB 3.0, 8-bit GPIO, RS-232/422/485, GbE ethernet and also a dual display with HDMI and ...
Read more

›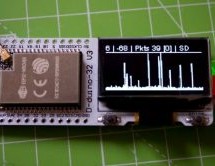 Wi-Fi Packet Monitors are usually a computer program or sometimes a piece of computer hardware that can be used to intercept and log traffic over a Wi-Fi network. My favorite software tool of all is the popular Wireshark which I have used several times for hacking Wi-Fi based hardware, like integrating the common Wi-Fi smart socket with OpenHAB. Packet monitor tools give the possibility of seeing what type ...
Read more

›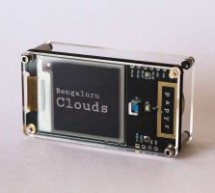 Paper is a Nordic nRF52840 epaper display that can be used for various low power wireless applications. It supports both BLE (BLE5, BLE Mesh) and 802.15.4 (Thread, Zigbee). The accompanying Android App will allow you to draw a shape or select and image and send it directly to the e-paper display. With the exploding number of connected devices being deployed, power consumption is a major concern. Technologie ...
Read more

›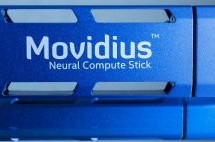 ast week, Intel launched the Movidius Neural Compute Stick, which is a deep learning processor on a USB stick. This USB stick was not an Intel invention. In fact, Intel had acquired Movidius company that had produced last year the world's first deep learning processor on a USB stick based around their Myriad 2 Vision Processor. Neural Compute Stick is based around the Movidius MA2150, the entry level chip i ...
Read more

›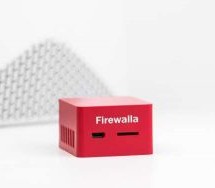 Firewalla is an all-in-one, simple, and powerful firewall that connects to your router, and provides protection against cyber attacks, and gives insights about your network. It helps to safeguard your personal data, monitor and control your kids' Internet usage, and block unwanted ads. All these are possible due to its built-in VPN server. The Blue will be capable of examining network traffic at near Gigabi ...
Read more

›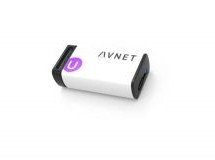 The /SMARTEDGE AGILE meta-sensor, together with the Brainium Machine Learning cloud platform, form part of an ecosystem which provides a full, machine learning IoT system. The key advantages of this system are the use of Artificial Intelligence to analyse and monitor complex behaviours in motion, or of any of the other parameters for which sensor types are built into the AGILE meta-sensor. Brainium builds a ...
Read more

›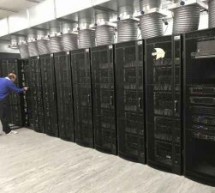 The world's largest neuromorphic supercomputer built to process information in a similar manner to the natural brain function has finally gone live. The supercomputer is made up of 1,000,000 processor cores which the developers are planning on upgrading to 1,000,000,000 cores in the near future, making the supercomputer a little closer to the number of neurons currently firing up inside our brains. The new ...
Read more

›