With the advent of IoT and the proliferation of connected embedded devices, one of the biggest challenges in developing competitive IoT solutions is the ability to bring intelligence at the Edge of the IoT networks. Edge computing is crucial in IoT applications as it paves the way for faster real-time inference by embedding computation capability in on-premise infrastructure resulting in a dramatic improvem ...
Read more

›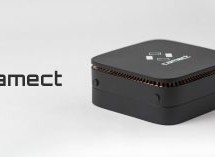 Monitor almost any brand of home security camera from anywhere. Local video storage & AI alerts. Camect is the only easy, private, smart, and affordable security camera management system that lets you watch what matters most ON YOUR TERMS. Don't be locked in to proprietary cameras—save on camera costs and high monthly fees! Footage is stored locally, FOR YOUR EYES ONLY. Works with Most IP Cameras Easy, ...
Read more

›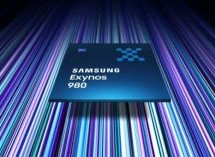 Samsung Electronics Co. Ltd. has announced the Exynos 980 processor with an integrated 5G modem capable of download speeds of up to 2.55Gbps. report by Peter Clarke @ eenewsembedded.com The chip is designed in Samsung's 8nm manufacturing process technology and the CPU has a six-two split little-big architecture divided between two 2.2GHz Cortex-A77 cores and six 1.8GHz Cortex-A55 cores. There is a Mali G76 ...
Read more

›
To meet the ever-increasing computational demands of AI, California based AI startup, Cerebras Systems, just recently unveiled its very first announced element claimed to be the most massive AI chip ever made. With an astounding measurement of 46,225 mm2 (up to 56.7 times more than the largest graphics processing unit) and more than 1.2 trillion transistors, the Wafer-Scale Engine from Cerebras Systems is t ...
Read more

›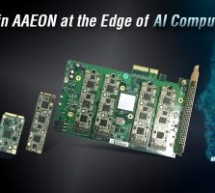 AAEON, an award winning leader in [email protected] solutions, presents its AI platforms powered by Intel Movidius Myriad X. As the first company to produce an mPCIe module to feature the Intel Myriad X VPU, AAEON is continuing to lead the industry in offering powerful, flexible AI platforms with Intel solutions. At the heart of AAEON AI solutions is the Intel Movidius Myriad X. The Intel Myriad X is a low- ...
Read more

›
RX651 32-Bit MCUs with up to 2MB Flash/640KB SRAM with Various Security Features. Renesas Electronics has added four new RX651 32-bit microcontrollers to its portfolio, in ultra-small 64-pin (4.5×4.5mm) BGA and 64-pin (10x10mm) LQFP packages. by Julien Happich @ eenewseurope.com This represents a 59% footprint reduction compared to the 100-pin LGA, and a 49% size reduction versus the 100-pin LQFP, claims th ...
Read more

›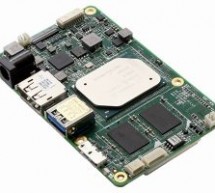 AAEON, an award winning developer of Edge AI Computing solutions, announces the 2nd Generation of UP modular boards, the UP Core Plus maker board along with the Net Plus and Vision Plus X docking boards. Together these board kits provide developers and easy way to build a system designed for the needs of their project, whether it's a compact networking device, or a powerful AI Edge system. The UP Core Plus ...
Read more

›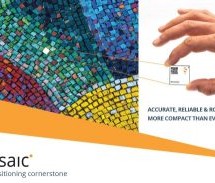 mosaic is Septentrio's most compact high-precision GPS/GNSS receiver module. This next-generation receiver is now available for trial with its newly released development kit. Septentrio announces today that the mosaic development kit is available for testing and integration. mosaic is Septentrio's most compact next-generation, high-precision multi-frequency GPS/GNSS module. This receiver brings precision an ...
Read more

›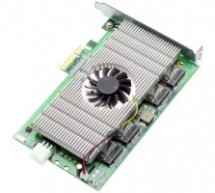 AAEON, an award-winning leader of AI edge solutions, announces the latest products in our line of AI modules featuring the Intel Movidius Myriad X, the AI Core XP4 and XP8. The AI Core XP4 and XP8 offer users a scalable solution on a PCIe [x4] form factor for PC-based AI applications and neural network acceleration. While most PCs are capable of handling AI applications, the computations required are often ...
Read more

›
The Things Network has announced a LoRaWAN Gateway priced at $69, which has shipping costs inclusive. The Things Network also announced in their Amsterdam Conference a weather-proof Outdoor Gateway priced at $399. The Outdoor Gateway, also called the "Industrial" Gateway, enables a 3G/4G backhaul and features an onboard GPS radio. The new Outdoor Gateway has a competitive price with a host of the lower-end ...
Read more

›