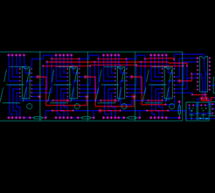 Pic16f628 microcontroller-DS18B20 sensor clock thermometer based on the project has been very useful and detailed narration. Pic16f628-DS18B20 On the streets, the streets often started to see their side – instantly claiming your dependability or... Electronics Projects, With 4 Digit 7 Segment Time DS18B20 Thermometers pic16f628 "microchip projects, microcontroller projects, pic16f628 projects, " Pic16f628 m ...
Read more

›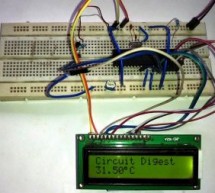 Generally, the LM35 temperature sensor is used with microcontrollers to measure the temperature because it is cheap and easily available. But LM35 gives analog values and we need to convert them into digital using ADC (Analog to Digital Converter). But today we are using DS18B20 temperature sensor in which we don't need an ADC conversion to get the temperature. Here we will use PIC Microcontroller with DS18 ...
Read more

›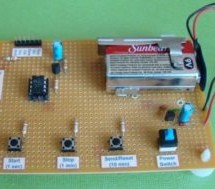 It is a very simple data logger project based on PIC12F683 microcontroller. The microcontroller reads temperature values from a temperature sensor on a regular interval basis and stores them into its internal EEPROM memory. The recorded temperatures can be later transferred to a PC through serial interface. I originally published this project on electronics-lab.com last summer. I thought this could be a ver ...
Read more

›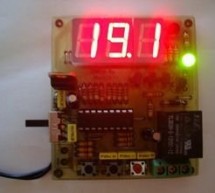 A friend of mine and I want to share with you what I did to set the thermostat circuit. As I used the circuit temperature sensor Ds18B20. 3-digit, 7 shows the screen with dijit. Please note that the range of 0 to 99.9. When the relay circuit arranged to set value is designed to get to the bottom of the page. Set the value of 0.1 degree sensibility. Very suitable for the use of the electric heater or boiler. ...
Read more

›