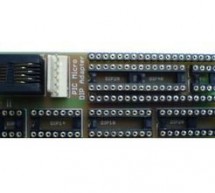 Microchip PIC microcontroller to program the tar socket Series programlaycı ICSP programmer great convenience, but also do not have these facilities on a shared circuit DIP adapter between 8 …. 40 Pin PIC microcontroller... Electronics Projects, 8-40 Pin DIP Adapter for Microchip PIC Series "pic development board, " Microchip PIC microcontroller to program the tar socket Series programlaycı ICSP programmer ...
Read more

›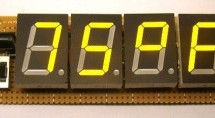 This project is about building a microcontroller-based digital room thermometer plus hygrometer that displays temperature and relative humidity on 4 large (1 inch) seven segment LED displays which adjust their brightness level according to the surrounding illumination. It consists of a closed loop system that continuously assesses ambient light condition using an inexpensive light-dependent resistor (LDR) a ...
Read more

›
The RGB LED contains three LEDs encased in one shell: Red, Green and Blue (some contain an extra blue led - as blue LEDs generate less output intensity (candela) per mA). It looks like a single white led except that it has four leads - one for the common ground connection and one for each led. Basic operation The average current through each of the LEDs determines it's light output i.e. its contribution to ...
Read more

›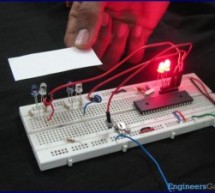 Analog comparator is an electronic device which compares the two voltage signals and provides TTL logic output to indicate the larger signal. The analog comparator is used in various applications where two inputs signals need to be compared. IR sensor is a very common example where analog comparator is used. PIC18F4550 has two in-built comparators which can be used in eight different modes. These in-built c ...
Read more

›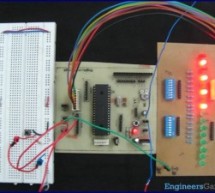 Interrupts are special events that require immediate attention. They cause the processor to cease the running task to serve a special task for which the interrupt event had occurred. After the special task is over, the processor resumes performing the original task. The processor can also serve these events by polling method. But polling is an inefficient technique as compared to interrupts. In the polling ...
Read more

›
All remote controlled projects from this site can be controlled with remote controls which use the RC5 protocol, like the TV-remotes from Philips. When all buttons from such a remote are in use then you could make a remote control by yourself. Your own build remote control with only one button or maybe you want to build a remote with more then hundred buttons. It is possible, however, you need the PIC Basic ...
Read more

›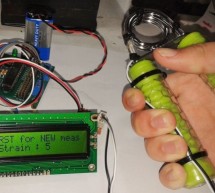 Did this DIY Hand Dynamometer as a sensor for PICAXE micro-controller. It also can be use for Arduino or any micro-controller too. List of the materials I used to make Hand Dynamometer : 1) Hand Exerciser from Amazon - 1 pc 2) Flex Sensor 2.2" from Amazon - 1pc 3) Some cable ties 4) Wires 5) Plastic holder for IC chip. 6) Super glue 7) Double sided tape Tools require : 1) Hot glue gun 2) Scissor 3) Solderin ...
Read more

›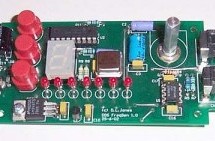 An extremely simple and low cost Sine/Square wave generator based on the Analog Devices AD9835 Direct Digital Synthesis (DDS) Generator chip. The frequency can be set for any frequency from 1Hz to 10MHz in 1Hz resolution steps! All this with three push buttons and a novel "sliding window" LED display. The controller chip is a Microchip PIC16F628. There is no wiring, and the PCB fits into a standard UB3 Jiff ...
Read more

›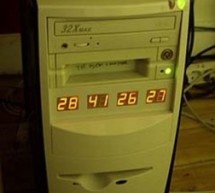 Since I started my watercooling prejoect, I have been verry interested in how well it perform, the only way is to measure all temperatures before and after, The motherboard temperature sensors is useless unacurate, so I'm using LM50B By using this LM50B sensor I get 1 C of real accuracy I use a PIC16F876 to drive a four two digits LED displays, the PIC16 has 4 analog inputs with 10 bits resolution, now I ca ...
Read more

›
PIC ICSP gives you a convenient way of programming PIC Micros without removing the chip from the development or production board. Note: ICSP stands for In Circuit Serial Programming. All you need is a programmer that provides the ICSP connector (usually a six pin molex/dupont connector) which you plug into your target board. For example PicKit2/Pickit3 uses the ICSP connections shown in the diagrams below. ...
Read more

›