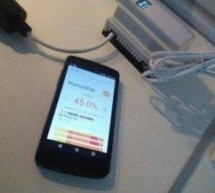 I worked on creating a Internet connected last week using my open source WiFi relay project as platform. We observe quite dry air at our house, I suspect this is due to the fact that we use fan coils for heating/cooling. Humidity levels at home are usually below the 30% mark, which poses a health risk along with uncomfortably dry air. I've found these interesting charts that got me convinced I need to do so ...
Read more

›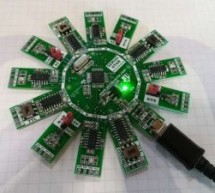 Hi all! Here's one of the last board I design the last year. On 2016, I develop the Dual USB Serial and I2C Converter board. Although this board works fine, it has a couple of lacks. First one, is that to use the both converters, you need two free USB ports. Is a minor problem today with USB hubs, but you need the hub and also two USB wires. And the other problem is that this board uses mini-USB connectors. ...
Read more

›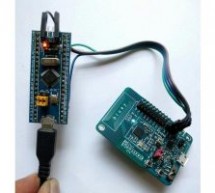 are assistant tools that help engineers and enthusiasts to become familiarized with hardware development. They simplify the process of controlling and programming hardware, such as microcontrollers and microprocessors. Electronut Labs, an embedded systems consulting company, had produced its new BLEdevelopment board "Bluey" with a set of useful sensors and NFC support. Bluey is an open source board that fea ...
Read more

›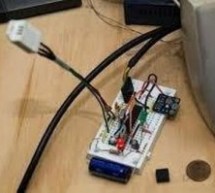 Munich, Germany – February 26, 2015 – Infineon Technologies AG (FSE: IFX / OTCQX: IFNNY) has launched an ultra-high ±5cm resolution, miniature MEMS (Micro Electro Mechanical Systems) pressure sensor for use in mobile and wearable gadgets and IoT (Internet of Things) devices. The DPS310 is a low-power digital barometric pressure sensor that enables the development of new and enhanced navigation, location, we ...
Read more

›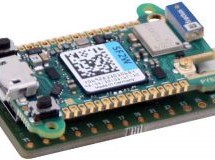 Pyboard D-series (aka Pyboard D, or just PyBD) board was introduced during the Micropython presentation at FOSDEM 2019 and it's build around a faster STM32F7 Cortex-M7 MCU, with 512Kb of RAM, and 2Mb of Flash, as well as built-in WiFi and Bluetooth connectivity. It also features a pair of external Flash chips and a micro SD card slot for additional expansion options. The board can be programmed with MicroPy ...
Read more

›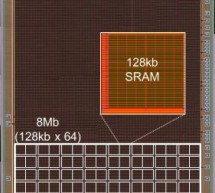 Renesas Electronics Corporation announced the successful development of a new low-power SRAM circuit technology that achieves a record ultra-low power consumption of 13.7 nW/Mbitin standby mode. The prototype SRAM also achieves a high-speed readout time of 1.8 ns during active operation. Renesas Electronics applied its 65nm node silicon on thin buried oxide(SOTB) process to develop this record-creating SRAM ...
Read more

›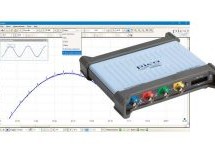 Today's electronic designs employ a wide range of signal types: analog, digital, serial (both high- and low-speed), parallel, audio, video, power distribution and so on. All need to be debugged, measured and validated to ensure that the device under test is functioning correctly and within specification. To handle this variety of signal types, PicoScope 5000D FlexRes hardware employs multiple high-resolutio ...
Read more

›
There's nothing better than "free" when it comes to just about everything, even PCB software. Just because some software is more expensive doesn't make it better than some of those free PCB packages found on the Internet. In this round up, we will take a look at some of the past popular platforms that are still consistently being supported and updated. One criteria… some sort of update has to be present on ...
Read more

›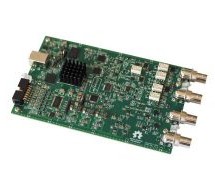 Five Benchtop Tools in One Open Source Device. ScopeFun in an open source, all-in-one instrumentation platform. It includes an oscilloscope, arbitrary waveform generator, spectrum analyzer, logic analyzer, and digital pattern generator. Hardware Hardware is built around Xilinx Artix-7 FPGA with an onboard RAM available for buffering samples (512 MB DDR3 SDRAM). All hardware settings are controlled via softw ...
Read more

›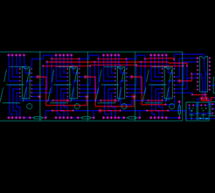 Pic16f628 microcontroller-DS18B20 sensor clock thermometer based on the project has been very useful and detailed narration. Pic16f628-DS18B20 On the streets, the streets often started to see their side – instantly claiming your dependability or... Electronics Projects, With 4 Digit 7 Segment Time DS18B20 Thermometers pic16f628 "microchip projects, microcontroller projects, pic16f628 projects, " Pic16f628 m ...
Read more

›