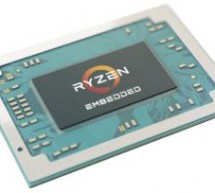 Arbor Technology recently announced the specifications for a new board, a COM Express Compact Type 6 module called the EmETXe-a10M0. The board which is based on AMD's Ryzen Embedded V1000 SoC with up to 32GB of memory plus a GBE Controller and triple display support joins several other V1000-based modules that use the 95 x 95mm Compacts Type 6 form factor such as Seco's COMe-B75-CT6, Ibase's ET976, and the ...
Read more

›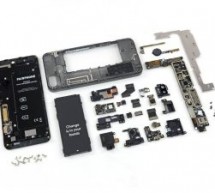 With the latest release from the Dutch social enterprise, the desire for a modular and sustainable smartphone that supports a kinder world can become a reality after all. Built with care for people and for the planet, Fairphone3 has got everything you'd expect from a great phone and even more. Designed with replaceable parts made from sourced and recyclable materials, the ethical, reliable and sustainable F ...
Read more

›
Vecow Co., Ltd., a team of embedded expert, today announced the launch of EMBC-3000 3.5" SBC and SPC-5200 Slim Fanless System. Powered by the 8th Gen Intel® Core U-Series (Whiskey Lake) platform, EMBC-3000 and SPC-5200 feature outstanding performance, compact design, system-oriented integration and industrial-grade reliability, aiming at embedded solutions for Intelligent control, machine vision, In-vehicle ...
Read more

›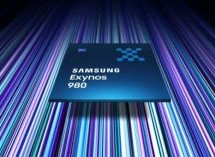 Samsung Electronics Co. Ltd. has announced the Exynos 980 processor with an integrated 5G modem capable of download speeds of up to 2.55Gbps. report by Peter Clarke @ eenewsembedded.com The chip is designed in Samsung's 8nm manufacturing process technology and the CPU has a six-two split little-big architecture divided between two 2.2GHz Cortex-A77 cores and six 1.8GHz Cortex-A55 cores. There is a Mali G76 ...
Read more

›
Designed and produced with everything an IoT engineer might need, the python-programmable ESP32– powered IoT display by Riverdi is an expandable, cloud-ready GUI with a sleek design, low power consumption and top of the line graphical capabilities for high-quality IoT projects. The Riverdi IoT displays comes in 3 different versions – 5″ resistive touch panel, 5″ capacitive touch panel, and 5″ Ux touch panel ...
Read more

›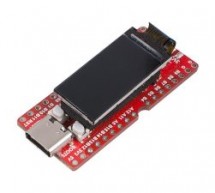 Sipeed Longan Nano is a development board based on GD32VF103CBT6 MCU with RISC-V 32-bit core of GigaDevice. It is convenient for students, engineers and geek enthusiasts to contact the new-generation RISC-V processor. Longan Nano sold by Seeed comes with a 0.96inch 160×80 IPS RGB LCD and an acrylic transparent case. GD32VF103CBT6 is a Bumblebee core based on Nuclei System Technology. Support RV32IMAC instru ...
Read more

›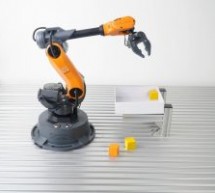 Meet the Mirobot mini industrial robot arm which is capable of delivering incredible versatility, precision and fit into many functions for a home, school, or professional use. Inspired by the famous ABB IRB 6700 industrial robot arm which is utilized in advanced factories around the world, Mirobot was created as a small, affordable, and user-friendly mini industrial robotic arm that is accessible to everyo ...
Read more

›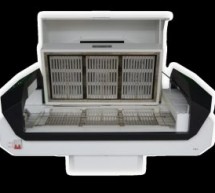 Neoden USA, a distributor of Neoden products in the US, is pleased to announce the launch of their new desktop reflow oven, Neoden IN6. The reflow oven is equipped with 6 heating zones, 3 of them are located at the top and the other 3 are located at the bottom. The multiple zones will provide a superior soldering performance. Neoden IN6 comes with a full hot-air convection system that will circulate the hot ...
Read more

›
While making PCBs is now more affordable and easier than ever with several free open source tools for the design and several online manufacturers with fast turn around and doorstep delivery, one of its main challenges still remains board validations, and testing. As simple as this task may seem, it becomes quite laborious for complex PCBs. To solve this problem, a new software called Inspectar is adopting a ...
Read more

›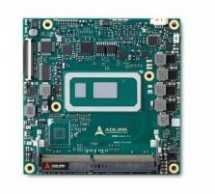 ADLINK Technology, a leading global provider of embedded building blocks and application-ready intelligent platforms, introduces its latest COM Express Compact Size Type 6 module, the cExpress-WL, featuring the new 8th Generation Intel® Core™ processor (formerly "Whiskey Lake-U"). For the first time, ultra-low-power Intel® Core™ i7 and i5 processors will support 4 cores compared to the previous generation 2 ...
Read more

›