An ultra-simple power solution using USB In his article published in the July & August 2016 issue, Elektor author Alfred Rosenkränzer presented a wonderfully simple differential probe for oscilloscopes, based around the AD8479 precision differential amplifier. I built one of them immediately and found it particularly suitable for measurements in the audio range, for example. But one small detail was not ...
Read more

›
The i.MX8M Mini SOM – Building Block with Embedded Artificial Intelligence Capabilities i.MX8M Mini SOMs offer a compact System-on-Module platform with robust processing power and artificial intelligence acceleration using Gyrfalcon's Lightspeeur® 2803S Neural Accelerator – designed for next generation Edge AI applications using the standard TensorFlow, Caffe and PyTorch model development frameworks. SolidR ...
Read more

›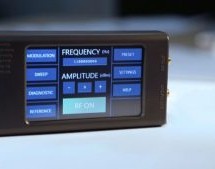 ERASynth Micro is an open source signal generator with impressive features. Everyone can afford it, including makers, hackers, students, ham radio and SDR users. ERASynth Micro can be powered from a USB port and features an LCD interface for standalone use without a computer or phone. It can generate low phase noise RF signals from 12.5 MHz to 6.4 GHz with a dual PLL architecture. Features & Specificati ...
Read more

›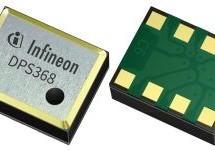 Infineon Technologies AG launches the XENSIV TM DPS368. The miniaturized digital barometric pressure sensor is capable of measuring both pressure and temperature. It offers an ultra-high precision of ±2 cm and a low current consumption for precise measurement of altitude, air flow and body movements. This makes the DPS368 ideal for mobile applications and wearable devices offering e.g. activity tracking and ...
Read more

›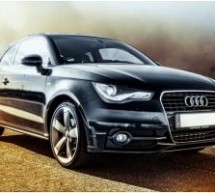 Before you hit the road, you probably have a comprehensive checklist of things to inspect in your car to make sure it is in its best condition. We never want to compromise safety. We value life, not just ours but that of other people we come across with on the highway. Conducting thorough inspection is every car owner's responsibility and it is required by the state. If you're a new car owner, check out som ...
Read more

›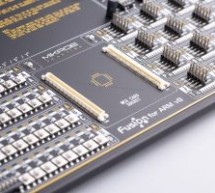 MikroElektronika presents a development board with a debugger over Wi-Fi The MIKROE-3512 Fusion for Armv8 development board from MikroElektronika is designed for rapid development of embedded applications. Redesigned from the ground up, it offers broad set of standards as well as several unique features never seen before in the world of embedded electronics: programming and debugging over Wi-Fi network, sup ...
Read more

›
Contributing to delivery of wireless communication services that are stable over long distances and while moving at high speeds. Tokyo, Japan—Sony Corporation today announced the upcoming release of the CXM1501GR communication module, which is compatible with the ELTRES™ low-power wide area (LPWA) wireless communication standard that Sony has developed for IoT applications. Equipping IoT devices with this c ...
Read more

›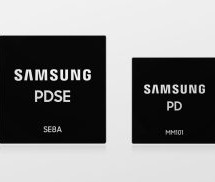 SE8A is the first power delivery controller with embedded Secure Element for added protection against unauthorized chargers The new chips support up to 100W-charging and meets latest USB-PD 3.0 specifications. Samsung Electronics, a world leader in advanced semiconductor technology, today announced two USB Type-Cpower delivery (PD) controllers, SE8A and MM101. With the new PD controllers, power chargers are ...
Read more

›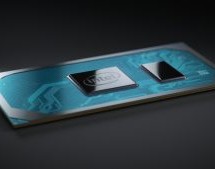 10th Gen Intel Core Processors: Highly Integrated; Broad-Scale AI to the PC Intel announced the first 10th Gen Intel Core processors, bringing high-performance AI to the PC at scale with Intel® Deep Learning Boost (Intel DL Boost). The processors are built on the company's 10nm process technology, new "Sunny Cove" core architecture and new Gen11 graphics engine. 10th Gen Intel Core processors will range fro ...
Read more

›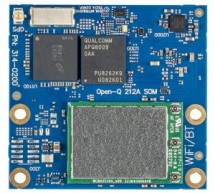 Designed for next-gen home hub products requiring advanced audio and multi-mode wireless capabilities, including Wi-Fi, Bluetooth, BLE, and Zigbee. Intrinsyc Technologies Corporation, a leading provider of solutions for the development and production of embedded and Internet of Things (IoT) products, today announced the availability of the Open-Q™ 212A system on module ("SOM") and Home Hub Development Kit. ...
Read more

›