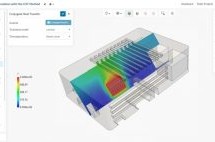 The new and improved SimScale Workbench 2.0 was built entirely from scratch on the latest, state-of-the-art technology stack, with the goal of drastically improving user productivity by decreasing loading time and increasing interaction speed. With this update, the SimScale web-based CAE platform is now as fast and interactive as a desktop application, while taking advantage of the unlimited computing power ...
Read more

›

Electronics designers can boost their productivity with free symbols & footprints for Samtec products Samtec is releasing new digital models for over 100,000 of its products on SnapEDA, the industry-leading circuit board design library. Traditionally, designers have spent days creating digital models – such as symbols and footprints – for each component in their designs. Connectors are especially time-c ...
Read more

›
Microsoft Azure Sphere is a solution for creating highly-secured, connected, MCU-powered devices. Azure Sphere brings together the best of Microsoft's expertise in cloud, software and silicon—resulting in a unique approach to security that starts in the silicon and extends to the cloud. Together, Azure Sphere certified MCUs, the Azure Sphere OS, and the Azure Sphere Security Service provide you with the con ...
Read more

›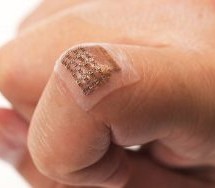 Scientists at the University of California San Diego created a new wearable ultrasound patch that non-invasively monitors blood pressure in arteries deep beneath the skin such as the jugular vein and carotid artery. The new patch could be helpful in detecting cardiovascular problems earlier on and with greater precision. In a proof-of-concept study, the patch performed as well as some invasive means to meas ...
Read more

›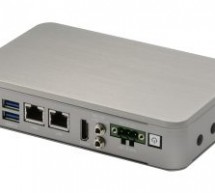 AAEON, a leading developer of IoT solutions, releases the BOXER-6405, an ultra-compact edge AI system for smart factory applications. Fitted with four USB3.0 ports and three COM ports, this versatile device can easily be connected to a range of factory equipment. Measuring just 166mm x 106.6mm x 37mm, the BOXER-6405 can be deployed in the tightest of spaces. Despite its modest dimensions, it can be connecte ...
Read more

›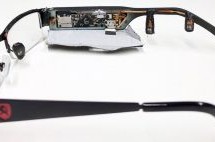 Medical conditions, specifically hypertension and heart problems require at-home blood pressure monitoring devices, and if you have frequent high blood pressure, you may need to monitor your blood pressure constantly. The use of devices like blood pressure inflatable cuffs can be inconvenient and strenuous, but this could change. With the new Microsoft Glabella project glasses you can continuously monitor y ...
Read more

›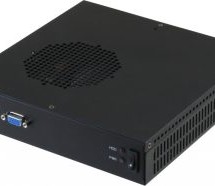 AAEON, a major developer of innovative industrial systems, releases the ACS-1U01 Series, a range of turnkey solutions that capitalize on the strength of three of its bestselling SBCs. By enclosing the boards inside a tough 1U chassis, AAEON is giving customers a ready-to-go system for use in a variety of applications including industrial automation, POS, medical equipment, digital signage, and transportatio ...
Read more

›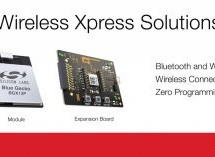 Silicon Labs (NASDAQ: SLAB) offers a new Wireless Xpress solution to help developers get IoT applications connected and running in a day, with no software development necessary. Silicon Labs' Wireless Xpress provides a configuration-based development experience with everything developers need including certified Bluetooth® 5 Low Energy (LE) and Wi-Fi® modules, integrated protocol stacks and easy-to-use tool ...
Read more

›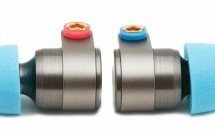 No matter where you are in the world, music is the language we all understand and needs no interpretation. There is no such thing as bad music and it all depends on our perception, mood and the form the music that was passed out. It is a generally accepted fact that earphones tend to give one the full immersion of music. It is easy to feel every bit of the music being played and sometimes connects to the mi ...
Read more

›
Maxim Integrated has developed an algorithm to accurately estimate the battery state of charge and safely handle most batteries. Designers of lithium-ion (Li-ion) battery-powered mobile devices such as wearables, electric bicycles, power tools and internet of things (IoT) products can improve the end-user experience by extending run-time and delivering accurate battery state-of-charge (SOC) data with the MA ...
Read more

›