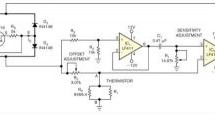 Designers often use thermistors rather than other temperature sensors because thermistors offer high sensitivity, compactness, low cost, and small time constants. But most thermistors' resistance-versus-temperature characteristics are highly nonlinear and need correction for applications that require a linear response. Using a thermistor as a sensor, the simple circuit in Figure 1 provides a time period var ...
Read more

›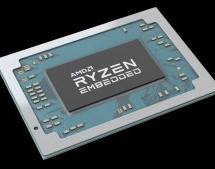 The AMD Ryzen™ Embedded R1000 SoC provides a new class of performance for the embedded industry with 3X performance per watt vs. previous AMD R-Series SoC1 and 4X performance per dollar compared to the competition. At the Taiwan Embedded Forum, AMD announced the Ryzen™ embedded product family is growing with the newAMD Ryzen™ Embedded R1000 SoC. Building upon the success of the Ryzen™ Embedded V1000 SoC, th ...
Read more

›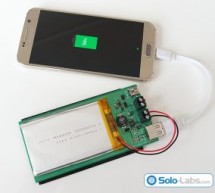 Solar energy is renewable, free, widely available and clean form of energy. It is considered as a serious source of energy for many years because of the vast amounts of energy that is made freely available, if harnessed by modern technology. Many people are familiar with so-called photovoltaic cells, or solar panels, found on things like spacecraft, rooftops, and handheld calculators. The cells are made of ...
Read more

›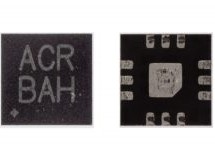 MAX16126/MAX16127 – protect power-supply inputs from automotive voltage transients, including load dump The MAX16126/MAX16127 load-dump/reverse-voltage protection circuits protect power supplies from damaging input voltage conditions, including overvoltage, reverse-voltage, and high-voltage transient pulses. Using a built-in charge pump, the devices control two external back-to-back n-channel MOSFETs that t ...
Read more

›
Some time ago I sourced a number of very cheap SD card sockets from China for a hobby project I was working on. Sadly, when it came to PCB design, I couldn't find the footprints for this particular socket anywhere – the part being a proprietary invention of the factory rather than a cheap knockoff of a reputable brand like Amphenol or Molex for which drawings are readily available off of snapeda.com. Turns ...
Read more

›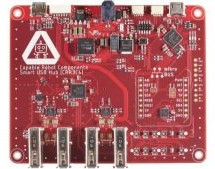 A USB hub that's also a dev board and an I2C, GPIO, and SPI bridge. In Addition To Being A 4-Port USB 2 High-Speed Hub, This Programmable USB Hub Is Also: A CircuitPython based development board. A bridge between your computer and I2C (via Sparkfun Qwiic connectors), GPIO, and SPI (via its mikroBUSheader). A power supply, providing 6 A of 5 V power to downstream devices and 13 mA resolution monitoring (per- ...
Read more

›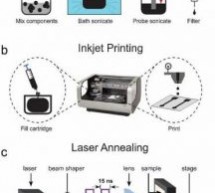 "NanoEngineers" research group at Iowa University have been devoting efforts to use graphene and its amazing properties in their sensors and other technologies. Graphene has many extraordinary properties. It is about 100 times stronger than the strongest steel. It conducts heat and electricity efficiently and is nearly transparent. Inspired by some recent projects about using inkjet printers to print multi- ...
Read more

›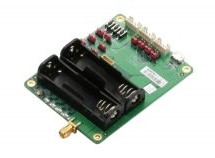 With the introduction of the AIOT-ILND01, AAEON now offers complete end-to-end edge computing solutions for systems integrators and independent software vendors. AAEON, an industry leader in AIoT edge computing solutions, announces the AIOT-ILND01 LoRa node. With the introduction of this small, but powerful edge device, AAEON now offers complete end-to-end hardware solutions for systems integrators and inde ...
Read more

›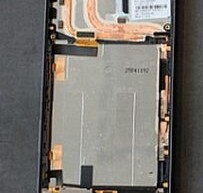 I would feel so much safer on my next flight from Phoenix to Silicon Valley if I knew that there were safeguards in place inside passengers' smartphones that could prevent fire and explosion from such design decisions like a company packing 10 pounds of Lithium-ion battery into a 5 pound compartment or a smartphone owner buying a lower cost, after-market battery replacing the original battery in their phone ...
Read more

›
UK battery maker Ilika has officially launched its millimetre scale solid state battery for medical implants, including smart contact lenses. Ilika a few days ago announced the launch of Stereax® M50 mm-scale solid-state batteries designed for medical implants. The Stereax M50 brings all the benefits of the Stereax products whilst taking solid-state batteries to a new level of miniaturisation. Bringing form ...
Read more

›