Advantech, a leading embedded computing solutions provider, is happy to announce the launch of its first SMARC module: the SOM-2569. SMARC (Smart Mobility Architecture) is a versatile small form factor computer module targeting applications that require low power consumption, the flexibility to upgrade computing performance, and effective budget control in the system development process. Together with bundl ...
Read more

›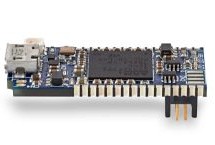 The STLINK-V3MINI probe combines the enhanced features of STLINK-V3SET with standalone simplicity for faster programming and ease of use, for an even more affordable price, at just $9.75. The compact, portable probe can be used anywhere to upload and debug applications on STM32 microcontrollers. It leverages ST's 14-pin STDC14 debug cable to support enhanced features including Virtual COM Port (VCP). VCP br ...
Read more

›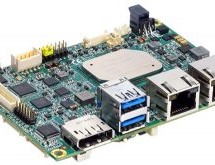 Axiomtek – a world-renowned leader relentlessly devoted in the research, development and manufacture of series of innovative and reliable industrial computer products of high efficiency – is pleased to introduce the PICO319, a low power yet powerful fanless Pico-ITX SBC powered by the onboard Intel® Atom® x5-E3940 quad-core processor (code name: Apollo Lake). The noise-free pico-ITX motherboard offers combi ...
Read more

›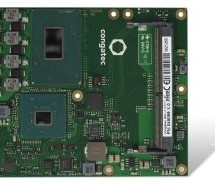 congatec – a leading vendor of standardized and customized embedded computer boards and modules – today announced 10 new COM Express Type 6 modules featuring the best and latest Intel® embedded processor technology. The four Intel® Xeon®, three Intel® Core™, two Intel® Celeron® and one Intel®Pentium® processors are all based on the same Intel microarchitecture (codenamed Coffee Lake H). This enables congate ...
Read more

›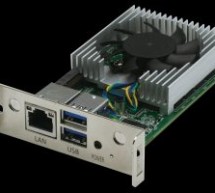 AAEON, an industry leader in embedded solutions, announces the ASDM-S-KBU, the only Intel SDM Small (SDM-S) module featuring 7th Generation Intel Core processors (formerly Kaby Lake). The ASDM-S-KBU offers unparalleled computing power for its compact size, capable of powering AI Edge applications. The ASDM-S-KBU brings the high performance of Intel Core processors to the compact Intel SDM-S form factor. As ...
Read more

›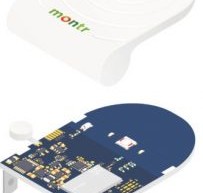 Nordic Semiconductor announces that Dutch startup, Montr, is employing Nordic's nRF9160 multi-protocol LTE-M/NB-IoT System-in-Package (SiP) in a small lithium battery-powered NB-IoT emergency alarm designed to protect people in vulnerable situations such as lone professionals at risk of physical attack or isolated accident, and seniors living at home. The 58 x 42 x 6 to 24mm 'Montr Emergency Button' weighs ...
Read more

›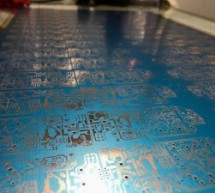 SHIJIAZHUANG, China, June 28, 2019 (Newswire.com) – WellPCB, a reliable PCB & PCBA service manufacturer. The publication is available on the https://www.wellpcb.com/pcb-manufacturer.html section of the company's website for free. It is a simple guide authored by the WellPCB technical team to help both beginners and professionals have a better understanding of Tips for choosing the right PCB manufacturer ...
Read more

›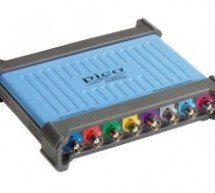 The PicoScope 4823 oscilloscope brings eight-channel high-speed performance to vehicle diagnosis. This deep-memory PicoScope provides 12-bit resolution, 20MHz bandwidth, a 256MSa buffer memory, and a SuperSpeed USB 3.0 interface. Saelig Company, Inc. has introduced the Pico Technology PicoScope 4823 – the world's first high-speed, high-resolution, 8-channel automotive oscilloscope. It is fast enough for dec ...
Read more

›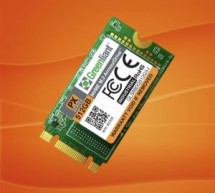 Greenliant has started sampling its NVMe M.2 ArmourDrive™ solid state drive (SSD) modules to customers requiring high-performance, high-capacity removable data storage that can withstand extreme environments. The new industrial temperature (-40°C to +85°C) 88 PX Series NVMe M.2 ArmourDrive SSDs use 3-bits-per-cell (TLC) 3D NAND flash memory and are built in the widely used 2242 and 2280 form factors. See NV ...
Read more

›
Operating input range from 4.2V to 60V. 2mm x 3mm HotRod™ QFN package. Junction temperature range from -40°C to 150°C. 26µA quiescent current. The list of amazing features is long. And that's before you see the eye-popping efficiency plots. LMR36006/15 are the industrial buck converters you've been looking for. Texas Instruments LMR360xx/LMR360xx-Q1 Step-Down Converters are an easy-to-use, synchronous, step ...
Read more

›