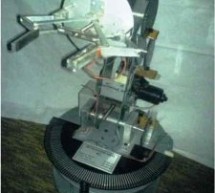 The purpose of the HUMANOID robotic ARM project is to implement the position control and vision control on the robotic arm. The proficiency and precision of the robots in each field of work e.g. VLSI chip design and fabrication in the industry, working at high temperature in modern steel industries doing a hectic job all the time is well known. The "Vision Control" is implemented using the webcam as an imag ...
Read more

›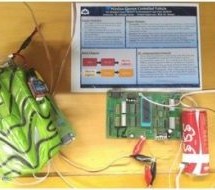 accelerometer Based Hand Gesture Controlled Robot using Xbee: This project is about controlling a robot through accelerometer using Xbee and pic microcontroller. You must have listened about line follower robot, obstacle avoidance robot, metal detector robot and tv remote controlled robot. All these robot works with some kind of sensors. But this accelerometer Based Hand Gesture Controlled  is about control ...
Read more

›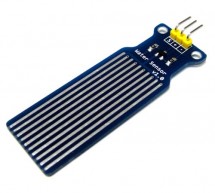 The objective of this project is to design an automatic water level control system. It indicates the level of water in the tank and automatically controls it by using PIC Microcontroller and water level sensors. Water Sensor [caption id="attachment_15251" align="aligncenter" width="500"] Water Sensor[/caption] Water level sensor is an easy-to-use, cost-effective high level/drop recognition sensor, which is ...
Read more

›
Obstacle Avoiding Robot using PIC Microcontroller Obstacle Avoider Robot is another famous robot which spices up embedded projects. For those who are new Obstacle avoider robot, it is just a normal wheeled robot which could navigate its way without hitting on any obstacles. There are many way to build a Obstacle avoider robot in project we are going to use one Ultrasonic Sensor (front) and two IR sensor (Le ...
Read more

›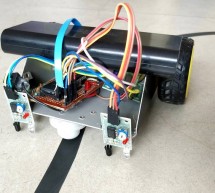 A Line Follower Robot is a simple yet fascinating robot for most students/hobbyists to build. In this tutorial we will learn How a Line Follower Robot Works and how we can build one using the PIC Microcontroller PIC16F877A. PIC16F877A is a 40-pin Multipurpose MCU from Microchip, we have used this IC in our complete PIC tutorial series. If you are new, here you might want to a look at these PIC tutorials to ...
Read more

›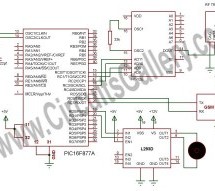 After a short break, we're back to the DIY robot projects series and I am sure you'll love this one too. Before that I suggest you to go through all our earlier simple robotics projects for engineering students as well. This time, major difference is the added security to access the robot; you can control the robot only after you speak your password. The robot can move in four directions and can be controll ...
Read more

›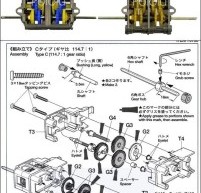 Step 1: Assembling the Double Gearbox A basic hobby motor turning at 12,300 RPM is basically useless without a good gearbox. Just touching the shaft will stall the motor. I obtained a Tamiya double gearbox kit for under $10, which through a series of gears provided a ratio of 114.7:1 at 115RPM. There were a lot of small parts in this kit; and it looks a little intimidating; but the pictorial instructions we ...
Read more

›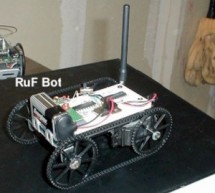 RF is just way too cool not to use in your designs. But if you're a newbie like me it is difficult to successfully build solid RF transmitters and receivers. When I started out I didn't realize that the larger breadboard I was working off of was causing a lot of the signal deviance because the metal traces on the breadboard worked like small capacitors and changed my circuit dynamics. So after much research ...
Read more

›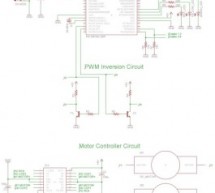 Since we now have a beautiful robotic chassis, we're ready to continue our Building A Robot series, and get serious with some motor control. This second part of building a robot is perhaps the most crucial as it will define what type of control we will have over the motors. Ideally, we want a simple method for controlling the motors so that our software is free to do other things. In this article we will mo ...
Read more

›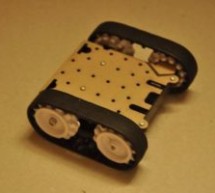 This is my attempt at designing and building an obstacle avoiding robot! RekaBot (named after a fairy (: ) can detect obstacles with an ultrasonic sensor that can move around with help from a servo. Based on the measurements she takes, the tracks are driven towards the direction with the biggest distance - avoiding obstacles. Read in and try to build one yourself! Step 1: Concept, Drawings and Preliminary B ...
Read more

›