1.3 MHz 31MHz Antenna Analyzer circuit based on Pic16f873a microcontroller is able to measure between the frequencies of 1.3 MHz 31MHz 2 x 16 lcd on the frequency, omaj, swr, etc displays the information....Electronics Projects, Antenna Analyzer Circuit 31mhz 1.3MHz PIC16F873 "microchip projects, microcontroller projects, " 1.3 MHz 31MHz Antenna Analyzer circuit based on Pic16f873a microcontroller is able t ...
Read more

›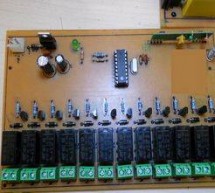 RF relay control circuit of the TWS-BS3 433.92 MHz rf transmitter and RWS-371-6 433.92 MHz rf receiver modules are used. RF relay control circuit of the receiver is used in all of the relays... Electronics Projects,433.92 MHz RF relay control circuit PIC16F84 "microchip projects, microcontroller projects, pic16f84 projects, picbasic pro examples, " RF relay control circuit of the TWS-BS3 433.92 MHz rf trans ...
Read more

›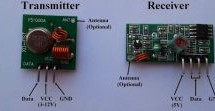 433MHz RF Remote control system with PIC microcontroller This project shows how to use low cost 433MHz RF transmitter/receiver modules to build a 5-channel wireless RF remote control system using 2 x PIC12F1822 microcontrollers. The used RF modules in this project are cheap and easy to use with any microcontroller. These modules are shown below with pin configuration: Communication protocol: In this 433MHz ...
Read more

›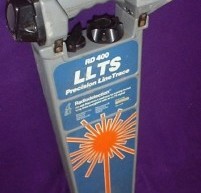 Introduction I obtained an early vintage Radiodetection® RD400 "LLTS" Precision Line Trace unit for a very low price through eBay. The RD400 is the receiver portion of a transmitter/receiver pair that comprise an underground cable locator system. Because the matching transmitter was not available (hence the low price,) I had to design one that matched the two audio frequencies detected by the receiver. "LLT ...
Read more

›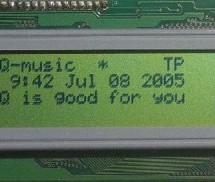 This project supports both RDS (Europe) and RBDS (USA) Tuner FM band 88..108 MhZ (Europe and USA.) You can choose between a 4x20 character LCD or a smaller graphical LCD to display data. A simple  RS232 interface can also be used. A 4x20 character LCD module will display these: 1st row: Station name (PS), Quality, Program Identification (PI), Traffic Program (TP) and Announcement (TA) 2nd row: Time and Date ...
Read more

›
Description This project uses a MicrochipPIC microcontroller and an Infra-Red LED to act as a PC controlled cable TV changer. Operation The purpose of this is so that my MythTVPersonal Video Recorder (PVR) can change channels on the cable TV set-top box when making a recording. A very simple program on the computer sends the channel number over RS232 to this PIC based IR transmitter which creates the correc ...
Read more

›
I designed , built, tested and operated a 2m hamradio transceiver that includes all the necessary circuitry, in particular the voltage-controlled oscillator (VCO) + phase-locked loop (PLL) for frequency synthesis, low noise amplifier (LNA) for the receiver front-end, power amplifer (PA) for the radio frequency (RF) output stage and PIC based micro-controller (PIC) with serial interface to computer desktop. ...
Read more

›
Prometheus/Pandora's Box Some of you monkeys out there think you can PWN me. You need to be Spanked. Here is an obfuscated ultraminimalized Monolith for you. It is enlightening and harmless, except to the devil, who really hates it, because I'm letting you have it (for "free"). You're curious. So Make it, if you have tools. GET PARTS This is easy. You need: -a PIC12C508 or 509 or anything compatible or be a ...
Read more

›
PicCon is a PIC microcontroller based radio controller designed for hidden transmitter hunting. When combined with a radio transmitter, it will produce tone sequences and Morse code messages at user-programmed times. It is completely field programmable via DTMF tones, utilizes EEPROM for all programmed options so they are remembered when power is removed, and is quite compact. PicCon interfaces to a radio t ...
Read more

›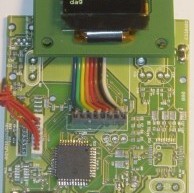 Stereo FM band receiver with RDS decoding for mobile applications. Continuous full RDS data output through RS232: RDS PS, PI, TA/TP/TMC, CT, TMC. Full Radio Text supported: 2x64 characters. Raw TMC data output. Low power operation with two AA (HR6) 1V2 Ni-Mh batteries or power supply. Power input range is +2.4V ... +3.0V, 50..60mA without OLED and 80..90mA with OLED. Runs on a PIC18F46K20 at 16 MhZ. Full us ...
Read more

›