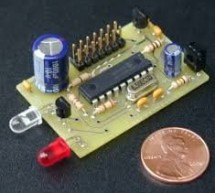 5-Channel IR remote control system using PIC microcontroller This topic shows how to make a simple infrared (IR) remote control system using the microcontroller PIC12F1822. This IR system has two circuits as known: IR transmitter circuit and IR receiver circuit. Both circuit based on the same microcontroller type which is PIC12F1822. This IR system uses NEC communication protocol. To see how the NEC protoco ...
Read more

›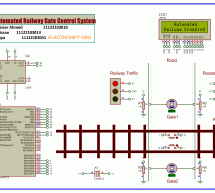 Generally railway gates are closed or opened menually by gatekeeper to prevent collision between road traffic and train . Time schedule and other information are sent from the main controller station menually in this tutorial we will try to make a railway line which has automatic gate open and closed system . Hello everybody ,welcome In this tutorial we will describe how to make automatic railway system usi ...
Read more

›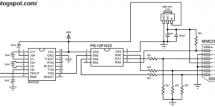 With the tiny microcontroller PIC12F1822 we can read raw data (sectors) stored in the SD card. The SD card can work in SPI mode which makes our interfacing more better since the PIC12F1822 MCU has a built-in SPI module (MSSP module). This post shows how to interface the SD card with the PIC12F1822 microcontroller in order to read the raw data stored in it (the SD card). SD card raw data means that there is ...
Read more

›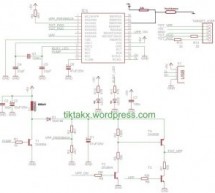 PicKit2 is a programmer designed by Microchip to program its pic microcontrollers. PicKit2 supports many 8-bit pic microcontroller series. PicKit2 supports almost all Pic-10/12/16/18/24 and dspic-30/33 flash series microcontroller's. Pickit 2 is an ICSP (In-circuit serial programmer) programmer. In icsp interface, microcontroller can be programmed while its working in the circuit. An icsp programmer uses 5 ...
Read more

›
This is a simple tutorial/project on how to interface a transistor (2n2222), led and push button with Pic microcontroller. In the project i am going to switch on and off(blink) an led with the help of a push button. Since transistors are used at outputs we can drive heavy loads with the same circuit. Pic16f877 microcontroller is used in the project. Port-B of Pic16f877 is used as output port. Port-B of pic1 ...
Read more

›
This is a good learning project that is fun to build - I got a lot out of making it. I think this has been done quite a bit already, but I did not find a straightforward way of doing this with PICs. When I finally got it working, I thought I'd share it. It might be useful for someone that wants to learn or apply I2C, Interrupts and Callbacks, PWM, or Servo Control. Basic Functionality Detects and tracks an ...
Read more

›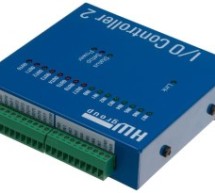 This code runs on a PIC 16F627A or 628A (and A.F.A.I.K 627/628 parts).  It uses the serial USART on the PIC to communicate with a PC. Through this a simple CLI (Command Line Interface) is implemented that allows commands to be sent to the PIC to control output lines and read and return the status of inputs on the PIC The serial interface is configured to operate at 9600bps, 8bits, No Parity, 1 stop bit. Por ...
Read more

›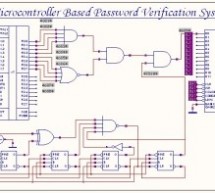 Aim: - To simulate a circuit using microcontroller 8051 for verifying password. Theory: - The block diagram for microcontroller based password verifying system is shown. The purpose of the circuit is to verify the password entered by the user. An 8-bit password is the input to this system (A simple example has purposely been dealt with here for the convenience of an average student. The student may modify t ...
Read more

›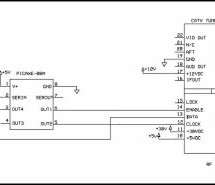 The CATV Tuner sold by MTM Scientific, Inc can be used for wideband audio and video reception, as described on our other project pages such as the FM Wideband Receiver and Radio Telescope Project. A common requirement in all these projects is the need to program the CATV tuner with a serial bit stream to establish operating frequency. We have previously described a method which uses a computer's parallel po ...
Read more

›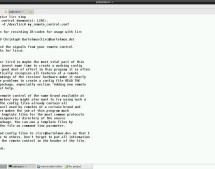 Introduction The remote controls that are orphaned when the device they control stopped working are reusable on your Raspberry Pi. After completing this instructable, you may be interested in trying out the following instructables: Reuse Unwanted Remote Control to Shutdown and Reboot Raspberry Pi Reuse Unwanted Remote to Launch Graphical Application in Raspberry Pi Scope This instructable will show how to u ...
Read more

›