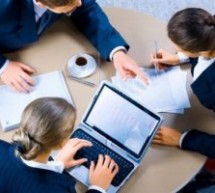 Technology can always help a business to succeed, but it is particularly valuable for new companies because it can help you to hit the ground running and compete with the bigger brands from the very start. Tech can also be complex, daunting and expensive, so it is easy to see why so many new businesses struggle to implement and use the best and latest technology. This is why it is helpful to be aware of a f ...
Read more

›
The manufacturing industry is one which can be highly lucrative and continuously in demand, so it is easy to see why so many entrepreneurs enter this field. While there is certainly the potential for success here, you will also find that manufacturing is a fiercely competitive industry, and it can be hard to stand out from the crowd. So, how can you find success in a competitive industry like this? There ar ...
Read more

›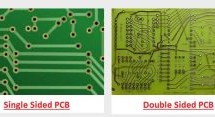 When it comes to PCBs, there are certainly a wide variety of them in the current market. Designed for a host of different requirements and needs, a vast array of them exists for every imaginable application that one could conceive. Of the many such variants that exist, PCBs and their designs can be narrowed down to two variants, namely single and multi layers. Although much can be said about the two, a summ ...
Read more

›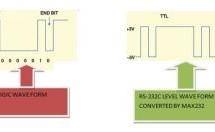 Here is a simple project on How to transmit serial data to pc using built in usart(universal Syncronous-Asyncronous receiver transmitter)of PIC 16f877 microcontroller. The data Transmitted by PIC microcontroller is received by computer through its (Serial)DB-9 Port and is displayed on Hyperterminal window. Since microcontrollers works on TTL  wave form and standard PC(Personal Computers) works on RS-232 wav ...
Read more

›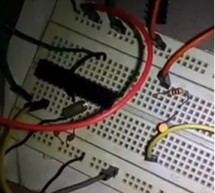 This is a simple project aims to start with microchip pic 18 series USB built in microcontrollers. Before going to use USB feature of pic microcontroller i thought to first start with blink led program. Simple Blink led will introduce us with the configuration bits of pic microcontroller. It took me 2 days to study about the architecture of Pic18f2550 and set the configuration bits. After many trials i fina ...
Read more

›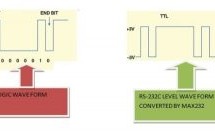 Here is a simple tutorial on how to receive serial data from PC(Personal Computer) Hyper-terminal and display it on 16×2 lcd using PIC16f877 microcontroller. Its not much difficult you just need to know how to use USART(Universal Synchronous-Asynchronous receiver transmitter) of PIC 16f877. Serial data is transmitted and received by PC using DB-9 OR DB-25 port of PC. PIC16f877 Microcontroller 16×2 lcd MAX23 ...
Read more

›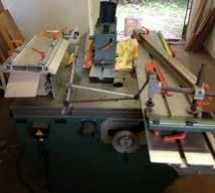 Machinery has always been used by mankind to help individuals perform work more effectively. Technology, reduced to its basic components, is just like any tool that we use: it's an extension of the human so that we can perform our work and responsibilities a little easier. In this article, we'll focus on the use of machinery in businesses and we'll explore how these advanced tools can help you produce finer ...
Read more

›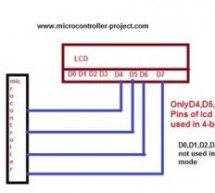 In this project i am going to interface 16×2 lcd display in 4-bit mode with Microchip Pic16f877 microcontroller. We can interface any size of character lcd display (8×1,8×2,10×1,10×2, 16×2,16×2,16×4,20×1,20×2,40×1,40×2 etc) in 4-bit mode with pic microcontrollers. In 4-bit interface mode only 4 lcd data lines are used to display data on lcd screen. Usually lcd is interfaced in 4-bit mode with microcontrolle ...
Read more

›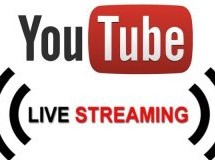 Have you decided now is the perfect time to give livestreaming on YouTube a whirl? Livestreaming is an excellent way to engage with your viewers in real-time, and deliver content that is fresh. There is no pre-filming, which means nothing is out-of-date or irrelevant by the time you post it. Both companies and individuals are discovering the many benefits livestreaming can offer, including the fact that it ...
Read more

›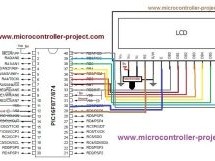 In this tutorial i am going to print/display ASCII characters on 16×2 lcd using pic16f877 microcontroller. Lcd is interfaced with pic microcontroller in 8-bit mode. Code is written in c language. High tech c compiler is used to compile code and code is written in Mp-lab ide. Interfacing 16×2 lcd with pic microcontroller and displaying characters on lcd is very easy. Only the portion which is little bit comp ...
Read more

›