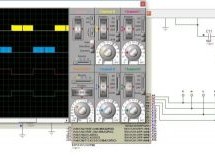 dspic33fj12GP202 microcontroller based sinusoidal pulse width modulation generation. Hi Everyone, I hope you are fine and doing well.  In this article you will learn how to generate sinusoidal pulse width modulation using dspic33fj12GP202 microcontroller. I have found many people searching on internet regarding how to generate SPWM using DSpic microcontroller.  So I will explain here how to generate SPWM us ...
Read more

›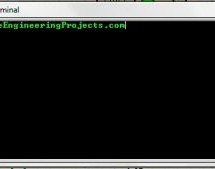 Hello friends, first of all I wanna give a good news to all the readers that I have added a Google search engine in TEP, which was missing for quite a long time. I was receiving a lot of complaints regarding this issue that we are unable to search the topic in the blog so now you can quite easily search any topic in the blog using this search engine which is on the top right corner. Write any topic you wann ...
Read more

›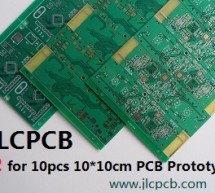 What is a PCB? In common we can define PCB as the flat sheet of material that supports mechanically and electrically connects electronic components using conductive tracks, pads, and other features that are etched from a series of copper sheets that have been laminated onto a non-conductive substrate. This substrate varies from a cellulose-based material, fiberglass, or even flexible thermoplastics. Compone ...
Read more

›
Supported Devices To read complete introduction and pinout of pickit 3 refer to its introduction.Refer to MPLAB IDE v8.76, the following devices are supported: PIC10F PIC10F200, PIC10F202, PIC10F204, PIC10F206, PIC10F220, PIC10F222 PIC12F PIC12F508, PIC12F509, PIC12F510, PIC12F519, PIC12F609, PIC12HV609, PIC12F615, PIC12FHV615PIC12F629, PIC12F635, PIC12F675, PIC12F683 PIC16F PIC16F505,PIC16F506,PIC16F526,PI ...
Read more

›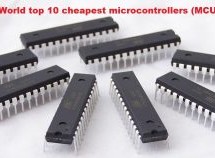 Under given is the list of world cheapest microcontrollers ICs, from different vendors & makers of the world. Microchip Technology / Atmel ATTINY9-TS8R Mouser No: 556-ATTINY9-TS8R Mfr. No: ATTINY9-TS8R Mfr.: Microchip Technology / Atmel Description: 8-bit Microcontrollers - MCU 1K FLASH 32B SRAM TIMER Datasheet: ATTINY9-TS8R Datasheet Pricing (USD) $0.373 Specification ATTINY9-TS8R Product Attrib ...
Read more

›
This small post shows how to start using PIC12F1822 DAC (Digital-to Analog Converter) module. PIC12F1822 microcontroller has 1 DAC module. The DAC can be used to supply analog voltage on RA0 pin with 32 selectable output levels. The input of the DAC can be connected to: External VREF pins VDD supply voltage FVR (Fixed Voltage Reference) DAC Block diagram is shown below: With CCS PIC C compiler we can initia ...
Read more

›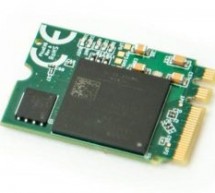 The Xilinx Artix dev kits that fit in your laptop. A convenient, affordable way to explore Xilinx PCIe IP. PicoEVB is an affordable, open source, development board which can be used to evaluate and prototype PCI Express designs using a Xilinx Artix 7 FPGA on Windows or Linux hosts. The boards are designed around the Artix 7 (XC7A50T). Use Cases While the main intent of PicoEVB is PCIe design prototyping, it ...
Read more

›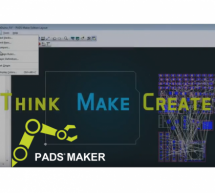 Two versions of the PADS software package (by Mentor, now a Siemens business) have been made available through distributor Digi-Key. Positioned as design software for "the aspiring innovator" both the free and the $499 versions include access to parts libraries and to a circuit simulator. PADS Maker and PADS MakerPro are intended to give commercially proven technology at an affordable price point. The PADS ...
Read more

›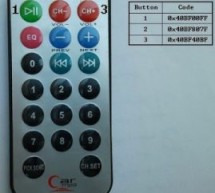 PIC12F1822 is a small microcontroller has only 8 pins which is not enough for building a real time clock using DS3231 with set buttons because the DS3231 needs 2 pins and the LCD screen needs 3 pins, therefore I've only 1 free pin. I connected that pin to an IR receiver and I used a remote control with a lot of buttons where I used only 3 buttons and the problem solved. This post shows how did I build a sim ...
Read more

›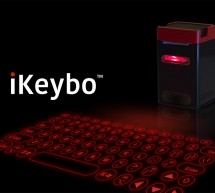 Serafim is a company of some talents and experts in optoelectronics industry, and it aims to offer affordable, useful, and cool consumer electronics for a better computing experience. The latest amazing product by Serafim is: iKeybo! Keybo is a virtual projection multilingual keyboard that can turn any flat surface into a keyboard. iKeybo can work as a piano too. 12 January, 2017elab 3937 0 Serafim is a com ...
Read more

›