The internet became widely available in the early 1990s. Since then, it's spawned a new way of connecting, doing business, and learning. Small wonder that web designers and developers are valuable people in the workplace. On average, an entry-level web developer can make $54,379 a year. If you'd like to hit those figures, you might be wondering how to learn to code. Plenty of websites offer expensive course ...
Read more

›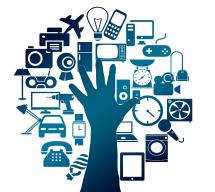 A successful business is one that can adapt to the changing times. They see arising trends and rise to meet the challenge. One such trend that is set to really change society is the Internet of Things, and yet far too many businesses have yet to take advantage of the opportunity. What is the Internet of Things Think gadgets! Your phone, your new apple watch, your Alexa or Google Home, even your smart fridge ...
Read more

›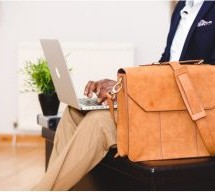 Back then, only several individuals and companies are very concerned about online safety and privacy. Thus, they consider installing and using a virtual private network (VPN) vital to protect their sensitive data and online activity from cyber-criminals. But as the years passed, online safety has become a priority not just to big companies, government offices, and entrepreneurs but to almost everyone. That' ...
Read more

›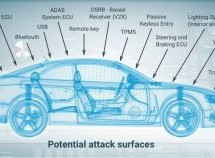 There was a time when the only types of theft automobile manufacturers worried about were patent infringements or vehicle theft as it impacted the end user. They strove to keep their latest designs safe from Intellectual Property Theft while ensuring that they fitted vehicles with the latest anti-theft technology for drivers seeking that extra level of protection. In fact, companies dealing with this issue ...
Read more

›
In the last decade, the number of electronic devices the average person owns has skyrocketed. From having just a personal computer at home, and perhaps a laptop for work and a mobile phone, we now are more likely to have two or more personal computers, a laptop, and tablet computers and smart phones that have more computing power than a PC from the 1980s. With all these devices we use, comes an excess of da ...
Read more

›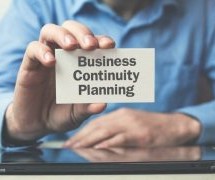 Many businesses do not consider data recovery planning as part of their business plans and this could lead to catastrophic consequences. It has been shown that around 43% of businesses do not reopen once they suffer with data loss, and so being prepared for the worst scenario enables you to protect your data even if it is lost. If you are going to form a data recovery plan for your business, here are four t ...
Read more

›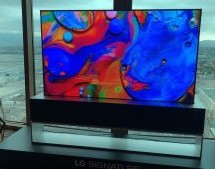 If you class yourself as a gadget lover, you more than likely cannot wait for the latest devices to hit the shelves this year. Thankfully, you will not be disappointed, as there are numerous tech gadgets that are sure to blow your socks off. If you are looking for the coolest, most innovative or craziest tech, check out the following four impressive gadgets to look forward to in 2019. LG Signature OLED TV R ...
Read more

›
Technology is continuously progressing forward, and much of it impacts the type of products that are released on the market. Ergo, the very nature of business product development is shaped by innovation and tech. You can see this in a number of different ways, and particularly in terms of the level of innovation that is found in products nowadays. Simply a decade ago, no one could foresee such a proliferati ...
Read more

›
Accessing local USB ports and devices in VirtualBox VirtualBox 6.0 allows you to take advantage of USB passthrough support to access locally attached peripheral devices. Here is a step-by-step guide that illustrates using USB in VirtualBox. Optionally install the free VirtualBox Extension Pack. This extension offers the faster speed afforded by USB 3.0 support. After installation, start your virtual machine ...
Read more

›
Like it or not, chatbots and virtual assistants are now part of our lives. From hailing a taxi to ordering pizza or personal shopping, businesses are looking at how artificial intelligence can enhance customer experience. The financial sector is no different, with AI financial advisors now a reality. Are you ready to let AI financial advisors tell you how to manage your money? What Is Artificial Intelligenc ...
Read more

›