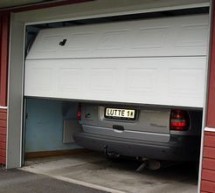 Garage door to check the projects prepared Microchip PIC series microcontrollers prepared by RF Modules with remote-controlled garage door control PIC16F628 (C language / udede rf module) IR infrared garage in control PIC16F84 (PBUH)... Electronics Projects, RF IR Remote Garage Door Control Projects PIC16F628 PIC16F84 "microchip projects, microcontroller projects, pic16f628 projects, pic16f84 projects, " Ga ...
Read more

›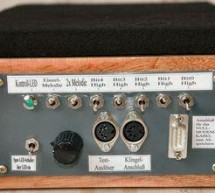 Ringtones circuit very detailed crafted all the resources exist, particularly ringtone program for different projects can be useful, I'm not sure, but the sound codes with this program produced half of the asm, hex...Electronics Projects, Doorbell Circuit 32 Melody PIC16F876 "microchip projects, microcontroller projects, pic16f876 projects, " Ringtones circuit very detailed crafted all the resources exist, ...
Read more

›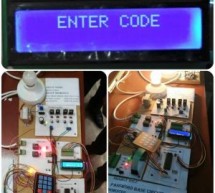 A circuit breaker is an automatically operated electrical switch designed to protect an electrical circuit from damage caused by overload or short circuit. Its basic function is to detect a fault condition and interrupt current flow. Unlike a fuse, which operates once and then must be replaced, a circuit breaker can be reset (either manually or automatically) to resume normal operation. When operated manual ...
Read more

›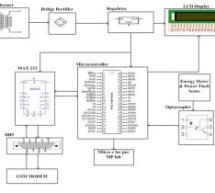 Electric Energy Theft Intimation System Based on GSM Modem Using PIC Microcontroller: The electric energy theft intimation system is very important in this is modern world, where the peoples are introducing a newly methods, for theft the electric energy. With the passage of time, the demand of energy is increasing day by day, but unfortunately, the percentage of theft electric energy is also increasing day ...
Read more

›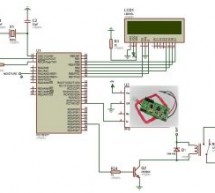 This project is about RFID based electronic lock using pic microcontroller. RFID tags are used to open and close electronic lock.  Only those users who have authentic RFID tag will be able to open lock by using their assigned RFID tags or cards. In this RFID based electronic lock, RFID module is interfaced with pic microcontroller. RFID receiver used to receive tag number through radio frequency communicati ...
Read more

›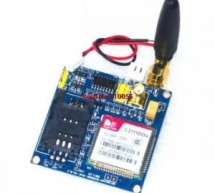 Home security system using PIR sensor and GSM module: Hi Everyone I am all of you are fine and doing well. Today's project is about Gsm based home security system using PIR sensor, SIM900A gsm module and pic microcontroller.  In this sms based home alarm system, we are using PIR sensor as motion detector module and GSM module will be used to send sms to home owner number whenever motion sensor detect any mo ...
Read more

›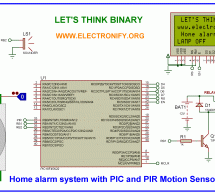 This project describes a home security alarm based on a Passive Infra-Red sensor module (HC-SR501) and PIC18F45K22 . PIR sensor is used to detect motion in the environment and is commonly known as motion sensor. When the microcontroller detects the PIR sensor is triggered, it drives the relay switch and trigger an alarm. Its quite helpful in security projects where you need to detect motion. PIR sensors all ...
Read more

›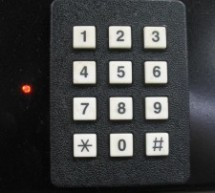 Introduction This program is a simple combination lock that I designed for an old Sentry® fire safe that was given to me without any lock electronics. I created a front panel with a keyboard and microprocessor with a six-digit combination sequence. Details The LED flashes to show it's alive after power is applied. The lock solenoid requires 6VDC at approxmately 2 amps. Given that a small 9V battery is used ...
Read more

›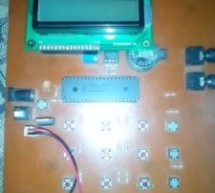 Hi Guys! This is a project that I made using pic microcontroller its an Electronic PIN Code Security System with real time clock and user define pin code features, this page contains all the details to make one yourself. ITS WORKING AND CONCEPT: Well by turning Security System on, it will ask for a PINCODE to open gate, (its 140595) if you enter it correct, the door will open. Door is opened for 1 min only, ...
Read more

›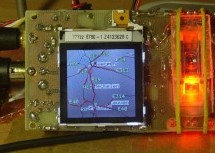 Main roads traffic status and incident report and display. Technical specifications: Dual display: colour road map (left) and detailed text messages (right) both with LED backlight. Up to 120 TMC messages are stored in memory. Auto/manual TMC message scrolling. GPS position locator/follower optional. Map navigation with  mouse sensor and/or micro joystick. Map zoom 10km to 80km (in 10km steps) City and area ...
Read more

›