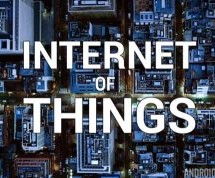 The nature of work is about to change as Internet of Things (IoT) companies create countless new jobs in IoT security and data science. The Internet of Things is one of those technologies we have been promised for the longest time. Like VR, people have been talking about IoT for decades as though it's just around the corner. Each year, Internet of Things companies tell us "this is the year of IoT," and each ...
Read more

›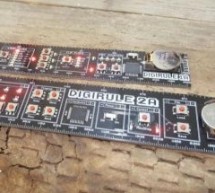 Bradley Slattery has returned to Kickstarter once again to launch his latest electronic device in the form of the Digirule 1A and 2A interactive binary rulers, designed to enable owners to program in binary, play with logic gates, flip-flops and more. Watch the demonstration video below to learn more about the two different versions which are equipped with a 8-bit PIC microcontroller, multiple push-buttons ...
Read more

›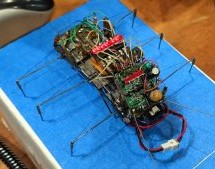 I spent a good chunk of Saturday afternoon hanging out at the Homebrew Robotics Club booth at Maker Faire Bay area. They have a ton of really interesting robot builds on display and I just loved hearing about what went into these two in particular. It's obvious where BugBot gets its name. The six-legged walker is the creation of [Mark Johnston] who built the beast in a time where components for robots were ...
Read more

›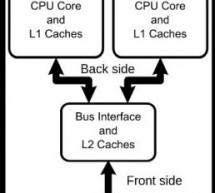 In the world of power, control monitoring is incredibly important for functional as well as safety reasons. And with the demand rising for GUIs in even the most basic products, it comes as no surprise that current microcontrollers are struggling to meet this demand. Microchip has announced its latest family of devices, the dsPIC33CH, that aims to tackle this! The Dual Core Problem Designing monitoring syste ...
Read more

›