CNC control circuit PIC16F877 microcontroller used in the project's RS232 PC connection to all floors described separately (English) source: Assembly shared MPLAB IDE software. HIGH PRECISION CNC MOTION CONTROL This thesis focuses on the... Electronics Projects, Precision CNC Motion Control Unit Encoder, Driver Interface PIC16F877 "microchip projects, microcontroller projects, pic16f877 projects, " CNC cont ...
Read more

›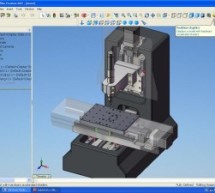 At the start of this series of posts, I said I did not want a PC to control my Milling Operations, so some local delivery method of supplying the gcode files is required. Having said that, the system is 'open', and a simple XON/XOFF terminal program running on a PC can be used if required. G-Codes can also be typed in on a terminal keyboard, though this method could prove tiresome with even moderately-sized ...
Read more

›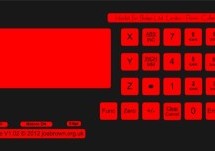 My layout is shown below. It may not be as intuitive or informative as the layout on a PC display, but contains everything I have found necessary for control of the Mill. (and previously the DRO's on my other Milling Machine and Lathe.) I should stress here, that this is an overlay – i.e. a plastic-faced, easy-to-clean front which has a cut-out for the LCD display on the left, space for ON/OFF switches and ...
Read more

›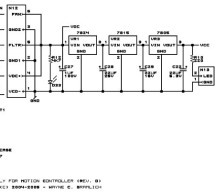 Table of Contents Introduction Power Supply I/O Microcontroller RS422 and Limit Switches X, Y, Z, and Z Axes Selenoid and Motor Control Printed Circuit Board Issues Introduction The parts list is kept in a separate file. Power Supply The power supply schematic is shown below: The power supply is pretty mundane. The 110VAC comes in on connector N17 and is hooked in series with a power switch SW1, a fuse F1, ...
Read more

›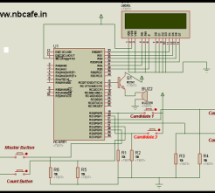 Here you see how easily we can make Electronic Voting Machine Using PIC Microcontroller. By using this machine we can conduct any voting function like audience poll in school, college quiz competition or any small scale general election. Project Description: To make our project "Electronic Voting Machine Using PIC Microcontroller", we need some component like 1)    Microcontroller (PIC16f877) 2)    6 no pus ...
Read more

›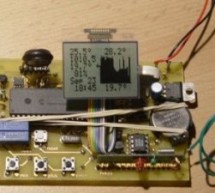 Weather station with pressure reading, relative humidity, indoor & remote outdoor temperature display. Both Celsius or Fahrenheit & mbar/hPa or mm Hg  supported. With calendar & clock. Easy 3-button user-menu. 42 hour-history display (curve). Auto-memory & display of all high and low-values. PIC 18F452 running at 4 MHz, power saving sleep mode. Sensors are only turned on when needed. All par ...
Read more

›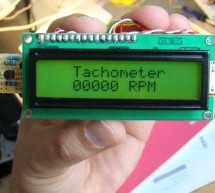 Tachometer is a device that measures the rotational speed of any shaft or disc. The unit of the measurement is usually revolutions per minute or RPM. The traditional method of measuring RPM of a rotating shaft was based on velocity feedback concept where a dc generator is hooked to the rotating shaft so that the voltage induced across the generator's terminals is proportional to the speed of the shaft. Toda ...
Read more

›