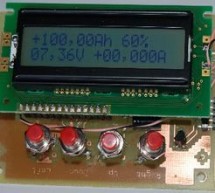 Battery monitor PIC16F690 microcontroller based on the circuit current sensors on the floor BQ2018 enteree is used shunt resistance taken over by the value on the LCD display battery voltage, use percentage (battery, battery... Electronics Projects, PIC16F690 BQ2018 Battery Monitor Circuit "battery charger circuit, microchip projects, microcontroller projects, " Battery monitor PIC16F690 microcontroller bas ...
Read more

›
Lead Acid 12V 12AH battery charging circuit PIC16F876 microcontroller based on the 16f876 LEDs and battery level show and start, stop doing their work forces in the sight of the voltage, current, adjustable L200...Electronics Projects, Battery Charge Circuit 12V 12AH "battery charger circuit, microchip projects, microcontroller projects, pic16f876 projects, " Lead Acid 12V 12AH battery charging circuit PIC1 ...
Read more

›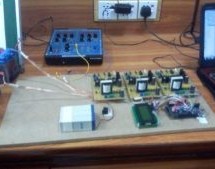 Design of multiple input charge controller is an efficient voltage conversion system for multiple inputs and combine output. Objective is designing of a system to extract multiple resources without mixing them with each other. Firstly it is Designed and Simulated in software like Proteus, MATLAB, code-Vision, Micro-C and then finally demonstrated in hardware form. This will include the design of a charge co ...
Read more

›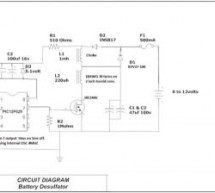 Hi everyone, After reading so many articles on Battery desulfator i've decided to come out with my version of Battery desulfator using Microchip base micro-controller using PIC12F629 or PIC 12F675. "Please pardon my english" .I don't really have time to check for minor grammatical errors. Before we begin this circuit although simple in design requires DIY builders to have at least basic PIC programming know ...
Read more

›
The Original Build Back in 2009 I build my first copy of a "worlds most useless machine" from a video I found on wimp.com, it is no longer posted, which was a copy of the real original by Claude Shannon called the ultimate machine.   The original box was built quickly over the course of one weekend and worked for a few weeks.  However the electronic circuit had a few flaws due to me trying to save costs.  I ...
Read more

›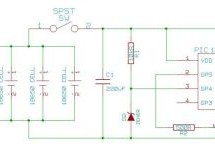 Heavy duty portable charger for usb devices (phones, iPad, etc.) Ever needed to charge your phone on the go? Can't find a wall socket to charge your iPod? Whenever I'm away from home for an extended period of time, I would charge my phone and mp3 player from my laptop.  This way, I get about 3 or 4 full charges out of the laptop battery and I could leave the phone and mp3 player chargers at home.  But carry ...
Read more

›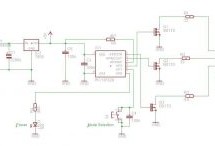 Description Power Pic RGB is a circuit that generates random RGB colors using a powerful 3W RGB LED and fades between them. The initial project goal was to develop the fading algorithm which was successfully achieved. This time the idea was to drive a Prolight 3 Watt RGB LED and place it inside a nice white globe! On the right is a picture of the first prototype board eith a small board attached that doesn' ...
Read more

›
Ultra low cost solar-rechargeable persistence of vision display This device produces a bright and eye catching display to write text and small images through the air. It uses under £2 (approx $3.20 US at the time of writing) of parts, and is a nice little weekend project to impress your friends and family. It uses the PIC10F206 from microchip, the tiniest microcontroller I have ever seen. Its advantages are ...
Read more

›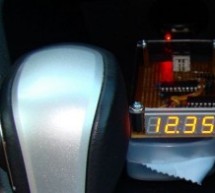 My 2010 Equinox has got every feature that a modern automobile should have. However, one thing that I personally find missing is the real-time monitoring of voltage across the car's battery terminals. This may not seem to be that important but one of the most common reasons for a car battery failure is the faulty charging system. If the charging system is not working properly, the battery will not get the p ...
Read more

›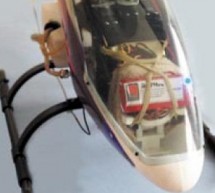 I've had good cause to be reading and perusing a few old Circuit Cellar articles every day for the past several weeks. We're preparing the upcoming 25th anniversary issue of Circuit Cellar, and part of the process is reviewing the company's archives back to the first issue. As I read through Circuit Cellar 143 (2002) the other day I thought, why wait until the end of the year to expose our readers to such i ...
Read more

›