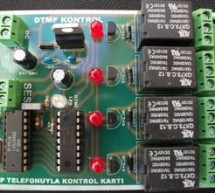 PIC16F628 microcontroller and DTMF CM8870 integrated circuits based on the 1, 2, 4 relay has versions with PCB printed circuit drawings ares proteus software prepared by the Picbasic. Source code, the PCB according to... Electronics Projects, CM8870 Remote device control via telephone DTMF pic16f628 "microchip projects, microcontroller projects, pic16f628 projects, picbasic pro examples, " PIC16F628 microco ...
Read more

›
In this modern world, Analog Electronics devices are becoming less popular and digital electronics components are becoming more advanced and popular day by day. Home devices control system is also an example of modernized digital world. People are using cellular mobile phone network to communicate each other. GSM modules are basic elements of these phone networks. GSM stand for global system of mobile commu ...
Read more

›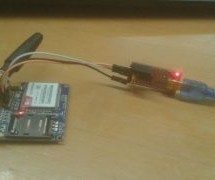 Receive sms gsm module using pic microcontroller, In this article you will learn how to receive sms using gsm and pic microcontroller. I have already posted many articles on gsm and gsm module interfacing with pic microcontoller. Many users have asked me to post article on how to receive sms using gsm with pic microcontroller. First of all to use gsm module like SIM900A, SIM900B or many other versions avail ...
Read more

›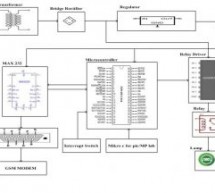 Vehicle theft intimation on owner cell phone is very particular information to the vehicle's owners. In this developing nation, the vehicle theft is increasing day by day so we should need to develop a system to overcome this problem. Here we are introducing a new vehicle theft intimation system, which would be provide the intimation to the vehicle's owner on his mobile phone without wasting any time, when ...
Read more

›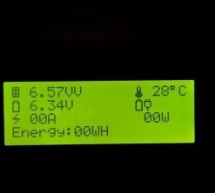 MPPT Based Charge Controller Using Pic Microcontroller; MPPT (maximum power point tracking) based charge controller using pic microcontroller is a controller that could be used for charging the batteries after tracking maximum power from solar panel. As we know, the demand of energy is increasing day by day as well as the nonrenewable energy resources such as hydro, coal and oil are also depleting day by da ...
Read more

›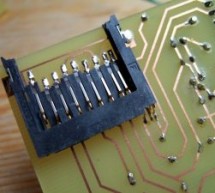 Interfacing MMC/SD card with PIC16F887 This small example shows how to read SD card raw data (bytes, sectors ...). SD card raw data means that there is no use of system files like FAT16 or FAT32. Serial monitor is used to display the data after reading it and here the UART protocol is used. the link below shows a small PIC16F887 MCU UART example: UART Example for PIC16F887 microcontroller using CCS PIC C co ...
Read more

›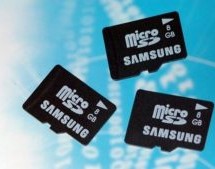 Interfacing PIC16F887 with FAT16 SD card After reading raw data (bytes and sectors) from SD card, now I'm going to use FAT16 file system to read and print text file located in 2 GB SD card. Read SD card raw data topic: MMC/SD Card raw data read with PIC16F887 microcontroller UART protocol is used to display the content of the text file. For this project, I used MMC/SD card driver for CCS C compiler which ca ...
Read more

›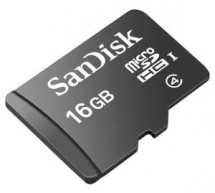 This topic shows a simple interfacing of 2 GB micro SD card with PIC16F84A microcontroller. I used the PIC16F84A to read the SD card raw data which doesn't require a microcontroller with high RAM or ROM. In this interfacing I used software SPI because the PIC16F84A doesn't have a built-in hardware SPI module. In this example there is no need for file systems (FAT16, FAT32 ...) because we're dealing with raw ...
Read more

›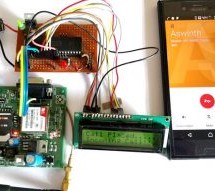 GSM Interfacing with PIC Microcontroller PIC16F877A - Make and Receive Calls GSM modules are fascinating to use especially when our project requires remote access. These modules could make all actions that our normal mobile phone could do, like making/receiving a call, sending/receiving a SMS, connecting to internet using GPRS etc. You can also connect a normal microphone and speaker to this module and conv ...
Read more

›
The giant (by radio control standards) servos above are shown adjacent to a Nokia 3310 mobile phone to give an idea of the scale.  The arms are 12cm long - perfect for lifting a bank of solar panels (wing). Our local Model Aerodrome in Seaside Road, Eastbourne, supplied these beauties, taking the trouble to source one unit from afar - not the kind of thing you are asked for every day.  Thanks to Dave and St ...
Read more

›