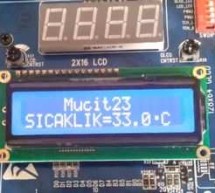 Hi All You Guys. How long have you been working on CCS C. CCS will be able to see my level, so it is no longer something to do after arrival. In this article,... Electronics Projects, USB Thermometer Circuit CCS C PIC18F4550 "microchip projects, microcontroller projects, " Hi All You Guys. How long have you been working on CCS C. CCS will be able to see my level, so it is no longer something to do after arr ...
Read more

›
For any project to come alive, we need to use sensors. Sensors acts as the eyes and ears for all embedded application, it helps the digital Microcontroller to understand what is actually happening in this real Analog world. In this tutorial we will be learning how to Interface Ultrasonic Sensor HC-SR04 with PIC microcontroller. The HC-SR04 is an ultrasonic sensor which can be used to measure distance anywhe ...
Read more

›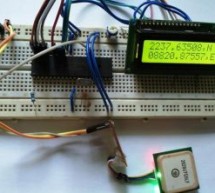 GPS is the short-form of Global Positioning System. It is a system which provide accurate Altitude, Latitude, Longitude, UTC time and many more information, which are taken from 2, 3, 4 or more satellite. To read data from GPS, we need some Microcontroller and we already interfaced GPS with Arduino and with Raspberry Pi. We have selected G7020 GPS module which is made by U-blox. We will receive Longitude an ...
Read more

›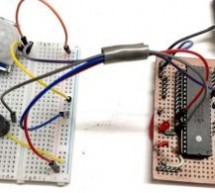 Today we are simple going to interface PIR with PIC Microcontroller PIC16F877A. In this circuit if some moving objects comes in the range of PIR sensor, the buzzer will start beeping. Material Required PicKit 3 PIR Sensor. PIC16F877A IC 40 - Pin IC holder Perf board 20 MHz Crystal OSC Female and Male Bergstick pins 33pf Capacitor - 2Nos, 100uf and 10uf cap. 680 ohm, 10K and 560ohm Resistor LED of any color ...
Read more

›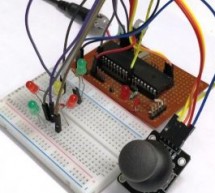 Input devices play a vital role in any electronics projects. These input device help the user to interact with the digital world. An input device can be as simple as a push button or as complicated as a touch screen; it varies based on the requirement of the project. In this tutorial we are going to learn how to interface a joystick with our PIC microcontroller, a joystick is a cool way to interact with the ...
Read more

›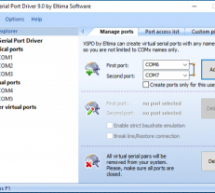 Serial communication was once the most widely used method of transferring data between computers. Many computing devices that you have used over time employ serial communication. Some of the terms associated with this type of data transfer are FTDI chip, COM interface, the RS232 protocol, and serial port. Serial communication refers to data that is electronically sent and received a single bit at a time. It ...
Read more

›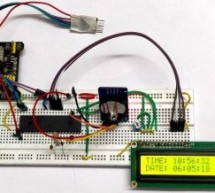 Almost all embedded devices are designed to interact with the real world. They act as a bridge to communicate between the digital world and the real world. To make this process easier and efficient, the digital world would sometimes need to keep track of the time of and date of the real world. This way the digital world will know what time/day it is in the real world and can even distinguish between day or ...
Read more

›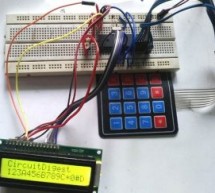 Keypads are widely used input devices being used in various electronics and embedded projects. They are used to take inputs in the form of numbers and alphabets, and feed the same into system for further processing. In this tutorial we are going to interface a 4x4 matrix keypad with PIC16F877A. Before going into the detail logic and learn how to use the keypad, we will need to know few things. Why we need 4 ...
Read more

›
PIC Microcontrollers are a powerful platform provided by microchip for embedded projects; its versatile nature has enabled it to find ways into many applications and is yet to grow a lot. If you have been following our PIC tutorials then you would have noticed we have already covered a wide range of tutorials on PIC microcontroller starting from the very basics. In the same flow we are proceeding to learn t ...
Read more

›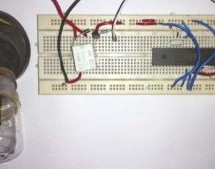 In this project we will interface a Relay with PIC Microcontroller PIC16F877A. Relay is a mechanical device to control high voltage, high current appliances 'ON' or 'OFF' from lower voltage levels. Relay provides isolation between two voltage levels and it is generally use to control AC appliances. From mechanical to Solid state relays, there are various type of relays are available in electronics. In this ...
Read more

›