Microcontrollers are not good with explanations will not do much about the circuit :) but prepared for the project with eagle pcb, diagrams, and Visual C + + asm prepared progrogra my PC (have... Electronics Projects, USB Development Board PIC16C765 "pic development board, " Microcontrollers are not good with explanations will not do much about the circuit :) but prepared for the project with eagle pcb, dia ...
Read more

›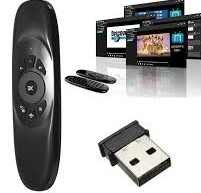 Building a USB mouse using PIC18F4550 microcontroller and CCS C compiler is easy as shown in the link below: USB Mouse using PIC18F4550 microcontroller Also, it is not hard to add an infrared remote control to the previous USB project. This post shows how did I build a simple IR remote controlled USB mouse using PIC18F4550 microcontroller and Car MP3 IR remote control (NEC protocol). The link below shows ho ...
Read more

›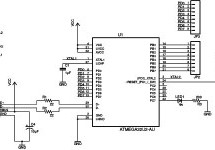 Tutorial: Building cool projects with MCUs (Part 3) As we proceed onto the third portion of this microcontroller tutorial, let's first revisit what we have accomplished thus far. In Part 1, we defined what a microcontroller actually was. I wanted to get everybody on-board (no pun intended) for this, so I started from scratch. Feel free to jump back there if you need a refresher. Then in Part 2, we looked at ...
Read more

›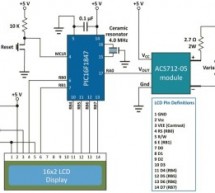 In the first part of this discussion, the features of ACS712 device were briefly discussed. Now we will use that theory to implement the ACS712 sensor to make a simple DC current meter. The analog output voltage from the sensor is measured through an ADC channel of the PIC16F1847 microcontroller. A voltage to current conversion equation will be derived and implemented in the firmware of the PIC microcontrol ...
Read more

›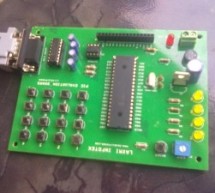 This post provides the external interrupt code for PIC12F675 microcontroller (e-g when you need to control servo motor which has position encoder, with your PIC microcontroller). As we know, PIC12F675 microcontroller has one GP2/INT pin, which can be used to service external interrupts. This code is written in C language using MPLAB with HI-TECH C compiler. You can download this code from the 'Downloads' se ...
Read more

›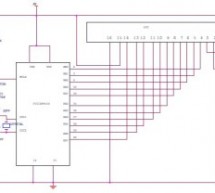 In this session we will see how to interface 16×2 LCD to PIC18F4550 microcontroller which is of family PIC18F. You can get information of 16×2 LCD in the session How to Interface 16X2 LCD with 8051 Microcontroller Features of PIC18F4550: PIC18F4550 belongs to the PIC18F family; PIC18F4550 is an 8bit microcontroller and uses RISC architecture. PIC18F4550 has 40 pins in PDIP (dual in line package) and 44 pin ...
Read more

›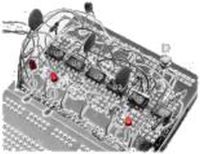 Description Here's another daft yet interesting PIC12F675 idea I came up with. When I wanted to show someone how logic gates worked I could only find a NAND gate which wasn't very handy for demonstrating AND's OR's, NOR's and ExOR's.  I also wanted to have a play with the A/D converter on the 12F675 so I came up with the idea of a PIC that could function as a single 2-input logic element.   The logic functi ...
Read more

›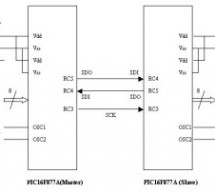 Objective To establish serial communication between two PIC16F877A microcontrollers Description In this experiment, 8-bit digital input is applied at Port-B to one of the PIC16F877A microcontroller which acts as a master in serial communication. The input value is transmitted by the master serially via Serial Peripheral Interface (SPI) to the second PIC16F877A microcontroller, which acts as a slave. The sla ...
Read more

›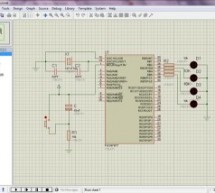 The recent trends in the advanced technology are helpful in developing most advanced electronic gadgets. Most of  these electronic devices are developed using microcontrollers. The microcontroller is an electronic component, which is programmed to perform various control operations. There are various kinds of microcontrollers available, such as 8051, AVR, ARM, and PIC microcontrollers, etc., which are progr ...
Read more

›
This post provides the solution for using the PIC controller UART interface (e-g to connect PIC controller with PC using serial adapter). Complete code and simulation can be downloaded from the 'Downloads' section at the bottom of this post. The following figure shows the result of simulation of PIC UART in Proteus7.6. In the main function UART is intialized by calling the function InitUART (defined in the ...
Read more

›