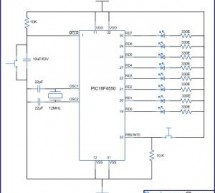 Interrupts are special events that require immediate attention. They cause the processor to cease the running task to serve a special task for which the interrupt event had occurred. After the special task is over, the processor resumes performing the original task. The processor can also serve these events by polling method. But polling is an inefficient technique as compared to interrupts. In the polling ...
Read more

›
After using the Microchip tools to program and debug the projects I work on, I wondered about creating my own programming/debugging module that I could put on my own boards – just like Microchip does with their starter kits and such. As I became more interested in that idea, I began to search the web to see if anyone else had already done something similar. Initially, I found lots of posts regarding the 2nd ...
Read more

›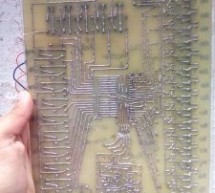 An year ago i made a plc (programmable logic controller) using microchip pic microcontroller. Its a 16 bit digital input and output programmable logic controller. Plc programming is done using a standard ladder logic language. The software that is used for plc programming and ladder logic design is an open source compiler written by Jonathan Westhues called LDMicro. Microchip pic microcontroller that i used ...
Read more

›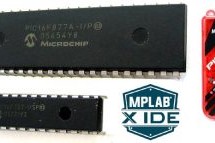 Introduction to PIC Microcontroller and MPLABX IDE In 1980, Intel developed the first Microcontroller (8051) with Harvard Architecture 8051 and since then Microcontrollers brought a revolution in Electronics and embedded industry. And with the technological advancement over the time, now we have many more efficient and low power microcontrollers like AVR, PIC, ARM. These Microcontrollers are more capable an ...
Read more

›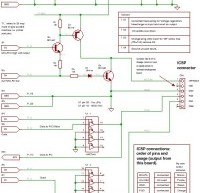 AN589 is microchip's application note for a parallel port pic programmer circuit which I chose as I wanted something reliable to get up and running quickly. Note: This page is left on site for legacy information that is applicable to older computers. These days PCs and laptops have only a USB interface so a parallel programming circuit is not useful. instead you should be using a PicKit3 (or maybe PicKit2) ...
Read more

›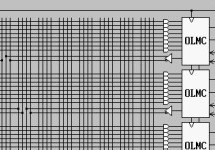 It's very easy! This is a simple GAL programmer that hobbyists will able to use the GAL very easy. Building costs are less than 1/10 of cheaper GAL programmers. This is good for parsonal use. And added an optional function to program to the Microchip's PIC with using a socket converter. Programer Specifications Supported Device     Lattice Semiconductor Corp. GAL GAL16V8A/B/C/D GAL20V8A/B/C/D GAL22V10B/C/D ...
Read more

›
In Circuit Serial Programming is a method of directly programming a Microchip PIC or Atmel AVR while in they are connected to a circuit, as opposed to programming the chip ahead, and only then soldering it to a circuit. There are many benefits to ICSP, but also some important design considerations which I will try to highlight. In circuit programming has many advantages: It shortens the development cycle – ...
Read more

›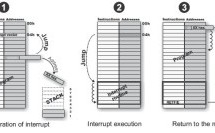 Chapter 3: PIC16F887 Microcontroller The PIC16F887 is a well known product by Microchip. It features all the components which modern microcontrollers normally have. For its low price, wide range of application, high qual-ity and easy availability, it is an ideal solution in applications such as the control of different processes in industry, machine control devices, measurement of different values etc. Some ...
Read more

›
Appendix B: Examples The purpose of this chapter is to provide basic information about microcontrollers that one needs to know in order to be able to use them successfully in practice. This chapter, therefore, does not contain any super interesting program or device schematic with amazing solutions. Instead, the following examples are more proof that program writing is neither a privilege nor a talent issue ...
Read more

›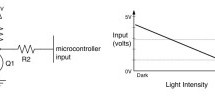 The previous activities showed you how to make the microcontroller activate outputs. This activity demonstrates how to receive inputs from externally connected devices. The input programs also introduce the concept of abstraction—the ability of a program to refer to I/O circuits using assigned variable names rather than their specific hardware addresses. What you should know before starting CHRP related inf ...
Read more

›