Global Positioning System is based on satellite navigation technology. A GPS Receiver provides the accurate location of an object in terms of latitude and longitude. Accurate time calculation with respect to GMT can also be done by using GPS. For more information on different data obtained through GPS, refer GPS Receivers. Here a PIC microcontroller has been interfaced with a GPS module ...
Read more

›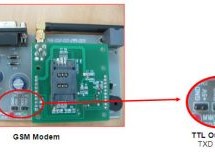 The Global System for Mobile (GSM) communication is the Second Generation of mobile technology. Although the world is moving towards Third and Fourth generation but GSM has been the most successful and widespread technology in the communication sector. GSM technology paved a new way for mobile communication. This project explains the interfacing of a GSM Module with a PIC microcontroller. It also covers a w ...
Read more

›
PIC18F2550 microchip controller time clock circuit based on information from LS20031 GPS module is used as an indicator oversized 4 inch 7-segment display. GPS clock circuit source project owned Swordfish Basic code, libraries and... Electronics Projects, PIC18F2550 GPS Clock Circuit Big Display LS20031 SwordfishBasic "microchip projects, microcontroller projects, pic18f2550 projects, " PIC18F2550 microchip ...
Read more

›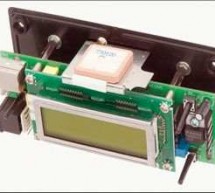 Generally known as PC Tools has prepared a project :) but siliconship in the boat's GPS system tracks the GPS module EM 408 and mikrodenetleric pic18f4550 usb connection to the circuit there also. 2X16... Electronics Projects, GPS Circuit Boats Computer PIC18F4550 Microcontroller "microchip projects, microcontroller projects, " Generally known as PC Tools has prepared a project :) but siliconship in the boa ...
Read more

›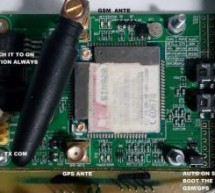 The project is based on a Gsm/Gps/Gprs. Its main function is to detect a illegal entry and communicate its own geographical position using, on the choice, the cellular phone reference system or the GPS. I use the recent product by SIMCOM - SIM908 which operate on 5 - 12 volt dc supply, which makes it work on wide-range dc power supply... Well i still believe that i can burn a code of 21kb into program memor ...
Read more

›
This project focused on creating a simple serial data logger for the Delorme Tripmate (also known as the GPSTripmate). The Tripmate is an older GPS receiver that can be purchased on eBay for <$20. I happen to have one that my family used a couple of years ago and it is still in great shape. It has been sitting in the back of my car for the past four years, so I finally decided to put it to good use. The ...
Read more

›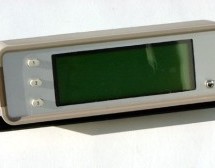 Introduction This circuit is a repeater for GPS data. It is intended to connect to Garmin-38 (and similar) hand held GPS receivers that don't have external antennas. The purpose for the repeater is to allow the GPS to be outside, exposed to the satellite view, and allow the user to see the data below decks at the navigation station. Versions Within the code there is opportunity to easily configure for a 16x ...
Read more

›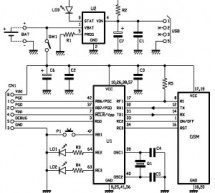 It's no the first time that we present a localizer without GPS. We remake the old device with the cheaper SimCom module SIM900. In the previous post we present the GSM section and now we can present the complete localizator. Introduction This system allows for localization without directly using GPS technology; we are able to locate the desired object fairly precisely by using database availability together ...
Read more

›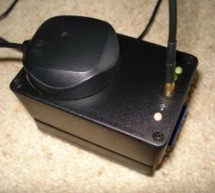 Description This project combines a GPS receiver module, a MicrochipPIC microcontroller and a Secure Digital memory card to make a GPS data logger. With a large capacity and reasonably long battery life it is a very useful device for logging GPS position for example for mapping with OpenStreetMap. In this picture the complete GPS data logger can be seen. On the top right hand side from front to back are: Th ...
Read more

›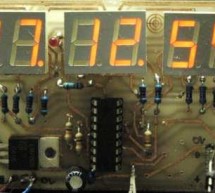 I decided to build a device to permanently display accurate time received from a cheap GPS module installed in my workshop. Having obtained a PIC18F1320 microcontroller for experimentation, I wanted to learn about the new features of the PIC18F range using only minimal hardware to control the display. I am currently using it with the on-chip 8Mhz oscillator only and driving a six digit led display, multiple ...
Read more

›