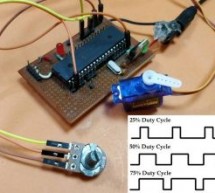 PWM signal generation is a vital tool in every embedded engineers arsenal, they come in very handy for lot of applications like controlling the position of servo motor, switching few power electronic ICs in converters/invertors and even for a simple LED brightness control. In PIC microcontrollers PWM signals can be generated using the Compare, Capture and PWM (CCP) modules by setting the required Registers, ...
Read more

›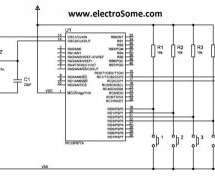 PWM is a technique used to generate analog output signal using digital signals. It is commonly used to control average power delivered to a load, motor speed control, generating analog voltage levels and for generating analog waveforms. CCP Modules are available with a number of PIC Microcontrollers. CCP stands for Capture/Compare/PWM. Using PWM module is far more easier and cost effective than using extra ...
Read more

›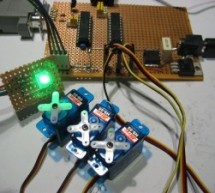 Overview Ever since I made the serial controlled RGB LED PWM driver I've had many requests for an addressable driver.  Well I've finally got round to producing one.  The code is now completed and tested and the prototype boards are fully working. The design process behind this project was to enable anyone with a bit of electronics knowledge to build an array of cheap RGB LED drivers that they can control fr ...
Read more

›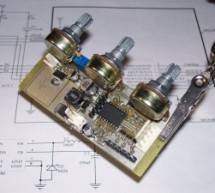 Laser show for poor man Here's another useless but cool looking "must build" gadget for every romantic geek. Let me introduce PIC microcontroller based three axis laser spirograph. Step 1 Gathering stuff Design is quite simple and employs regular parts and components but you are free to change/modify it in way you like. At first prototype I used blank DVD as reflective material but later I discovered more p ...
Read more

›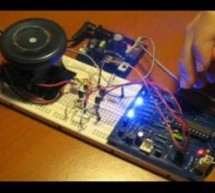 One of the advantages using the Microchip PIC microcontroller Pulse Width Modulation or PWM for short is; this PWM peripheral circuit is designed to control the DC motor using the full bridge mode PWM feature. The PWM peripheral works by supplying the correct signal to the H-Bridge DC motor circuit such as speed controlling and changing the DC motor direction. Therefore on this tutorial we will learn to use ...
Read more

›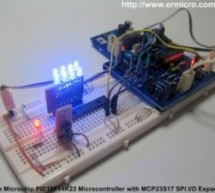 The Serial Peripheral Interface (SPI) is one of the popular embedded serial communications widely supported by many of today's chip manufacture and it considered as one of the fastest serial data transfer interface for the embedded system. Because of its special in/out register configuration, the SPI master device could transfer its data and at the same time it receive a data from the SPI slave device with ...
Read more

›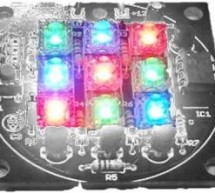 This project is an update to the original RGB LED PWM Driver.  The new version allows the use of either 5mm LEDs or the square bodied Superflux / Piranah style LEDs.  The circuit now uses bipolar transistors rather than MOSFETs which make it more suitable for novice constructors and for the first time this project is available as a kit with all parts required to assemble the PCB including the superflux LEDs ...
Read more

›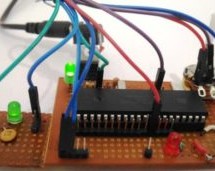 This is our 10th tutorial of Learning PIC microcontrollers using MPLAB and XC8. Till now, we have covered many basic tutorials like  LED blinking with PIC, Timers in PIC, interfacing LCD, interfacing 7-segment, ADC using PIC etc. If you are an absolute beginner, then please visit the complete list of PIC tutorials here and start learning. [caption id="attachment_12853" align="aligncenter" width="600"] Gener ...
Read more

›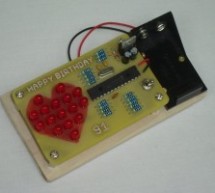 With my Grandma's birthday fast approaching I wanted to put something together that was not too complicated but still sweet enough to make for a cool widget gift. Since fading LEDs never seem to go out of style and grandmas always love to see a heart, putting two and two together here was a no-brainer. The concept for this small birthday present was to create a small heart shape with red LEDs and then to dr ...
Read more

›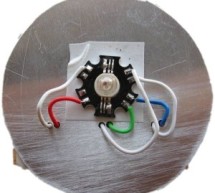 Description As featured in Electronics Weekly Gadget Freak (20/02/2008) The main reason I made this version is that I wanted to fit it in to the base of an Ikea Mylonit lamp. This lamp is made entirely from glass and has a small recess in the base with an entry for the power lead.  Since it had nowhere to fit a separate power connector but did have a slot for a power lead to pass in to the base, I needed to ...
Read more

›