Tiny Bootloader This is a bootloader for the Microchip PIC microcontrollers. It is the smallest bootloader, taking less than 100 words of program space; Supports families of PIC devices: 16F, 18F, dsPIC30 (those devices that support self-programming) Does not support yet PIC24, dsPIC33, PIC18xxJyy Download Tiny PIC Bootloader Features of the firmware Size of only 100 words; (all versions, for 16F,18F,dsPIC ...
Read more

›
$15.00 BASIC Computer? Imagine a microcontroller that you can connect a serial terminal up to to get an ok prompt? What would happen if you changed one of the control registers can I see the effect straight away? Is it really possible to download programs onto this chip from the Internet and run them? Can I create a program and have it run at reset? Do I only need a serial link and two capacitors to get the ...
Read more

›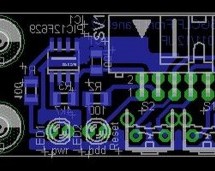 Description This is a simple circuit with two buttons and two LEDs to control the D945GCLF Intel motherboard. Both power and reset buttons are included as well as hard disc activity  LED and power status LED. The special feature included is the sleep effect of Apple laptops on the power LED! Design and Implementation The design goals were: simple to connect to the motherboard; power button; the reset button ...
Read more

›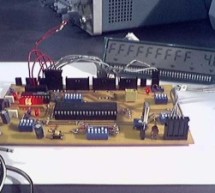 What's this? The circuit here described is a simple 4x5 keypad that can be used in particular with the PIC 16F877 microcontroller, for which it has been designed considering a supply of 5V, 16F877 I/O pins leakage current, the voltage level recognized as a high or low state while in TTL or ST mode, etc.. Since this circuit is quite simple, and the resistors' value not critical, it should be suitable for oth ...
Read more

›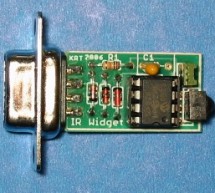 Simple IR capture for multitasking operating systems The IR Widget captures the infrared signals used by remote controls. It operates in a way that makes it compatible with modern multitasking operating systems. It is able to determine the carrier frequency and demodulate the carrier in the digital or analog domain. The captured information can be used to view, recognize or reproduce the signal. The hardwar ...
Read more

›