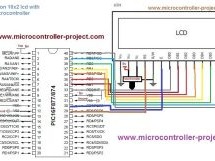 Displaying moving or scrolling text on lcd(16×2,8×1,16×4,8×2,16×1,20×1,20×2 etc) is very easy using any microcontroller. You just need to know how to efficiently use 16×2 lcd commands. In this project i am using pic 16f877 microcontroller to display text and then scroll it on the 16×2 lcd. The lcd which i am using is 16×2. Where 16 represents number of coulombs and 2 represents number of rows. Text which i ...
Read more

›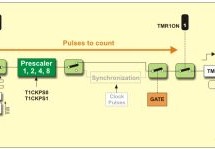 While working with microchip pic microcontrollers i came across a situation where custom delay is required in seconds. I was working with pic18f4580 microcontroller, Mplabx ide and xc8 compiler. I know that __delay_ms() and __delay_us() macros do exists for generating delays. But i want to see how the timer configuration is done for one second delay. I want to go through the whole process by my self. I read ...
Read more

›
PicKit2 is a programmer designed by Microchip to program its pic microcontrollers. PicKit2 supports many 8-bit pic microcontroller series. PicKit2 supports almost all Pic-10/12/16/18/24 and dspic-30/33 flash series microcontroller's. Pickit 2 is an ICSP (In-circuit serial programmer) programmer. In icsp interface, microcontroller can be programmed while its working in the circuit. An icsp programmer uses 5 ...
Read more

›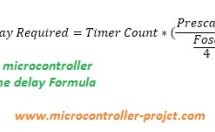 This is advance tutorial on blink/toggle led with pic microcontroller using pic microcontroller timers. I am going to teach you how to toggle led on specific delay time generated using timers of pic micrococntroller. This tutorial is not limited to only toggling led, it can be utilized at many other places. Like generating an event after specific delay, triggering a signal after specific time, reading data ...
Read more

›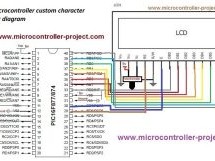 Here is a simple project on how to build/generate/make custom characters in 16×2 lcd and then print/display them on lcd using microchip pic16f877 microcontroller. Character lcd contains a set of ascii characters and some Chinese characters in their controllers. We invoke the ascii characters present in the ram for displaying them on lcd. But if we want to display some special characters, symbols or similes ...
Read more

›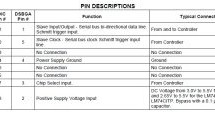 In this post i am going to interface LM74 temperature sensor with Pic18f452 microcontroller. LM74 is a temperature sensor by Texas Instruments. It comes with an SPI (Serial Peripheral Interface) interface. You can operate it in SPI (Serial Peripheral Interface) mode. A processor/microcontroller can read temperature reading from LM74 at any time. LM74 provides resolution of up to 0.0625 degree Centigrade. It ...
Read more

›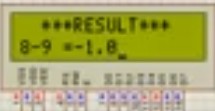 Calculator with Pic 16f877 microcontroller is a comprehensive project. Comprehensive in the way that code is lengthy and logical. It will be hard for newbies to understand the code and circuit components interface with pic microcontroller. I will try to explain each and every thing about code and circuit thoroughly. The project covers all the aspects of programming and interfacing of 16×2 character lcd and ...
Read more

›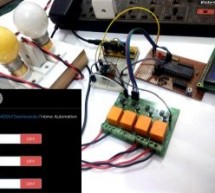 Home Automation has always been inspiring projects for most of us. Toggling an AC load from the comfort of our chairs or bed of any room without reaching for the switch in another room sounds cool doesn't it!!. And now in the era of IoT, thanks to the ESP8266 module which made it easy to control anything from anywhere in the world. In this IoT based project, we will use Adafuit IO to control Home appliaces ...
Read more

›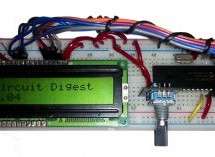 A Rotary encoder is an input device which helps the user to interact with a system. It looks more like a Radio potentiometer but it outputs a train of pulses which makes its application unique. When the knob of the Encoder is rotated it rotates in form of small steps which helps it to be used for stepper/Servo motor controlling, navigating through a sequence of the menu and Increasing/decreasing the value o ...
Read more

›
From the assembly line of automobile manufacturing industries to the telesurgery robots in space, Robotic Arms are to be found everywhere. The mechanisms of these robots are similar to a human which can be programmed for similar function and increased capabilities. They can be used to perform repeated actions faster and accurate than humans or can be used in harsh environments without risking human life. We ...
Read more

›