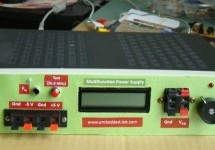 One important parameter in embedded system designing is power consumption. This parameter is directly related to the battery lifetime, if the system is to be powered from a battery. In order to determine the power rating of your designed system, you need to know how much current the system draws from the source at a given voltage. While working on my projects, I usually measure current by placing an externa ...
Read more

›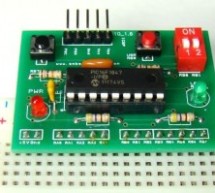 Because of their compact size, ease of use and many built-in peripherals, the 18-pin PIC16F series processors (PIC16F628A, PIC16F88, and now PIC16F1827/47) have always been my favorite microcontrollers. Many of my projects and tutorials written in this blog also use PIC16F628A and PIC16F1827 microcontrollers. As I will be using them more in the future too, I thought of making some PCB versions of my breadbo ...
Read more

›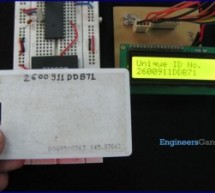 RFID (Radio Frequency Identification and Detection) is widely used everywhere from highly secured defense laboratories to school attendance system. By employing RFID, much secured entry systems can be developed without incurring huge costs. These are the reasons of excessive use of RFID technology. In this article, interfacing of an RFID reader module has been explained with PIC18F4550. The USART interrupt, ...
Read more

›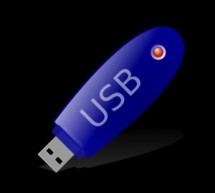 Introduction This page describes a project a colleague and I completed between September, 2000 and March, 2001 as part of the Engineering Physics degree program at the University of British Columbia.   In summary this project involved building a USB device using the PIC 16C745 microprocessor from Microchip.  The USB device consisted of a microphone, the microprocessor and other hardware and the device sent ...
Read more

›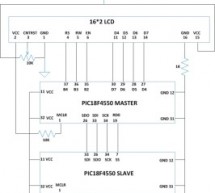 The Serial Peripheral Interface (SPI) is a high speed, synchronous, serial communication standard. This communication protocol is basically a Master – Slave implementation where the master device controls the clock based on which the slave devices operate. The master communicates with a slave or a number of slaves in a system through the SPI bus. The SPI bus requires a minimum of three wires including SDO ( ...
Read more

›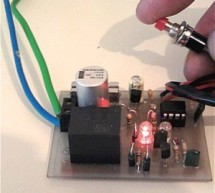 Project Summary Build yourself a single shot Pic Micro Controlled by stable Relay FEATURES 1. One touch activated for on or off 2. Open connections for other sensors 3. 10 -12 volt operation 4. Led indicators for on off status 5. Can be Rf controlled 6. Can be serially controlled 7. All code Flow charts included 8. All circuit boards layouts, schematics, c code, precompiled hex files included Project Descri ...
Read more

›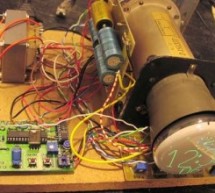 Powersupply and CRT deflection and microcontroller test circuit. I was lucky to purcase two used but working DG7 tubes and a transformator cheap, one from Mullard and one from Phillips. Other CRT Cathode Ray Tube types can be used, you can even rip one from an old and maybe dead oscilloscope, then you also get the powersupply and stuff, if you are lucky the deflection amplifiers also work :-) Then your own ...
Read more

›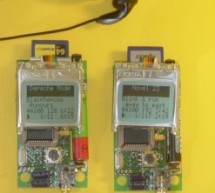 The EchoMp3 is a small DIY* MP3 player. It's cheap and of excellent quality. 64, 128, 256, 512MB and 1, 2, 4 GB MMC and SD(HC) cards used as storage. FAT (FAT16) and FAT32 supported. Low power operation with a single AAA (HR03) 1V2 Ni-Mh battery. Runs on a 18LF452 or 18LF458 at 20 MhZ. Up to 256 kBps bitrate at 44,1 kHz supported. VBR may peak at 320 kBps. ID3 v2.3 tags supported. Full user control (volume, ...
Read more

›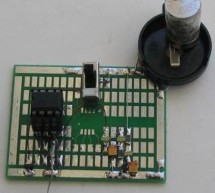 You can add this circuit to all sorts of projects that require on-off control. Our design allows up to 4 touch sensors using a PIC12F629. The output of each touch sensor is active LOW and this can be connected to an additional circuit to control a LED, motor or relay etc. The photo of the project shows one output with the two LEDs connected in series to produce an infinitely high input impedance so that one ...
Read more

›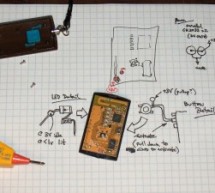 What This Is This project is for a small electronic unit that allows the user to sense the presence and relative signal strength of wireless hotspots. It can be worn as a pendant or carried in a pocket. It is "always on" and communicates the presence and signal strength of an in-range hotspot by way of sequences of pulses - like a heartbeat you can feel. The stronger and faster the "heartbeat", the stronger ...
Read more

›