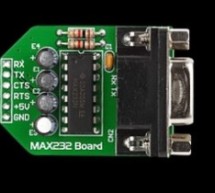 This post provides the software UART (Bit Banging) code for PIC12F675 microcontroller (e-g to connect PIC controller with PC using serial adapter). As we know, PIC12F675 microcontroller doesn't have built in UART module, so we can create UART functionality in it's software. This post provides the details of how to program software UART functionality in PIC12F675. This code is written in C language using MPL ...
Read more

›
Servo systems use the error sensing negative feedback method to provide precise angular motion. Servo Motors are used where precise control on angular motion is needed. Servo motors are widely used in the field of Robotics to design robotic arms, palms, legs and so on. They are also used in RC toys like RC helicopter, airplanes and cars. The interfacing of servo motor using PIC microcontroller has been expl ...
Read more

›
How to interpret the direction of rotation from a digital rotary switch with a PIC The objective for this Instructable is to illustrate how to interface a digital (quadrature coded) rotary switch with a microcontroller. Don't worry, I'll explain what quadrature coded means for us. This interface and the accompanying software will allow the microcontroller to recognize the direction of rotation for each mo ...
Read more

›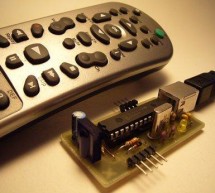 ow that we listen to MP3s, and watch XVIDs or x264s, a computer is the entertainment center in at least one room of most homes. Unless you have a special HTPC, though, you're probably stuck using the keyboard to pause, change the volume, and fast-forward through annoying Mythbusters recaps. PC remote control receivers range from ancient serial port designs (who has one?) to USB devices not supported by popu ...
Read more

›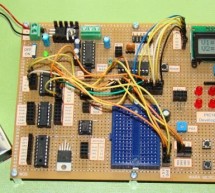 Potentiometers find applications in many electrical devices. For example, a light dimmer uses a potentiometer to control the brightness of lamps. In amplifiers, they are used to control the output volume of the music, or change the bass level. In an adjustable power supply we see potentiometers to vary the output voltage and current. In a frequency generator, they are used to control the duty cycle and freq ...
Read more

›
Both, Parallel and Serial modes of communication have certain advantages and disadvantages over one another. The serial communication is a preferred option due to its ability of long distance communication with error detection capability. The microcontrollers consist of an inbuilt hardware unit known as USART (Universal Synchronous Asynchronous Reception and Transmission) to facilitate serial transfer of da ...
Read more

›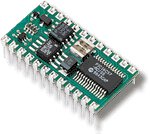 Introduction By combining a PIC microcontroller or Basic Stamp II with a few passive components it is not difficult to construct your own knob box, trigger box, or other MIDI input device. A knowledge of electronics may be required for interfacing to some sensors. Both the Stamp and PIC provide an economical (under US$100) entry point into the world of alternative MIDI controllers. This page was created to ...
Read more

›
The EchoMp3 is a small DIY* Audio player. Mp3, Wav, Ogg-Vorbis, Wma and Mid formats are supported. 4, 8, 16 GB SDHC cards used as storage. FAT (FAT16) and FAT32 supported. Low power operation with two AA (HR6) 1V2 Ni-Mh batteries. Power input range is +2.4V ... +3.0V Runs on a PIC18F46K20 at 64 MhZ. Up to 320 kBps bitrate CBR  and VBR at 44,1 kHz supported. ID3 v2.3 tags supported. Full user control (volume ...
Read more

›
Global Positioning System is based on satellite navigation technology. A GPS Receiver provides the accurate location of an object in terms of latitude and longitude. Accurate time calculation with respect to GMT can also be done by using GPS. For more information on different data obtained through GPS, refer GPS Receivers. Here a PIC microcontroller has been interfaced with a GPS module to extract its posit ...
Read more

›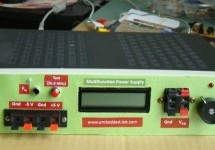 One important parameter in embedded system designing is power consumption. This parameter is directly related to the battery lifetime, if the system is to be powered from a battery. In order to determine the power rating of your designed system, you need to know how much current the system draws from the source at a given voltage. While working on my projects, I usually measure current by placing an externa ...
Read more

›