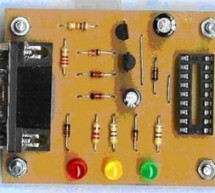 Which types of PIC microcontrollers and EPROM's are supported? You can use this PIC-Burner for PIC12C50x, PIC12F62x, PIC16FFxx, PIC16F62x and EEPROM 24Cxx. This PIC-Programmer was tested with PIC12C508 (A), PIC12C509 (A), PIC12F629, PIC12F675, PIC16F84A, PIC16F627, and PIC16F628. The PIC-programmer is easy to build and compact. 3 LEDs indicates the state of the burning-process. Red: burning, yellow: clock-s ...
Read more

›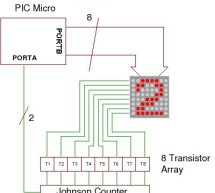 Driving a 64 LED dot matrix LED display is quite simple and just requiresONE TRICK! Here you can find out how to drive an led dot matrix with 64 LEDs (8 rows by 8 columns - 8x8 display) or less e.g. 35 LEDs (7 rows by 5 columns - 5x7 dot matrix). However the principle remains the same for larger displays - you may need more processing power and driver circuitry though. It uses persistence of vision to let y ...
Read more

›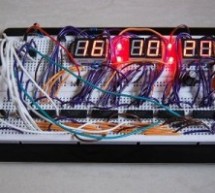 Small LED dot matrix development board I was very busy for the past two months so this blog just didn't move. As you may know, the LED dot matrix display is my favorite device. I have designed a small development board for testing my led dot matrix related programs. The PCB is single sided so I can make it at home. Most of the components are SMD to keep small footprint of the board. The PCB size: 58.4mm x 4 ...
Read more

›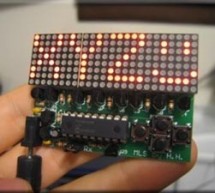 Here you can find out how to drive an led matrix with 64 LEDs (8 rows by 8 columns - 8x8 display) or less e.g. 35 LEDs (7 rows by 5 columns - 5x7 dot matrix). It uses persistence of vision to let you drive the 64 led matrix with only 10 microcontroller outputs! Normally you would need 64 outputs for 64 LEDs but by using multiplexing and a helper chip you can get away with 10. LED Display multiplexing simply ...
Read more

›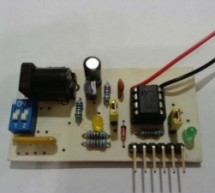 This post provides the interrupt based software UART (Bit Banging) code for PIC12F675 microcontroller. As we know, PIC12F675 microcontroller doesn't have built in UART module, so we can create UART functionality in it's software. This post provides the details of how to program software UART functionality in PIC12F675. This code is written in C language using MPLAB with HI-TECH C compiler. You can download ...
Read more

›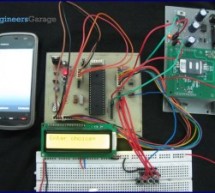 The Global System for Mobile (GSM) communication is the Second Generation of mobile technology. Although the world is moving towards Third and Fourth generation but GSM has been the most successful and widespread technology in the communication sector. GSM technology paved a new way for mobile communication. This project explains the interfacing of a GSM Module with a PIC microcontroller. It also covers a w ...
Read more

›
PICkit 2 Introduction: There are many PIC programmer available, commercial and DIY devices. As Microchip introduces the new microprocessors the programming software got to be updated accordingly playing catch-up with the PIC manufacturer. That is the root of the problem with third-party PIC programmers. Microchip's PICkit 2 is the low cost ICSP programmer for Flash PICs with USB interface introduced ...
Read more

›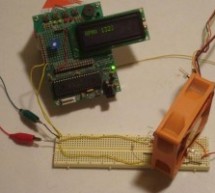 A tachometer is a tool that mechanics or engineers in general use very often. A normal tachometer will be able to tell you how fast something is moving in a complete rotation. A good example is on cars, you will see a tachometer counting the RPMs of your engine. With the new smaller microcontrollers and some simple circuitry, it's actually very easy to build your own digital tachometer. This tutorial will m ...
Read more

›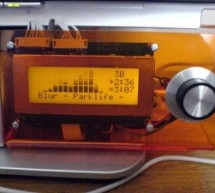 Hi everybody Ages and ages ago, I posted this and many people said they'd like a guide. So here it is! This is a guide for making an LCD that connects to your computer using USB, primarily intended to be external. You can see mine here. To make the board smaller, it doesn't have the GPOs. This thread should also be used for suggestions on how to improve the circuit, add new features, and fix bugs in the fir ...
Read more

›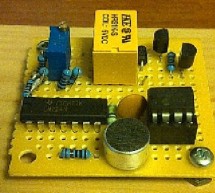 How to make a Clap-Clap on / Clap-Clap Off switch circuit! Hi all! This instructable not only gives the reader the information needed to create a clap-clap on/clap clap off switching circuit, but the logic used to make a hardware-only clap-on, clap off circuit.  More information on a hardware-only version can be found in the final section of this instructable. This circuit employs some very simple and cheap ...
Read more

›