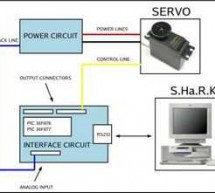 Servo motor control unit to control two's. While the other one circuit pic16F877 16f876 circuits based on the communication with the computer via RS232 serial port is doing. Kazırl backed by Assembly PCB software and schema files are made ​​with eagle. Servo interface circuit can translate the servo commands, sent through serial connection, to the servo control signal. Using a microcontroller (PIC micro) to ...
Read more

›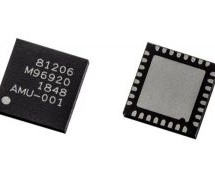 Latest Generation II Motor Predriver Offers More Flash Memory, LIN Interface And Easy Sensor Integration. Melexis announces the latest addition to its generation II embedded motor driver product portfolio for automotive applications, with the release of the MLX81206. This single-chip solution with 64 KB Flash memory offers higher integration with the ability to drive BLDC motors from 100 W to 1,000 W. The M ...
Read more

›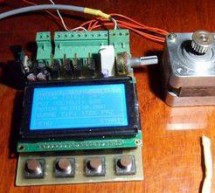 Unipolar stepper motor driver circuit lcd graphics display control PIC18F4520 GLCD with WG12864B is provided. To the use of MOSFETs in the output irfz44 12-24 volts engines can take up to 4.5 amps. Take...Electronics Projects, PIC18F4520 Unipolar Stepper Motor Driver Circuit "microchip projects, microcontroller projects, " Unipolar stepper motor driver circuit lcd graphics display control PIC18F4520 GLCD wi ...
Read more

›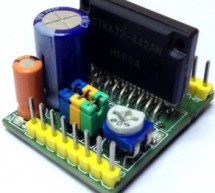 Unipolar stepper motor driver can drive unipolar motor up to 3.5A and supply range 10 To 50V DC. The board has been designed using STK672-442AEN IC.  The STK672-442AN is a hybrid IC for use as a unipolar, 2-phase stepper motor driver with PWM current control and Micro-stepping. Features Supply Up to 50V DC Input Logic Supply 5V DC Input Load Current 3.5Amps Stepper Motor: 5 Wires, 6 Wires, 8 Wires (Unipolar ...
Read more

›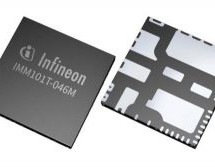 Infineon Technologies AG introduces smart IPM motor controllers featuring full hardware and software integration needed for BLDC motor drives of up to 80W without heatsink. The new iMOTION™ IMM100 series combines the motor controller IC and a 3-phase inverter stage in a single, highly compact 12 x 12 mm 2 PQFN package. This combination enables BOM count and PCB size reduction, thus lowering system cost. The ...
Read more

›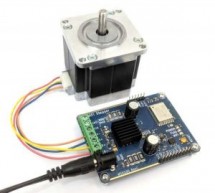 Control over Wifi and enable IoT interface for any stepper motor all the way up to 85V and 10A rms. Wi-Fi Stepper is a feature-packed, easy-to-use, stepper motor controller accessible over Wi-Fi. It can handle small to big stepper motors under high current. You can send crypto-secured commands over Wi-Fi from a computer, phone, or any other platform. Integration with other controllers is possible using the ...
Read more

›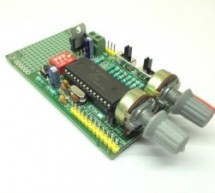 This project made using MC3PHAC from NXP Semiconductor. The project generates 6 PWM signals for 3 Phase AC Motor controller. It's very easy to make professional VFD combining with Intelligent Power Module (IPM) or 3 Phase IGBT/MOSFET with Gate driver. The board provides 6 PWM signals for the IPM or IGBT Inverter and also brake signal. Also this board works in stand-alone mode and doesn't require any softwar ...
Read more

›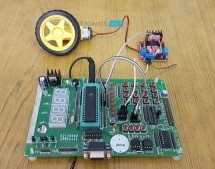 In this project, we will learn about L293D and L298N Motor Drivers and also about Interfacing DC Motor with 8051 Microcontroller with the help of both L293D and L298N. When we talk about controlling the robot, the first thing comes into the mind is controlling DC motors. Interfacing DC motor to the microcontroller is very important concept in Robotic applications. By interfacing DC motor to the microcontrol ...
Read more

›
Stepper motor is brushless DC motor, which can be rotated in small angles, these angles are called steps. Generally stepper motor use 200 steps to complete 360 degree rotation, means its rotate 1.8 degree per step. Stepper motor used in many devices which needs precise rotational movement like robots, antennas, hard drives etc. We can rotate stepper motor to any particular angle by giving it proper instruct ...
Read more

›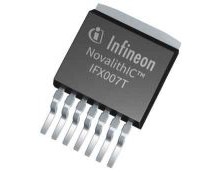 Infineon Technologies is launching the IFX007T NovalithIC™ motor driver for industrial applications. The IFX007T smart half-bridge provides an easy and efficient way to drive brushed and brushless motors, integrating a p-channel high-side MOSFET, an n-channel low-side MOSFET and a driver IC into one package. Along with a microcontroller and power supply, no other devices are necessary to drive a motor. For ...
Read more

›