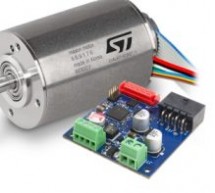 The EVALKIT-ROBOT-1 is a plug-and-play solution aimed to help users easily approach the world of precise positioning and high-end motion in servo drives and robotics. A maxon 100-Watt BLDC motor with built-on 1024-pulse incremental encoder is included in the kit, embodying the company's expertise in magnetic design in motors that ensures smoothness and balance to allow fine control even at l ...
Read more

›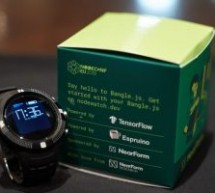 While Python currently sits atop the throne of the most popular programming language in the world, languages like javascript have been creeping around the throne with different frameworks and APIs that have taken the language beyond use of web development. This was evident in Espruino as it opened up the doors to the use of javascript in programming microcontrollers. The succes ...
Read more

›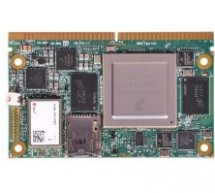 iWave systems recently launched a new SMARC System on Module (SOM) based on the powerful NXP® i.MX 8QuadMax applications processors. This high performance SOM features an intelligent blend of MPUs+MCU power in a single device and integrates heterogeneous multicore 64 bit ARM® processors (Dual Cortex® [email protected] 1.8 GHz + Quad Cortex® A53 @ 1.2 GHz and Dual Cortex® -M4F @ 266 MHz), targeted for applications t ...
Read more

›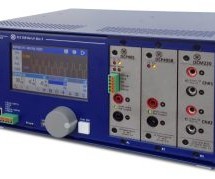 EEZ teams recently announced their latest project; the EEZ Bench Box 3 (BB3). The Bench Box 3 which is a FOSS and open hardware programmable power supply concept was designed to serve as a successor to EEZ's H24005, with the aim of providing a power supply with better modularity, higher capacity, and functionality while preserving openness, and rich software support, all at a reasonable ...
Read more

›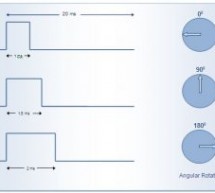 Servo systems use the error sensing negative feedback method to provide precise angular motion. Servo Motors are used where precise control on angular motion is needed. Servo motors are widely used in the field of Robotics to design robotic arms, palms, legs and so on. They are also used in RC toys like RC helicopter, airplanes and cars. The interfacing of servo motor using PIC mi ...
Read more

›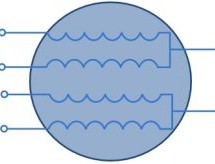 A Stepper Motor is a brushless, synchronous DC motor which divides a full rotation into a number of steps. For detailed information on working, types and stepping modes, refer the article on Stepper Motors. Here the operation of a unipolar Stepper motor with PIC18F4550 microcontroller has been explained. As stated earlier, a Stepper motor rotates step by step. Each stepper ...
Read more

›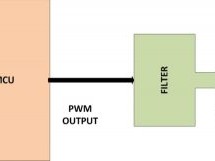 Pulse Width Modulation (PWM) is a technique in which the width of a pulse is modulated keeping the time period of the wave constant. One cycle has a fixed time period called 'Period' and a varying on time called 'Duty cycle'. The entire wave can have two voltages levels either logic 0 or logic 1. The PWM wave is very useful in the digital systems, since this can be used to generate different voltage values ...
Read more

›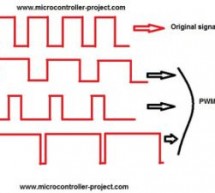 Here is a simple project on how to control fan or dc motor speed with microchip pic16f877 microcontroller. There are numerous ways to control the speed of motor(or fan). Varying current, voltage and resistance etc. But when it comes to controlling the speed using microcontrollers. Then the PWM (Pulse width modulation) technique is most effective one. Pulse width modulation reduces the direct current/voltage ...
Read more

›
From the assembly line of automobile manufacturing industries to the telesurgery robots in space, Robotic Arms are to be found everywhere. The mechanisms of these robots are similar to a human which can be programmed for similar function and increased capabilities. They can be used to perform repeated actions faster and accurate than humans or can be used in harsh environments without risking human life. We ...
Read more

›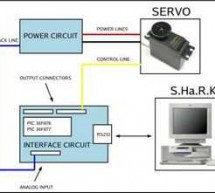 Servo motor control unit to control two's. While the other one circuit pic16F877 16f876 circuits based on the communication with the computer via RS232 serial port is doing. Kazırl backed by Assembly PCB software and schema files are made ​​with eagle. Servo interface circuit can translate the servo commands, sent through serial connection, to the servo control signal. Using a microcontroller (PIC micro) to ...
Read more

›