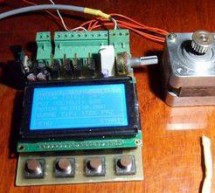 Unipolar stepper motor driver circuit lcd graphics display control PIC18F4520 GLCD with WG12864B is provided. To the use of MOSFETs in the output irfz44 12-24 volts engines can take up to 4.5 amps. Take...Electronics Projects, PIC18F4520 Unipolar Stepper Motor Driver Circuit "microchip projects, microcontroller projects, " Unipolar stepper motor driver circuit lcd graphics display control PIC18F4520 GLCD wi ...
Read more

›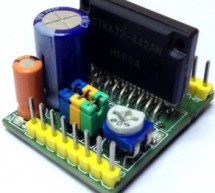 Unipolar stepper motor driver can drive unipolar motor up to 3.5A and supply range 10 To 50V DC. The board has been designed using STK672-442AEN IC.  The STK672-442AN is a hybrid IC for use as a unipolar, 2-phase stepper motor driver with PWM current control and Micro-stepping. Features Supply Up to 50V DC Input Logic Supply 5V DC Input Load Current 3.5Amps Stepper Motor: 5 Wires, 6 Wires, 8 Wires (Unipolar ...
Read more

›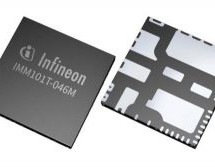 Infineon Technologies AG introduces smart IPM motor controllers featuring full hardware and software integration needed for BLDC motor drives of up to 80W without heatsink. The new iMOTION™ IMM100 series combines the motor controller IC and a 3-phase inverter stage in a single, highly compact 12 x 12 mm 2 PQFN package. This combination enables BOM count and PCB size reduction, thus lowering system cost. The ...
Read more

›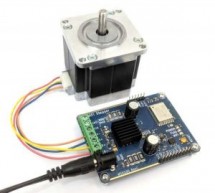 Control over Wifi and enable IoT interface for any stepper motor all the way up to 85V and 10A rms. Wi-Fi Stepper is a feature-packed, easy-to-use, stepper motor controller accessible over Wi-Fi. It can handle small to big stepper motors under high current. You can send crypto-secured commands over Wi-Fi from a computer, phone, or any other platform. Integration with other controllers is possible using the ...
Read more

›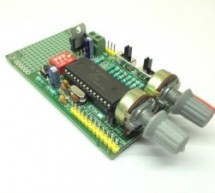 This project made using MC3PHAC from NXP Semiconductor. The project generates 6 PWM signals for 3 Phase AC Motor controller. It's very easy to make professional VFD combining with Intelligent Power Module (IPM) or 3 Phase IGBT/MOSFET with Gate driver. The board provides 6 PWM signals for the IPM or IGBT Inverter and also brake signal. Also this board works in stand-alone mode and doesn't require any softwar ...
Read more

›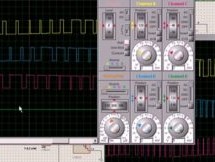 Three Phase Motor Drive Using Space Vector Pulse Width Modulation Technique (SVPWM): The space vector pulse width modulation is a technique, which is used for driving the motor at differentfrequencies. In recent years, different pulse width modulation techniques are used for driving the ac motors, such as sine wave pulse width modulating (SPWM), unipolar pulse width modulation (UPWM). In these techniques, f ...
Read more

›
DC MOTOR INTERFACING WITH 8051 MICROCONTROLLER: In many projects of embedded systems, we may need to control a DC motor using controller.  It is not good to connect DC motor directly to the microcontroller. Since the maximum current that can be sink from 8051 microcontroller is 15 mA at 5v. But a DC Motor needs much more currents. It also needs more voltages as 6v, 12v, 24v etc., (depending upon the type of ...
Read more

›
STEPPER MOTOR INTERFACING WITH 8051 MICROCONTROLLER: Stepper motors are type of DC motors. Stepper motor has multiple electromagnetic coils that are arranged in group called phases. Motor rotates when particular phase is energized. One step rotation occurs at a time by energizing a particular coil. We can also control the speed of motor. It can be interfaced with 8051 microcontroller but the same case is he ...
Read more

›
servo motor interfacing WITH 8051 MICROCONTROLLER: This article is about interfacing of servo motor with 8051 microcontroller. You will learn how to interface and control this motor using 8051 microcontroller. Servo motors are used in robotics, embedded systems and industries because they are very precise and reliable. They are used to operate remote control toy cars, airplanes or robots. Their motion can b ...
Read more

›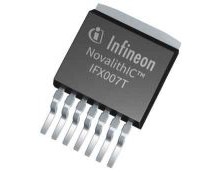 Infineon Technologies is launching the IFX007T NovalithIC™ motor driver for industrial applications. The IFX007T smart half-bridge provides an easy and efficient way to drive brushed and brushless motors, integrating a p-channel high-side MOSFET, an n-channel low-side MOSFET and a driver IC into one package. Along with a microcontroller and power supply, no other devices are necessary to drive a motor. For ...
Read more

›