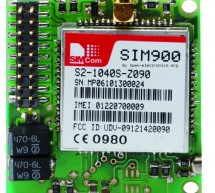 One of the strongest trend we have seen this year at CES2015 is, as you can imagine easily, the IoT (Internet of Things) development. Consequently, the most important component needed is the "connection and communication" module that enables the remote interaction between the device and "the community" via internet. Here we will sum up the various possibilities you can use to connect your controller using d ...
Read more

›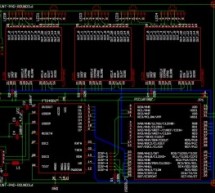 This is an ongoing project to control a number (currently 5) of Lamina Atlas high power (350-500mA) LEDs. Current progress includes: PCB artwork (in Eagle) with connections for 5 RGB LEDs. Firmware for a Microchip PIC16f887 microcontroller to interface between the FTDI 245R USB chip and a number of Texas Instruments TLC5940 constant current LED drivers. Python ctypes interface to libftdi. A simple Python in ...
Read more

›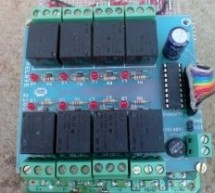 Hi Friends, I hope everyone had a rocking New year I was suppose to give you all a New year gift uploading a new project, but unfortunately it got delayed 'coz I was busy with my *personal life* One of our site member, Jeswanth kumar (jeswanthmg ) has submitted his project to me just before the new year eve. It took a little time for me to review this project. Project is titled "Industrial and Domestic Time ...
Read more

›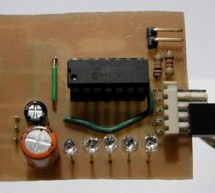 As a fan of taking my dihydrogen monoxide in straight, uncut, uncorrupted liquid form, I purchased a six stage reverse osmosis filter some years ago. My filter is a few years old now, and the super calcium enriched water we have in Michigan has taken its toll. The filter used to shut off when the production tank was full. However, the filter has recently developed a leak in the auto shutoff valve, so it's c ...
Read more

›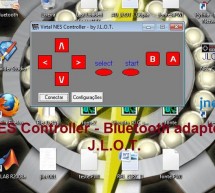 How to adapt a NES clone controller to bluetooth I bought a Wireless Bluetooth RS232 TTL Transceiver Module from DX (SKU 80711) and wonder what i can do with it. So, I'm realy nostalgic and decided to build a NES clone crontoller to bluetooth adapter, because, by this way I could play again that amazing games that we all remenber. A important thing I need to highlight is that in my city is so dificult to fi ...
Read more

›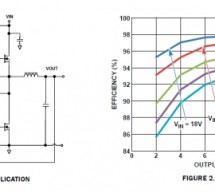 Key Features Wide input voltage range: 4.5V to 60V Wide output voltage range: 0.6V to 54V Light-load efficiency enhancement Low ripple diode emulation mode with pulse skipping Programmable soft-start Supports prebiased output with SR soft-start Programmable frequency: 100kHz to 2MHz External sync PGOOD indicator Forced PWM Adaptive shoot-through protection No external current sense resistor Use lower MOSFET ...
Read more

›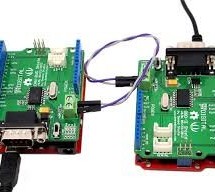 The SPI module is available with a number of the PIC compliant MCUs. The mikroC PRO for PIC provides a library (driver) for working with mikroElektronika's CANSPI Add-on boards (with MCP2515 or MCP2510) via SPI interface. The CAN is a very robust protocol that has error detection and signalization, self–checking and fault confinement. Faulty CAN data and remote frames are re-transmitted automatically, simil ...
Read more

›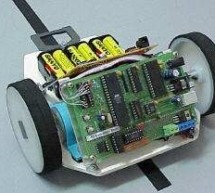 Use a C-52 EVB for simple robot experiments. Build a simple two wheels robot with L293D H-Bridge driver and IR sensors. Write a C program controls robot tracked with black tape. Fun with Ving-Peaw Competition 2543, course layout, day-by-day changed rule and scoring also included! Introduction One of my student has made a disgraceful robot that used two stepper motors and with a simple IR sensor. Yes, above ...
Read more

›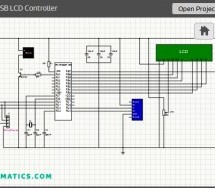 This project is a USB Generic Human Interface Device (HID) device based on a PIC microcontroller. It is a USB interface for alphanumeric LCD display where the user as desired can program it. USB interface is implemented by using PIC18F2550 microcontroller ideal for low power (nanoWatt) and connectivity applications that benefit from the availability of three serial ports: FS-USB (12 Mbit/s), I2C and SPI (up ...
Read more

›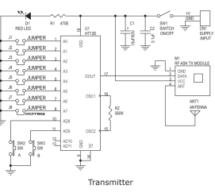 RF Based DC Motor Direction Controller project provides an easy way to control the direction of your DC Motor connected to the receiver. This project has been design around HT12E and HT12D encoder / decoder chips from Holtek. With jumper selectable address on the receiver and transmitter we can control multiple motors in one area without interference with one remote. Application Remote Motorized Volume Cont ...
Read more

›