Synchronous four-switch buck-boost controller suits transport and medical use A 150V high efficiency four-switch synchronous buck-boost DC/DC controller, the LTC3777, by Analog Devices operates from input voltages above, below or equal to the regulated output voltage and had an efficiency of up to 99 per cent. The Power by Linear DC/DC controller has an input voltage of 4.5 to 150V and operates from a high ...
Read more

›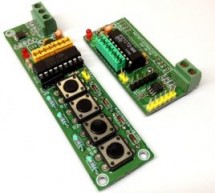 4 Channel 2 core twisted pair remote controller built using PT2262, PT2272-M4 IC from Princeton technology and MAX485 IC from Maxim. PT2262 is an Encoder (Transmitter), PT2272-M4 Decoder (Receiver) and MAX485 works as bridge for twisted pair communication between encoder and decoder. The receiver provides 4 channel Momentary outputs. All outputs are TTL level and can be interfaced with other circuits or rel ...
Read more

›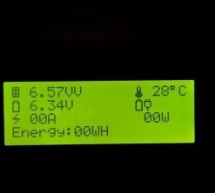 In this post we will briefly discuss about MPPT Based Charge Controller Using Pic Microcontroller. Photovoltaic is one of the renewable energy resources that recently has become broader in nowadays technology.  The electricity generations of photovoltaic (PV) panels are strongly related with insolation and temperature. The insolation and temperature are not stable, since the electricity generations of the P ...
Read more

›
Theory of operation In series thermocouple soldering iron have a thermocouple in series with their heating element and thus only have two connections (actually one more which is electrically connected to the tip for ESD purposes). When a voltage is applied to the two terminals the tip heats, when unpowered the thermocouple voltage can be read. This controller uses a skipped variable puls modulation to keep ...
Read more

›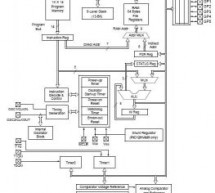 Our efforts in this project were to create a version of a Microchip mid-range PIC microcontroller in verilog to run on an Altera DE2 board.  It was primarily planned to create a machine that would follow a set of pre-determined instructions and perform computation, interpretation, and control of input and output ports.  In order to prove that there was actually a processor under the hood we decided to have ...
Read more

›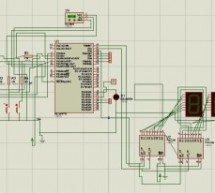 In This Post we discuss about How to build a Refregirator Temperature Controller using Microcontroller. This Project is Development of Thermo meter project. Suggested Page>> MIcrocontroller Based Thermo meter project Mainly we use Mikro C Programming Language in this Project and ISIS Proteus Software use for testing Purposes. How to Work Refregirator Temperature Controller. You know about Refregirator ...
Read more

›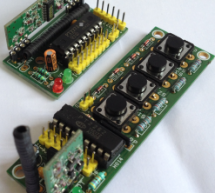 4 Channel RF remote built using PT2262 and PT2272-M4 IC from Princeton technology. PT2262 used as Encoder (Transmitter) and PT2272-M4 Decoder (Receiver) ICs are heart of the project. The receiver provides 4 channel Momentary outputs. All outputs are TTL level can be interface with other circuits or relay board. Transmitter works with 5V to 12V DC. Receiver works with 5V DC. When any of SW1-SW4 (S1-S4) tact ...
Read more

›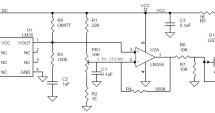 Heat activated cooling fan controller is a simple project which operates a brushless fan when the temperature in a particular area goes above a set point, when temperature return normal, fan automatically turns off. The project is built using LM358 Op-amp and LM35 temperature Sensor. Project requires 12V DC supply and can drive 12V Fan. This project is useful in application like Heat sink temperature contro ...
Read more

›
Inrush current or input surge current refers to the maximum, instantaneous input current drawn by an electrical device during its initial turn on. Power converters also feature high inrush currents relative to their steady state currents that may be several times their normal full-load current when first energized. The inrush current of a power converter is typically the charging current of the input capaci ...
Read more

›
One Channel Infra-Red Remote and receiver with onboard Relay provides normally open and normally closed output. The project based on PIC12F683 Microcontroller from Microchip , TSOP1738 used as Infra-Red receiver. Micro-controller decodes the RC5 serial data coming from TSOP1738 and provides high output if the data is valid. The output can be set Momentary or Latch using on board Jumper (J1) and closure. The ...
Read more

›