In this post we will study the ADC ( Analog-to-Digital ) Module of the Microcontroller PIC16F917 . We will study a real circuit of PIC16F917 interfacing to a semiconductor Gyroscope. The Gyroscope is a motion sensor that senses tilt in a certain direction . The used sensor is a yaw rate sensor ( free sample from Analog Devices . The Gyroscope ADXRS613 was sent in an evaluation package EVAL-ADXRS613 ) . Yaw ...
Read more

›
Cheap PIC Programmer This programmer works only with PIC16F84 but it's great because it never causes errors and works with almost all computers,unlike some other homemade programmers. Step 1: Step one : Materials For this programmer you won't need many materials.In fact , you will find all you need in your local electronics shop ;) So here's what materials you will need: -IC Board -RS232(Serial) FEMALE conn ...
Read more

›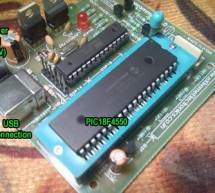 Hello Friends, Welcome back. In the last tutorial we started working with MPLab and HI-TECH C Compiler and written our first C program to blink LED. After compiling the program we got the HEX file. Now, in this tutorial we will see how to transfer(burn) the hex file to our Microcontroller chip and then power it up to actually blink the LED. We will use eXtreme Burner – PIC , which is a easy to use GUI progr ...
Read more

›
In this instructable , I 'll show you how to build a PIC 16F917 Microcontroller programming circuit. This Microcontroller is a very nice Microcontroller chip form the famous chip manufacturer Microchip. This Microcontroller is easy to program and powerful to use. The photo above shows the programmer circuit after completion. Note: This circuit uses the serial port on the PC . You must use this circuit on a ...
Read more

›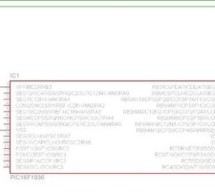 This instructable is an illustrated walk through building an ICD2 clone called the Inchworm. It's a straight forward kit that lets you build an MPLAB ICD2 compatible Programmer and Debugger. There are lots of Programmers out there but very few include a debugger, (A debugger lets you single step through your program and set watch lists (see your variables) and much more). The full manual including schematic ...
Read more

›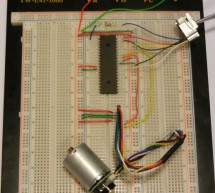 Introduction: From electronic toys & games to microwave ovens, microcontrollers can be found just about anywhere these days! But how can we make these small computers work for our own electronics projects? That's where this tutorial comes in - with detailed instructions showing you what to do every step of the way. At the end of this project, your microcontroller will even be able to track the speed of ...
Read more

›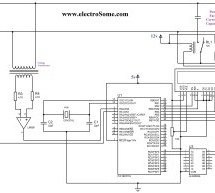 The 230 V, 50 Hz is step downed using voltage transformer and current transformer is used to extract the waveforms of current. The output of the voltage transformer is proportional to the voltage across the load and output of current transformer is proportional to the currentG'throughG'the load. These waveforms are fed to Voltage Comparators const visit page. ructedG'usingG'LM358G'op-amp. Since it is a zero ...
Read more

›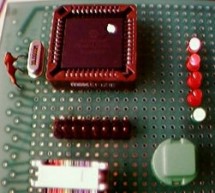 Intro Here you can find all resources you need to build your own in-circuit serial PIC16F87X programmer. After experimenting with the PIC16F84, time had come to move on to more powerful devices, such as the PIC16F871. These devices offer a low voltage progamming (LVP) mode. This basically means that it is possible to modify the contents of the program memory without applying a high voltage (12 V) to the dev ...
Read more

›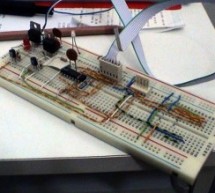 Description Schaer is a generic programmer circuit capable of uploading and downloading firmware to/from several electronic devices like microcontrollers and eeproms. This and other programmers came to my attention when I was working in CAMBADA, the robotic soccer team from the University of Aveiro, and since all other programmers available there were too expensive for me to buy or build, I decided to build ...
Read more

›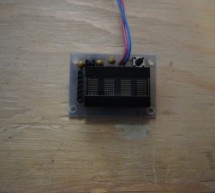 Programmable watch with four character display You'll be the talk of the town when you wear this obnoxious, oversized, completely impractical wristwatch. Display your favourite foul language, song lyrics, prime numbers, etc. Inspired by the Microreader kit, I decided to make a giant watch using similar sixteen segment displays. Twelve hours later, I came out of my masochistic fugue and stopped trying to rou ...
Read more

›