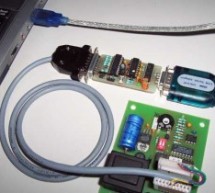 Galvanic from PC isolated PIC programmer The Wisp648 from www.voti.nl is an In Circuit Serial Programmer to program a flash PIC which mostly can stay in your circuit. No irritating doings like pulling the PIC out of the PCB, place it in the programmer, programming it, pull it out the programmer and place it back in the PCB, over and over again, it can stay in the circuit on your breadboard or PCB while prog ...
Read more

›
Here's the minimal code to make timer 1 (a 16 bit timer) work using PICBasic. General descriptions of PIC timer variables used to control the timer: (you should be able to use these no matter what programming language you use): T1CON.0 is the first bit of the timer configuration byte, this bit is used to start and stop the timer. --so-- T1CON.0=1, starts the timer T1CON.0=0, stops the timer TMR1H is the tim ...
Read more

›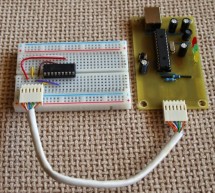 These days I was thinking about a better PIC programmer that can work with MicrochipMPLAB IDE software so that I can write my own programs or edit someone else's programs. I found that there are numerous versions of the famous Microchip PICkit 2 on the web. Some of them are using the original schematic published by Microchip and some are lite versions – with different parts or simplified schematics. None of ...
Read more

›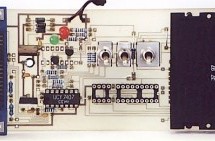 uni5_a.bmp - PCB of parallel programmer UNIPROG V-A uni5_as1.bmp - schematic diagram of G.Tait's programmer with 4066 uni5_ao1.bmp - layout of components of G.Tait's programmer with 4066 List of components: 1 x slot for ISO card (eight pins are enough) 1 x female Centronix connector 36pin 1 x 74LS06 (7406) or 74LS07 (7407) 1 x 4066 1 x 7805 (78L05) 1 x 7812 1 x 1N4001 D1 2 x 1N4001 (1N4148) D2,D3 1 x LED gr ...
Read more

›
PIC Programmer MkV is designed to get you into PIC Programming for just a few dollars. It uses just 12 components. Most of them will be in your "junk-box" and the PC board is a small piece of matrix board. It's the cheapest way to get started. As well as PIC PROGRAMMER MkV you will need these 4 things: 1. A desk-top computer with DB-9 serial port. (This programmer will not work on a lap-top computer and may ...
Read more

›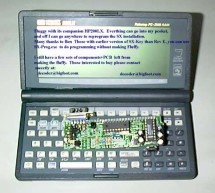 I was trying to think of a suitable name for this project, and after literally seconds of careful deliberation, I gave up and decided to call it Fluffy. Sorry. Anyway, Fluffy is a SX programmer for people who havealready experimented with PIC chips, and want to try out the Scenix SX family. I built Fluffy because I wanted to experiment with the SX's, but didn't want to spend $300 or so bucks on the official ...
Read more

›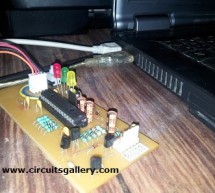 What is a PIC Microcontroller? PIC (Peripheral Interface Controller) is a microcontroller family developed by the Microchip Technology. It plays important role in embedded systems.Low cost, serial programming capability, reprogramming of the flash memory, availability of free developing tools, large user database, etc. are some of the PIC microcontroller features which make it a best microcontroller. How to ...
Read more

›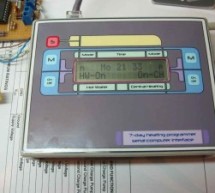 Overview This project has come about from my desire to control my home heating from work.  As I have a VPN between work and home a straightforward relay controlled from a PC would seem the easiest solution.  However I also wanted a control unit that I could operate in the house without resorting to the computer.  For example, I get up late and the heating is off, I just want to hit a button and turn it on.  ...
Read more

›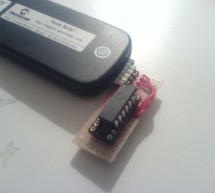 I'm trying to build this dual DC motor module for my robot project And I did not have the space for placing an ICSP pin header on the PCB. So i quickly mocked up this design. Step 1: Geting the parts Well to build the ICSP socket with header for the PICkit 2. We need 1part experiment board I used the one with raster 2.54mm holes where every 3 are connected in rows of solder islands. I had one 18pin DIL IC s ...
Read more

›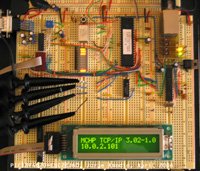 Description The ENC28J60 is Microchip's first incursion into the ethernet controller arena, this new device includes all MAC & PHY IEEE 802.3 10BaseT functions, 8KB of dual access RAM packet buffer and a SPI serial interface, all in a convenient 28-pin package (SPDIP, SOIC, SSOP and QFN packages available). It takes just few components to get the ENC28J60 up and running and connected to a host micropro ...
Read more

›